2023 Colors of the Year, From Vibrant to Neutral and Beyond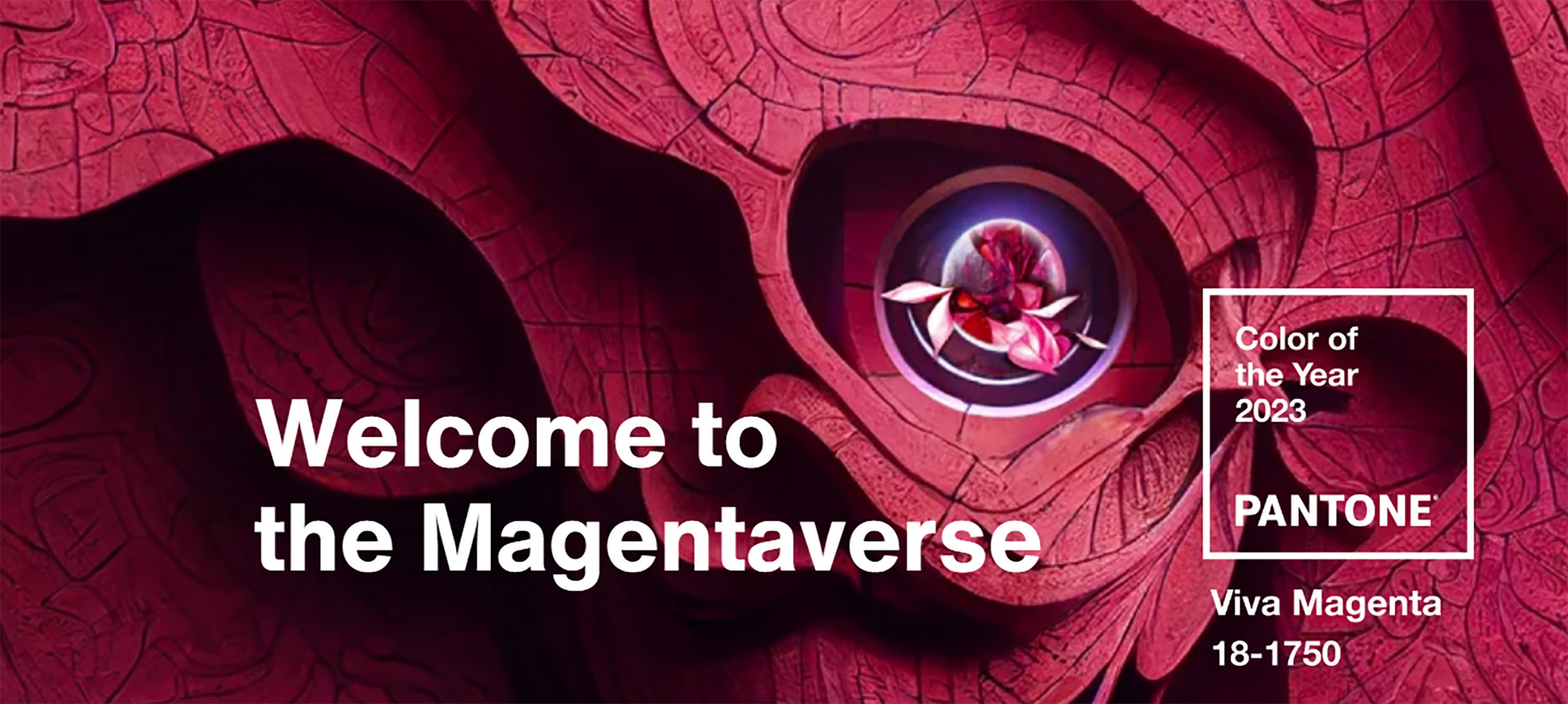 This year' picks, like last year's, include a wide and sometimes wild array of colors, from very bright to quite neutral, with a panoply of nature tones in between.
Pantone, the company that started it all, chose the boldest of reds. Viva Magenta is "a pulsating color… one of the strongest and brightest the world has known." Pantone presented a "Magentaverse" of complementary tones, mostly soft nature-inspired neutrals: Pale Dogwood, Gray Sand, Gray Lilac, Pale Khaki, Fields of Rye, Agate Gray, and Plein Air.
Benjamin Moore's Raspberry Blush (2008-30) is another saturated red, with a 2023 Color Trends palette of more neutral warm colors.
Terracotta tones are reflected in Dunn-Edwards' Terra Rosa and Better Homes & Gardens at Walmart's Canyon Ridge, as well as in many other companies' complementary palettes.
Sherwin William chose a deep earth tone, Redend Point, with suggested neutral coordinating colors.
HGTV by Sherwin Williams announced the Vintage Homestead Color Collection, featuring color of the year Darkroom (brown).
A few companies dared to be subdued: Behr chose Blank Canvas, a creamy white, while Dutch Boy opted for Rustic Greige, and presented three 2023 color palettes: Plush (neutrals); Wistful ("retro-bright tones with livable neutrals") and Botanic (warm nature-inspired colors).
Unlike last year's bevy of greens, only Krylon's Spanish Moss and Glidden's Vining Ivy went for the cool side of the color wheel. Glidden's other trending colors are also nature inspired.
Valspar hedged its bets with 12 shades rather than one: Flora (green), Desert Carnation, Green Trellis, Rising Tide, Holmes Cream, Southern Road (soft terra-cotta), Villa Gray, and Everglade Deck (blue/green). Similarly, Dunn Edward rolled out four color trend palettes of 12 colors each with the themes of "Live in Joy," "Liberated Nomads," "Well intensions," and "Life in Poetry."
The good news is there are again choices for every taste—so enjoy browsing and choosing options for your next home project.
About Gulick Group, Inc.: Established in 1987, Reston-based Gulick Group has developed communities throughout Fairfax and Loudoun Counties, including One Cameron Place and Newport Shores in Reston, The Reserve in McLean, Autumn Wood, Grovemont, and the three Riverbend Communities in Great Falls, Red Cedar West in Leesburg, and Wild Meadow in Ashburn.