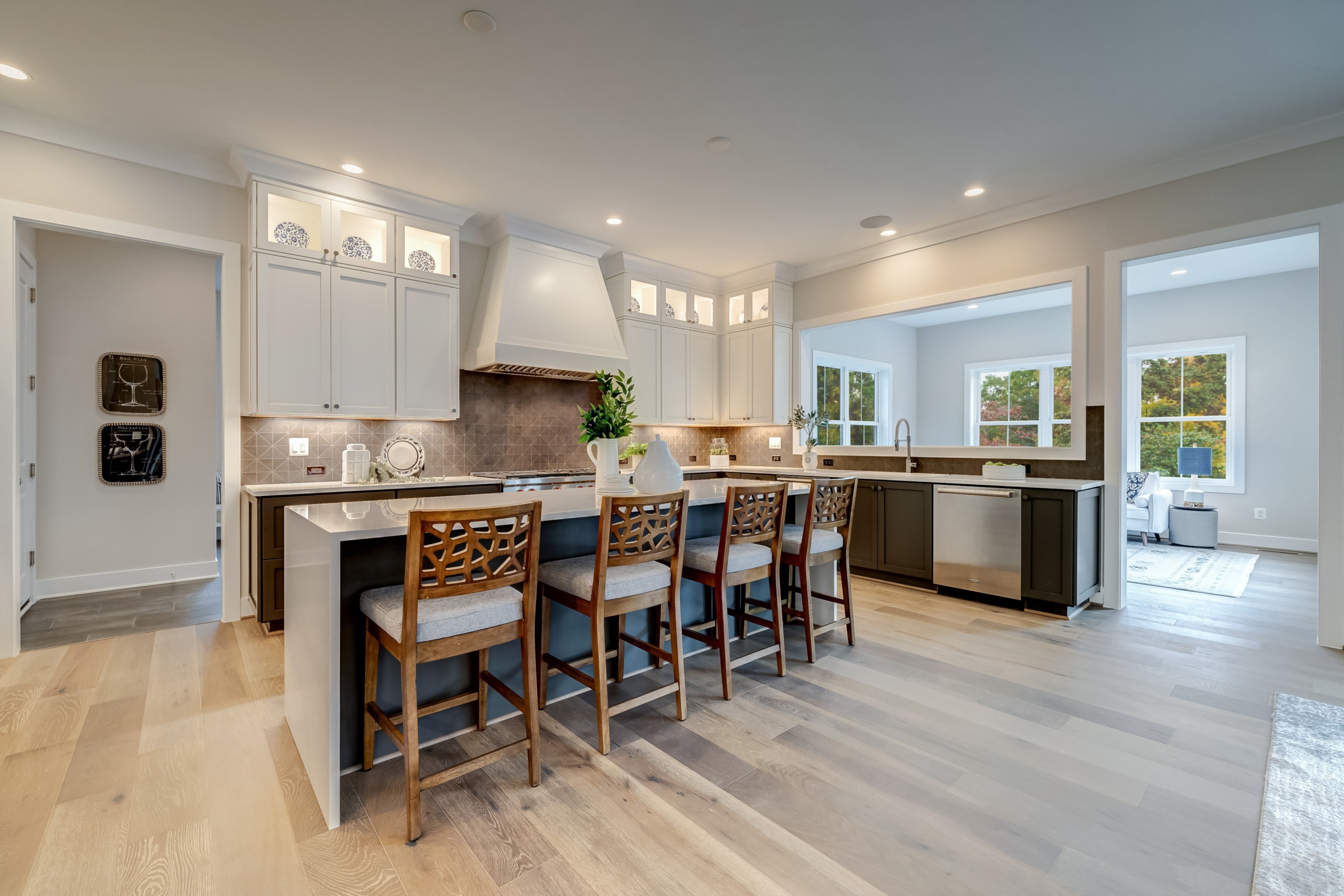 The housing market started the year at a brisk clip, and the industry, beset due to COVID disruption, was challenged to meet high demand. By spring, demand began to taper somewhat by rising interest rates.
The year was a busy one for Gulick Group. We broke ground in Hudson Quarter, with two-thirds of the homes now under construction or settled and more to begin early next year. Willow Hill is nearly complete, with the last two homes set to settle next year.
County regulatory changes drove up site-related costs for builders, particularly new requirements for tree cover and stormwater management. A new software system implemented in Fairfax County also created significant approval delays and pushed back many home starts and deliveries.
Recently, there are signs that the market is beginning to pick up again. The number of mortgages applications is rising, and Gulick Group has seen several sales in the past two months.
We're unlikely to see very low, post-recession interest rates again, but current rates are still relatively low from an historical perspective, and it's possible they might move down a bit from where they are now. Currently, more loans are being made for remodeling than purchases. Lenders are beginning to offer new products to help ease the pain of higher refinancing rates. Traditionally, when you refinance a loan, it's for the whole amount. One new product instead lets borrowers keep their old loan and rock-bottom rate and take out another loan as a permanent second mortgage with fewer restrictions on the relative amounts of the first and second mortgages
There is a fair bit of optimism for next year within the industry and among consumers, with a lot of market fundamentals remaining strong. Gulick Group is in the early planning stages, with hopes to begin another community in 2023.
One of the best things to come out of the COVID rollercoaster of the past two years was a renewed focus on home life. All of us at Gulick Group hope you enjoy a wonderful holiday season with your families and loved ones—at home or through your holiday travels.
About Gulick Group, Inc.: Established in 1987, Reston-based Gulick Group has developed communities throughout Fairfax and Loudoun Counties, including One Cameron Place and Newport Shores in Reston, The Reserve in McLean, Autumn Wood, Grovemont, and the three Riverbend Communities in Great Falls, Red Cedar West in Leesburg, and Wild Meadow in Ashburn.