Gulick Group Featured at LEGO® Architecture: Towering Ambition Exhibition At National Building Museum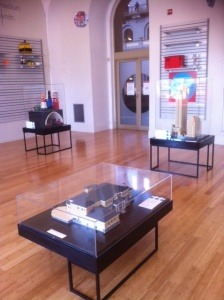 Gulick Group announced today its participation in the exhibit LEGO® Architecture: Towering Ambition, being held at the National Building Museum now through September 3, 2012. Gulick Group will be exhibiting a replica of one of the company's most popular home designs, The Winthrop of the Signature Series. Constructed from more than 24,000 brick LEGOS®, the model took approximately 250 hours to design and construct and is 18″ high and 28″ wide.
The Winthrop of the Signature Series is a refreshing version of the traditional center hall colonial floor plan, which revolves around a center hallway with a circular staircase. A central view from the foyer through the home and into the outdoors welcomes you, and the open plan and raised ceilings promote an airy freedom of movement throughout the home.
Peter Gulick, President and CEO of Gulick Group, commented: "The Winthrop is one of Gulick Group's most enduring home designs, and though it has evolved and iterated over the years, the core concept is present in many Gulick Group communities. The impressive elevation and interesting roofline of The Winthrop define the character of our homes, and we are proud to display it in the National Building Museum as part of the LEGO® exhibit."
About Gulick Group, Inc.: Established in 1987, Reston-based Gulick Group has developed communities throughout Fairfax and Loudoun Counties, including One Cameron Place and Newport Shores in Reston, The Reserve in McLean, Autumn Wood, Grovemont, and the three Riverbend Communities in Great Falls, Red Cedar West in Leesburg, and Wild Meadow in Ashburn.