2020 Recap and Considerations for Home Buying and Renovating in 2021
Among its many disruptions, 2020 brought rapid shifts to the housing market that pose opportunities (and challenges) for builders and buyers alike.
What home buyers are seeking and when they buy seems to be shifting. The "normal" seasonality of home sales, which were traditionally highest in spring with a secondary boost in the fall, has been far less predictable since the Great Recession. With families newly spending much more time in their homes working, schooling, and recreating during the pandemic, homeowner expectations and needs have evolved. The historically low interest rates and demand for homes meeting the modern needs has invigorated the new and resale markets, and those same low interest rates have banks swamped with loan refinances.
It seems the demand for urban/multi-family housing, which was very strong pre-pandemic, may be slowing, as city attractions and shared amenities (like condo pools and gyms) were trumped by a desire for the safety and greater living space in the suburbs. Telework, even part time, reduces the importance of proximity to the office, so moving further out for a larger home with more land is appealing. With interest rates at historic lows, more first-time buyers were able to enter the market, and many homeowners looked to move up or refinance for savings or remodeling. The result has been an extremely hot home market, particularly for newly built homes with modern amenities like multiple in-home work/study spaces, flex spaces, and LOTS of windows.
Focus has recentered on the home and resultant demand for remodelers and tradespeople is high. With social distancing requirements, it can be challenging and stressful to find someone to work in your home or find an alternative living arrangement while they do, and available tradespeople are often booked far in advance.
COVID also put stress on the building material supply chain. Increased demand combined with intermittent pandemic production shutdowns has delayed delivery and limited availability of many building supplies, which combined with recent international tariffs has resulted in higher material prices and intermittent and sometimes unpredictable delivery times. A scarcity of skilled tradespeople for repairs, renovation, and building, resulted from the pandemic tumult as employees were furloughed or let go due to COVID and safety concerns constrained the labor market at a time of incredible demand.
It seems everyone in the industry is busy – builders, realtors, home inspectors, architects, engineers, and mortgage officers. It takes longer to find, permit, build and deliver a new home, to obtain surveys, inspections, and insurance, and to close a loan. For homeowners hoping to renovate, there is often a long lead time to obtain estimates, and even longer to schedule projects. Plan early and budget enough time for your project.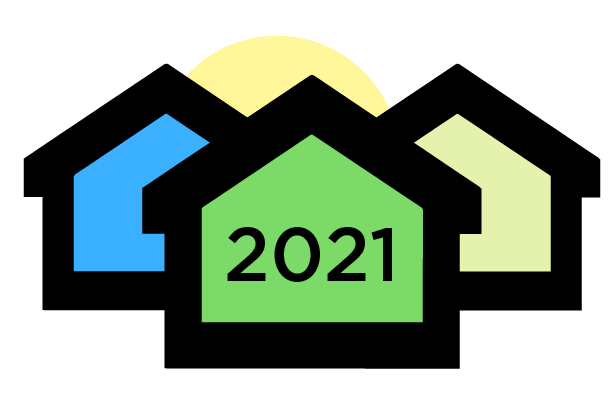 What does this bode for 2021?
It will be a great year to buy, thanks to continued low interest rates, but a challenging time to renovate.
Expect home prices to rise due to demand and continuing labor and material shortages. Now is a better time to buy than spring or later next year.
Spring will bring greater home inventory, as builders are moving to meet demand and it's becoming easier to obtain land for development.
There will be intense competition, particularly for new homes that offer the space and amenities buyers want. Be prepared to act fast when you find the home you want.
If you can wait a few months to move, it's advantageous to work with a builder who can customize a portfolio home for your specific needs and desires, especially as they may have changed in this historic time.
About Gulick Group, Inc.: Established in 1987, Reston-based Gulick Group has developed communities throughout Fairfax and Loudoun Counties, including One Cameron Place and Newport Shores in Reston, The Reserve in McLean, Autumn Wood, Grovemont, and the three Riverbend Communities in Great Falls, Red Cedar West in Leesburg, and Wild Meadow in Ashburn.