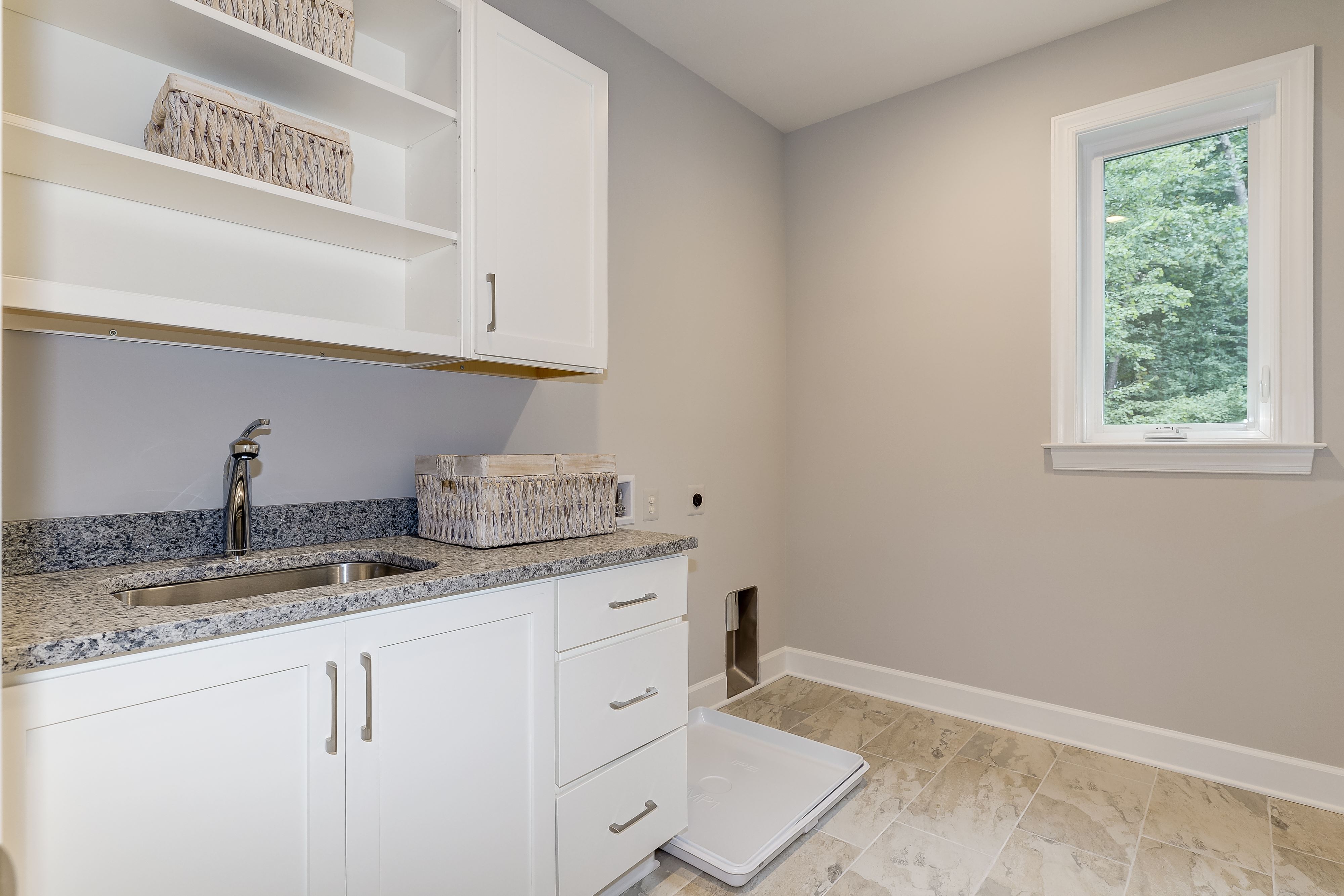 Laundry location is a source of passionate debate; about half of homeowners prefer locating the laundry room upstairs for convenience and efficiency, while the other half prefers locating it near the kitchen and an informal entry to the home. Each location has pros and cons. When space and budget allow, some homeowners install a main laundry room on one floor, and a secondary laundry on the upper level.
While most clean clothes start in and eventually return to the bedroom level, certain laundry tends to be messy, muddy, and wet… things you really don't want to carry through the house before cleaning. A ground floor laundry is great for kid clothes, sweaty workout or sportswear, snow gear and coats, gardening clothes, pool or pet towels, and barbecue or kitchen mitts and aprons. It's also handy if you cook often, as you can run wash while you're in the kitchen, keeping an eye on the kids outside, or hanging with family or friends in the hub of your home.
An upstairs laundry can eliminate the hassle of carrying loads through the house and up and down stairs. Some people object to laundry noise and vibration on the sleeping level, particularly for high-powered front-loading machines. There are vibration mats to help stabilize machines, and a variety of insulation and sound-deadening materials to minimize those concerns.
The biggest concern with an upper floor laundry is the potential of a leak, which can rapidly cause damage to the floors below. Choosing water resistant flooring, installing a drain pan under the washer (connected to a laundry sink or drain), and regularly checking houses and drains for blockage and leaks reduces the risk. It's smart to ensure easy access to the water shutoff and to upgrade to braided steel hoses. There are also hoses and water valves that automatically shut off if a leak is sensed beneath or near the washer. Some automated shutoff valves can be connected to a security system or auto dialer to notify you remotely of a leak.
No matter your preferred location, there are a few planning considerations to make your laundry space more usable:
Ensure that electrical outlets, venting, and plumbing are up to code support your laundry equipment.
Provide good lighting and outlets for gear like a steamer and iron.
Tailor storage to your family's needs. Upper and lower cabinets crowd many laundries but are often mostly empty. Open shelves and a rod for hanging or drying clothes might be more practical. Consider whether you need storage for bulky seasonal linens like duvets, blankets, and flannel sheets or extra pillows.
Built-ins like a folding ironing board or clothing sorter can help make the most of available space.
Choose a smooth countertop or other surface for folding and perhaps a barstool or chair appropriate to the height of your work surface.
Consider elevating front-loading washers and dryers for ergonomic loading and unloading (with storage cubbies or drawers below).
Because laundries are typically hidden from the rest of the house, they afford opportunities to play with color or pattern on the walls and floor. Choose easily cleaned and water-resistant wall finishes and ceramic tile or vinyl for your flooring.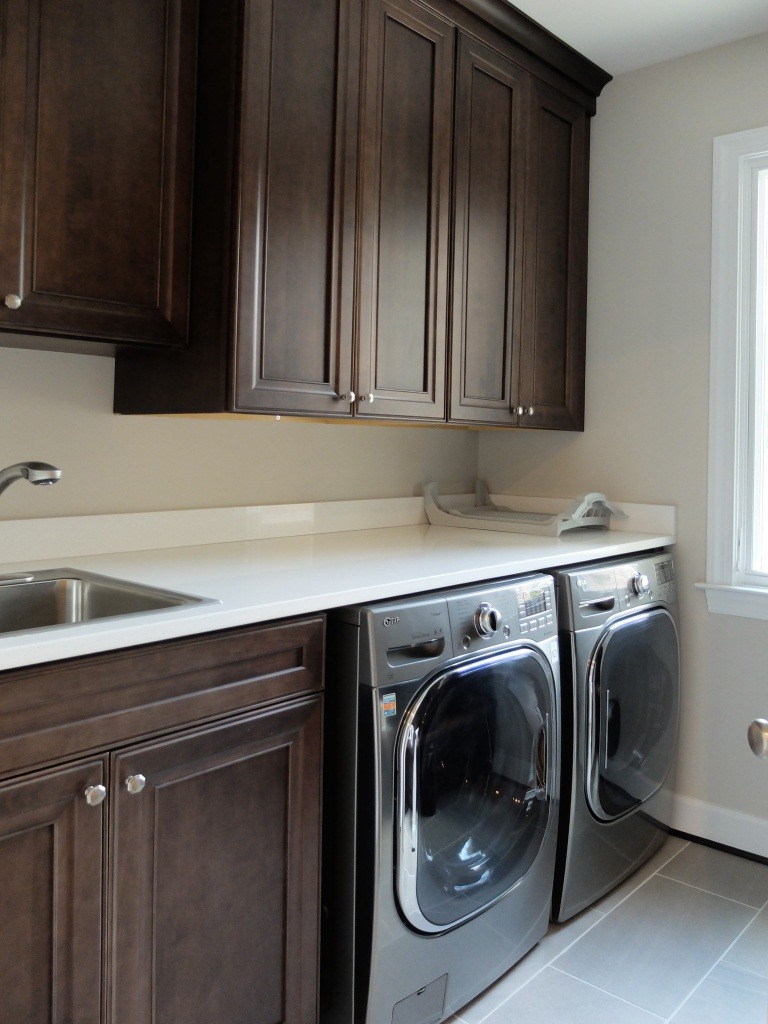 About Gulick Group, Inc.: Established in 1987, Reston-based Gulick Group has developed communities throughout Fairfax and Loudoun Counties, including One Cameron Place and Newport Shores in Reston, The Reserve in McLean, Autumn Wood, Grovemont, and the three Riverbend Communities in Great Falls, Red Cedar West in Leesburg, and Wild Meadow in Ashburn.