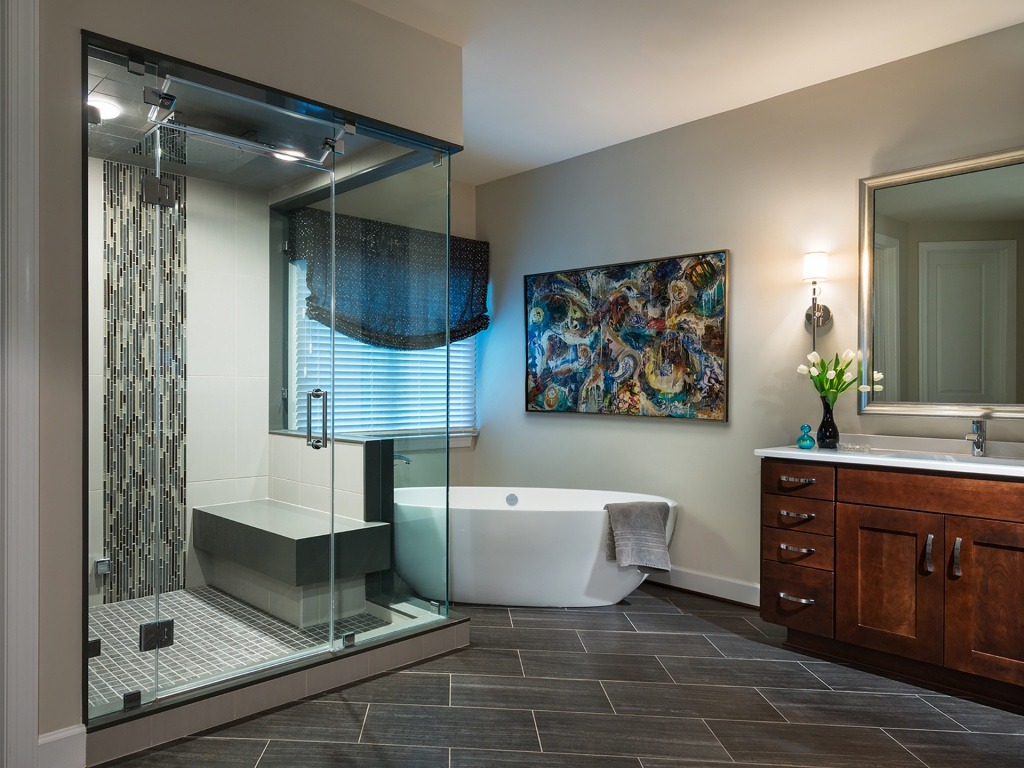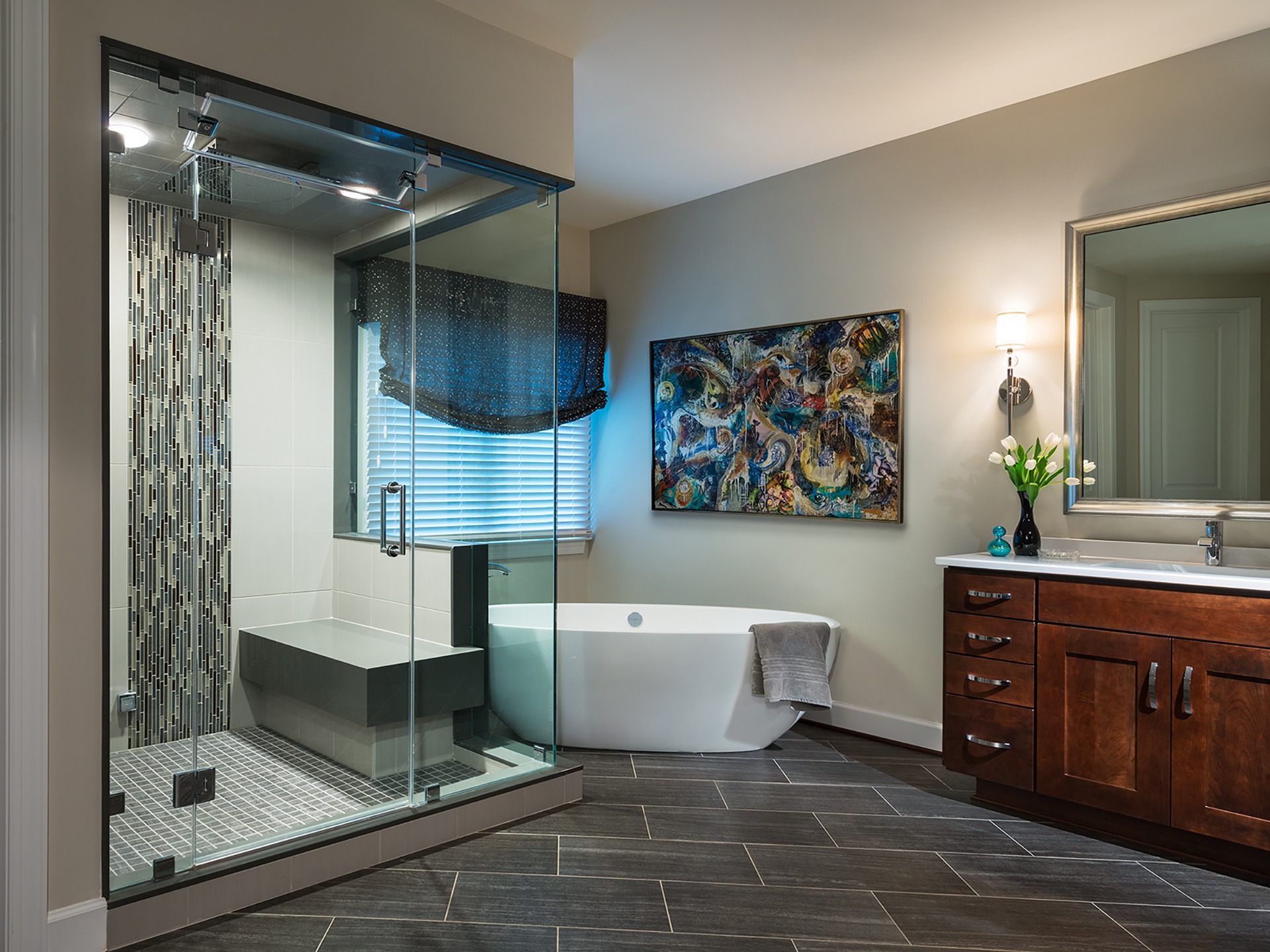 Steam showers may have high initial cost, but there are few luxuries in a home that have such immediate, tactile and frequently used benefits, soothing aching muscles and providing a stress-reducing respite. The range of shower options, body jet configurations, shower heads and modern digital controls can give homeowners precisely the experience they prefer.
If you're considering a steam shower in a new home, select the option early to allow for required design alterations, plumbing and system component installation, and adequate ventilation. There are myriad controls and fixtures, both inside and outside the wall, which are costly and complex to install and configure and require specialized plumbing expertise. It is sometimes possible to retrofit a steam shower in an existing home, but since additional plumbing or a second (or perhaps on-demand) hot water heater may be required, planning ahead can save tear-out and replacement costs. There are significant savings in installing a steam shower as you build, rather than waiting to add it later… and you can distribute the cost over the life of your mortgage.
About Gulick Group, Inc.: Established in 1987, Reston-based Gulick Group has developed communities throughout Fairfax and Loudoun Counties, including One Cameron Place and Newport Shores in Reston, The Reserve in McLean, Autumn Wood, Grovemont, and the three Riverbend Communities in Great Falls, Red Cedar West in Leesburg, and Wild Meadow in Ashburn.