LIFE | STYLE: October 2018
Trending Home Styles
Kitchen Cabinetry 101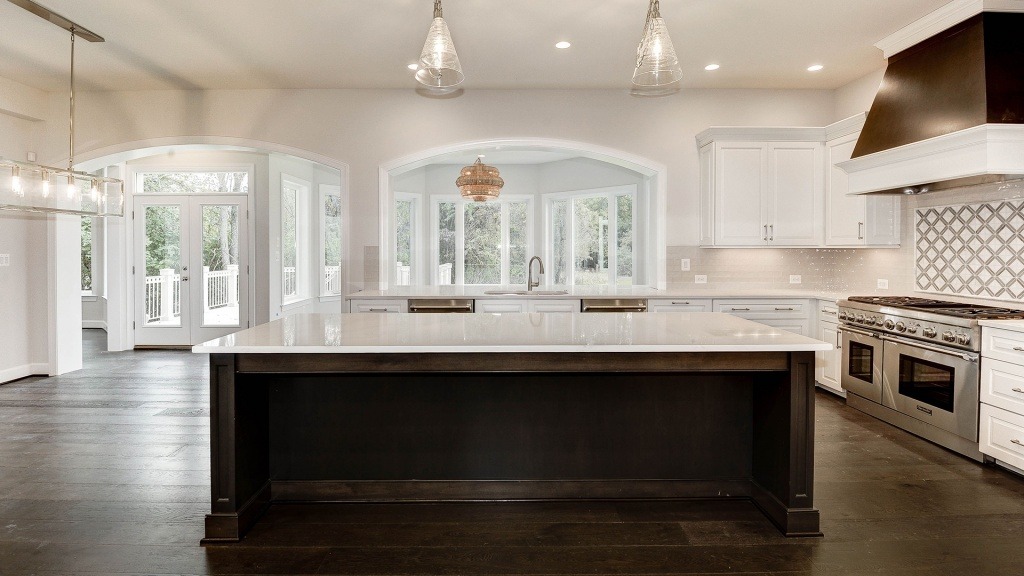 In recent years, it has been popular to build a "two-tone" kitchen; one color on the island, with a second on the "surround", the outside upper and/or lower cabinets. Currently, we 're seeing a resurgence of single-color kitchens, sometimes with different countertops on the island or surround for design "pop". Using a single color (most often a lighter hue such as white, gray, or beige) provides a cohesive effect, helps a kitchen feel light and clean, and can help visually expand the space.
As clean lines and simpler interior details gain traction in the marketplace, inset or frameless cabinet doors are also gaining popularity. An inset door is flush with the front of the cabinet box, which makes the available storage space a little smaller, but it also cleans up the line of the cabinet and has big visual impact. For more traditional or transitional decors, Shaker cabinets are both clean and classic.

The Difference is in the Details
In Hot Water?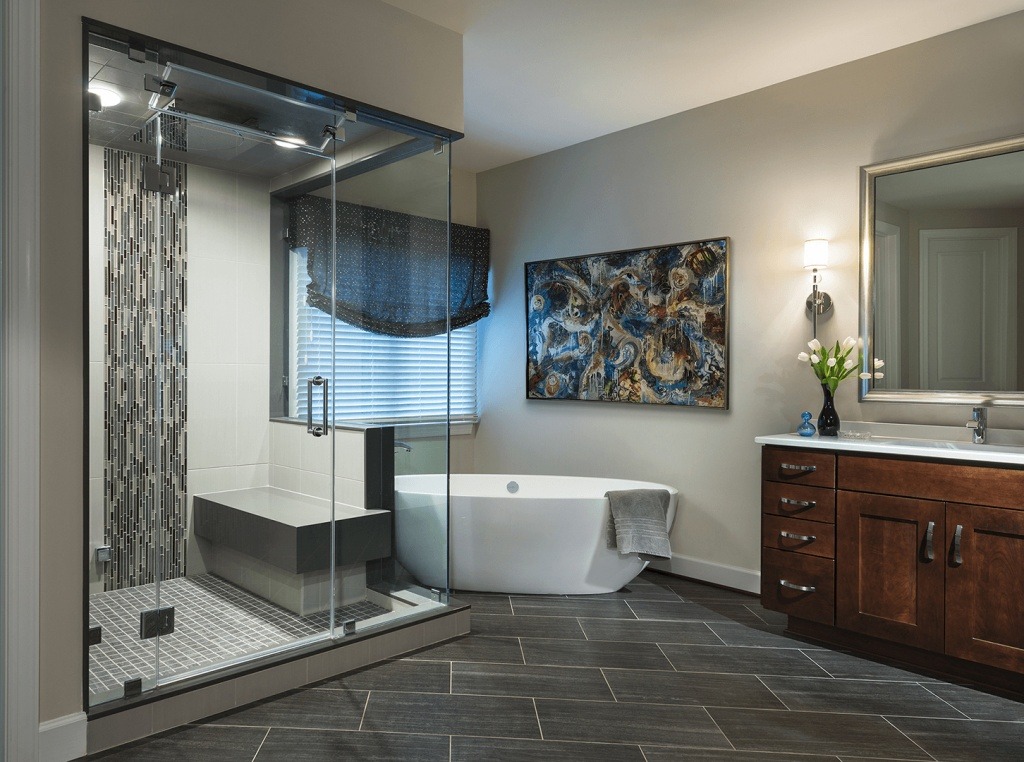 Steam showers may have high initial cost, but there are few luxuries in a home that have such immediate, tactile and frequently used benefits, soothing aching muscles and providing a stress-reducing respite. The range of shower options, body jets configurations, shower heads and modern digital controls can give homeowners precisely the experience they prefer.

Announcements
Gulick | One
Gulick Group has developed a new program called Gulick|One in response to increasing interest from home buyers seeking a truly tailored home design/build experience. Gulick|One uses a process-based approach to creating personalized homes on individual lots.
This new program builds both true and portfolio custom homes and has been designed to appeal to buyers who want distinctive plans, features, and finishes outside a typical new home community, but also don't have time in their daily lives to undertake a 2-3 year custom home endeavor.

LIFE|STYLE, is a monthly newsletter created to provide Gulick Group clients, realtors, and prospective purchasers with useful information, explore new and emerging style trends and preview Gulick Group's newest offerings and home designs. LIFE|STYLE is a digital newsletter in the spirit of "Details", our popular printed piece from the days of postal-only communication.
If at any point in the future you're getting too much email or would prefer not to receive the monthly LIFE|STYLE newsletter from Gulick Group, you can unsubscribe through the option in the footer of the newsletter or contact us. We work diligently to keep all of our digital communications useful, interesting, and relevant.
About Gulick Group, Inc.: Established in 1987, Reston-based Gulick Group has developed communities throughout Fairfax and Loudoun Counties, including One Cameron Place and Newport Shores in Reston, The Reserve in McLean, Autumn Wood, Grovemont, and the three Riverbend Communities in Great Falls, Red Cedar West in Leesburg, and Wild Meadow in Ashburn.