The endless spectrum of colors is only one of the considerations in choosing interior paint. There are many types of paint varying in quality, sheen and for use in special applications. While an inferior product or color mishap can detract from a beautiful space or even destroy the visual harmony of a home, a paint mistake is one of the easiest problems to correct.… and a fresh coat of paint is one of the most inexpensive ways to dramatically enhance interior ambiance.
Most builders paint the whole house in one wall color, and some allow another color for trim. A homeowner who wants selected color changes in a new home might work directly with the builder to paint an owner's suite or other rooms specific colors. There is a cost for such customization as often individual colors must be rolled rather than sprayed, and that requires more time, labor, and sometimes paint. Gulick Group provides a palette of colors that homeowners can select, along with pricing.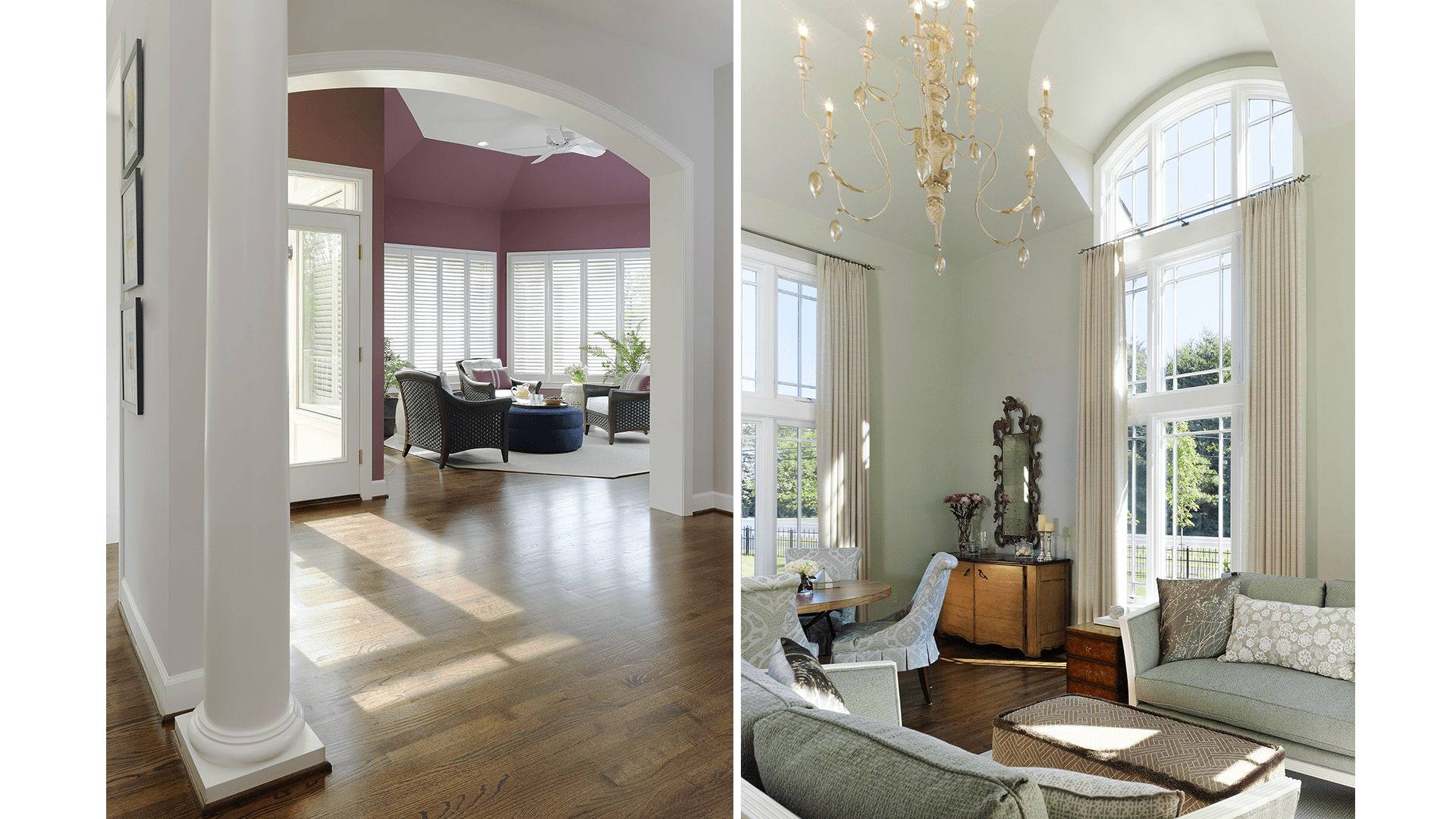 Homeowners who want to significantly customize their homes often work with interior designers to select paints and coordinate directly with painters. With nearly endless choice of color, texture, and specialized paint treatments, working with a designer is a smart way to ensure a palette that works across the home. It's also important to take into account how greatly light affects the appearance of paint colors. Many owners prefer to live in a home for a while, observing the light in different rooms, across different times of day, and in relation to furnishings and art before choosing wall colors. In a new home, that can be a good approach, as you can use the "base" wall color like a primer.
There are many grades of paint that adhere differently, touch up better or worse, and vary in scrubbability. True white tones generally accommodate touch-ups best. Other colors will change color slightly over time, particularly with sun exposure. Touch-ups will often stand out on a colored wall, so damage or scuffs may require repainting the entire wall as the once damaged area can be seen even once it's repaired and repainted.
Paints with higher sheen, such as eggshell or semi-gloss are more moisture resistant and also stand up better to cleaning, making them a good choice for trim, baths and kitchens. Satin paints have a medium sheen and washability, making them good for children's bedrooms and entries. There are scuff resistant paints designed for stairs and other high-traffic areas, and special paints formulated for cabinetry. Semi-gloss or high-gloss paints are typically used on trim, fireplaces, doors and other architectural features, both to accent these details, and for durability, while flat finishes are typically used on ceilings. When choosing paint, remember that the higher the sheen, the darker and more intense colors will appear.
Beyond these basics is a wide array of specialized decorative paint treatments, such as chalkboard paint and dry erase paint (available in white or as a clear finish over other colors). Metallic paint finishes range from gold to copper, bronze, iron, tin, zinc, and stainless steel – many with patina options. There are pearlescent, iridescent, and glitter effects, latex and oil glazes, silk and suede textures, and textured effects like hammered metal, stucco, and plaster finishes. Most specialized and faux finishes require professional installation. High gloss glazing, for example, demands expert drywall finishing to avoid seams or any imperfections from being highlighted.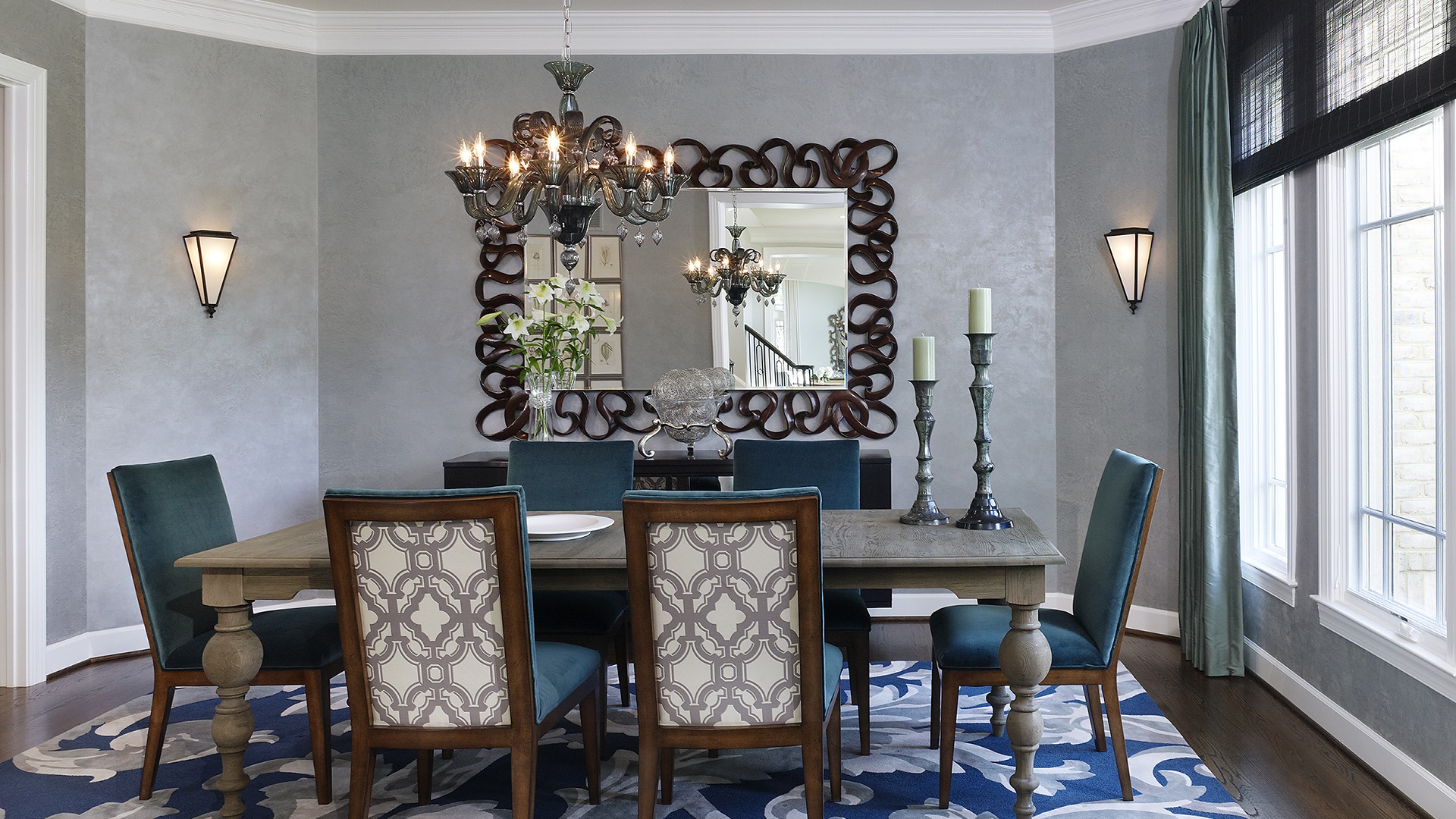 If you're investing in specialized or dramatic paint techniques, be aware that trendy treatments might date your home. For example, white or light walls with black trim is quite on trend for contemporary and contemporary farmhouse homes. Using the same color for both trim and walls or choosing color rather than white or another light neutral on ceilings are other trends that may not become classics.
Decorative paint finishes are generally much easier to replace downstream than wallpaper, which can be difficult, messy and expensive to remove. However, deeply textured finishes and painted murals can also be labor-intensive to replace, as they need to be sanded down so the texture doesn't appear in the new coat of paint.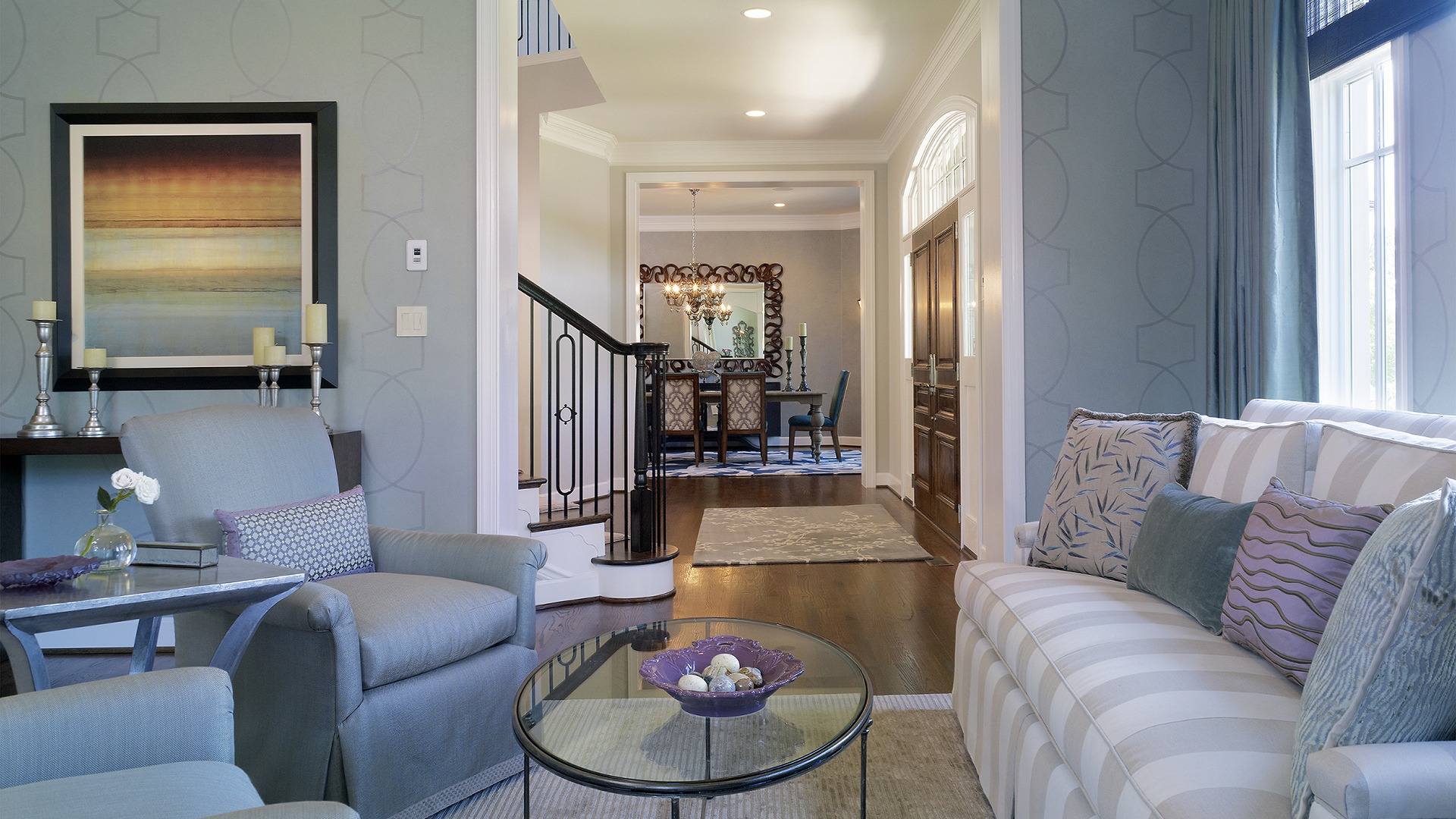 About Gulick Group, Inc.: Established in 1987, Reston-based Gulick Group has developed communities throughout Fairfax and Loudoun Counties, including One Cameron Place and Newport Shores in Reston, The Reserve in McLean, Autumn Wood, Grovemont, and the three Riverbend Communities in Great Falls, Red Cedar West in Leesburg, and Wild Meadow in Ashburn.