LIFE | STYLE: January 2019
Maintenance Reminder: The local temperatures are dropping below freezing most nights and even during the colder days. Make sure to shut off your hose bibbs inside to prevent them from freezing. It is also a good time to adjust the baffles in the ductwork and have your furnace serviced to ensure peak efficiency during the cold winter months. If your area commonly experiences power outages, it might be time to buy and hook up a generator, or do maintenance on the existing one and get it fueled, in case we see heavy snows this winter.

Home Trends
Your Mudroom: Planning is Key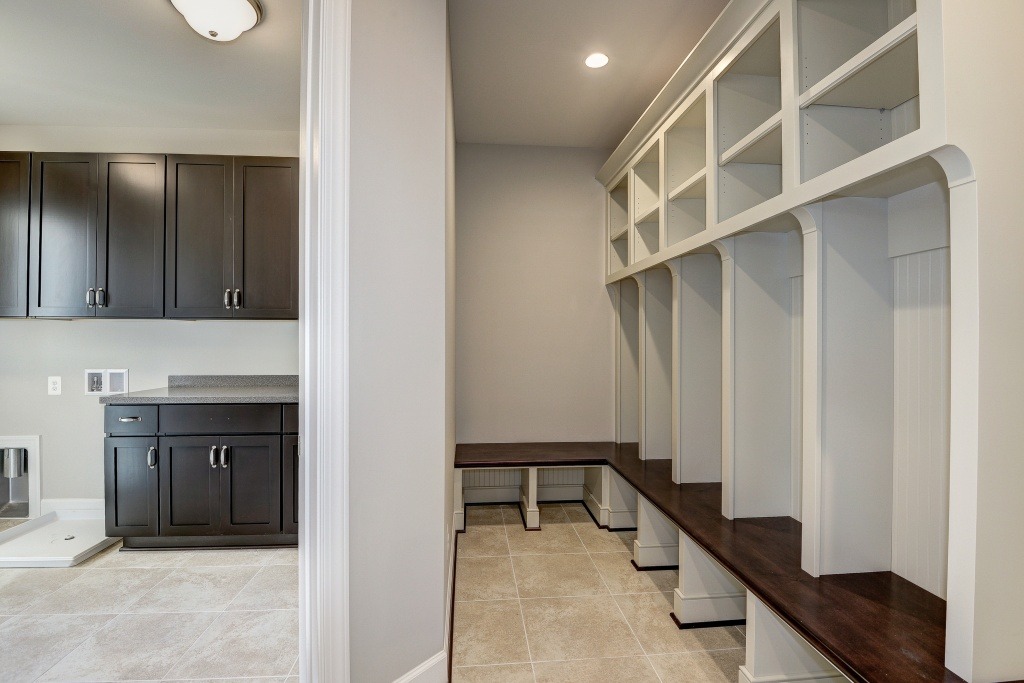 Mudrooms are among the most important functional spaces in a home. A well-planned mudroom is pivotal to keeping the rest of your home clean and organized… and making it easy to walk out daily with just what you need. This hard-working space is a must-have feature for any new home.
Every mud room needs durable, water-resistant, easy-to-clean flooring. Luxury vinyl, much improved in recent years, is a great choice. Tile is also effective, but lighter grout can stain without proper maintenance, so mildew resistant grout is worth consideration. If your mudroom gets muddy, wood may be less practical, as moisture exposure and abrasion from dirt can damage the finish.
Other musts are ample, well-organized storage, so everything is easy to find; comfortable seating for changing shoes and boots; and a rack or mat for drying wet boots and shoes. Beyond these basics, the key to an effective mudroom is tailoring it to your family's needs. That can mean allocating some extra space for its many functions, which is a great investment for the overall living comfort of your home.

The Difference is in the Details
Patterned Tile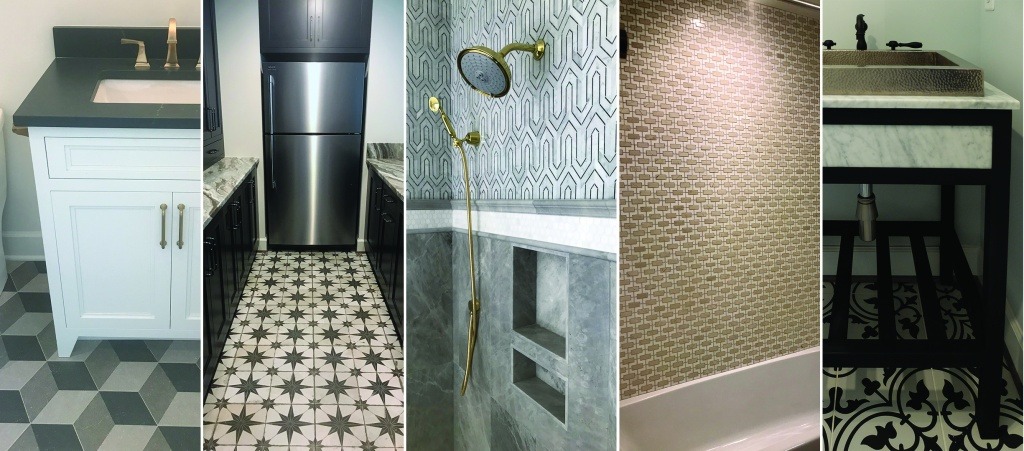 Decorative tile has a long, rich history. As early as 3,300 BC, cities like Babylon used vibrant cobalt glazed tile. Early patterns were created as mosaics of glass, stone, and/or tile pieces. Stylized patterns arose in Islamic cultures because depictions of living things were not allowed in mosques or homes, with the patterns spreading to Africa and India. Painted tiles became popular in Europe much later, with Holland's hand-painted, Chinese-influenced Delft tiles being exported from the 16th century. Long a luxury, mass-production made patterned tile more widely accessible in the Victorian Era, particularly for Gothic Revival and Arts & Crafts decors.

Featured "Home"
New Flair for Our Online Home
The heart of our online community just got a stylish update! If you haven't visited our website lately, take a few minutes to explore. Our website offers an opportunity to learn about Gulick Group, our homes and communities, and what makes us exceptional among builders.
About Gulick Group, Inc.: Established in 1987, Reston-based Gulick Group has developed communities throughout Fairfax and Loudoun Counties, including One Cameron Place and Newport Shores in Reston, The Reserve in McLean, Autumn Wood, Grovemont, and the three Riverbend Communities in Great Falls, Red Cedar West in Leesburg, and Wild Meadow in Ashburn.