LIFE | STYLE: September 2018
It is officially Fall! 🍁 To celebrate the new season and the beginning of construction at Summer Creek, we are holding a barbecue in Great Falls on October 14th and would love for you to join us. See additional details below!
Maintenance reminders: With all the fall rain and humidity there are all sorts of ways for water to get into your home. Most importantly, keep your gutters clear and make sure that the ground slopes away from your home's foundation, so water runs that way if the gutters overflow. Consider installing a sump pump with battery backup, in case of a power outage, or buying a backup pump to keep on hand in case an older one fails.

Trending Home Styles
The Contemporary Farmhouse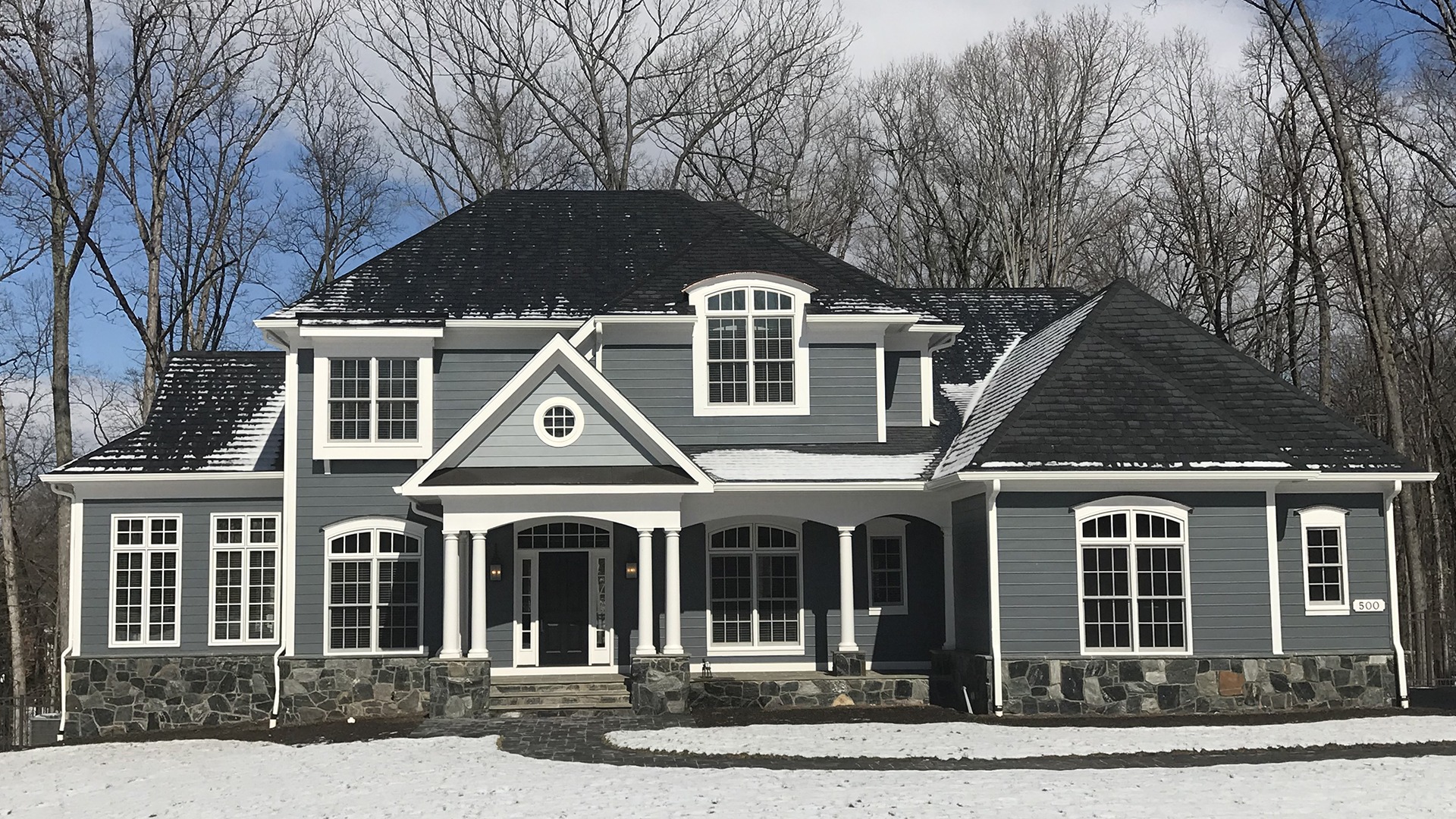 Homeowners are increasingly drawn to an exterior style that is popularly known as "contemporary farmhouse". In some areas, it is overtaking traditional manor homes and replacing the craftsman style that's been popular for a decade among buyers in close-in suburbs. While "contemporary farmhouse" is not a strictly architectural term, it is easily identified and characterized by its very "clean" appearance, and a few signature elements: stark color contrasts (typically white clapboard siding and dark colored windows), stacked stone accents, steeply pitched roofs in dark colors, gables and dormers to define the roofline, and large, inviting porches.
While exteriors evoke classic, simple farm homes, interiors lend themselves to a sophisticated mix of traditional, modern, rustic, and even industrial elements. Open-concept spaces and clean lines let homeowners tailor a unique, transitional style that is both comfortable and sleek.

The Difference is in the Details
Free-standing Bathtubs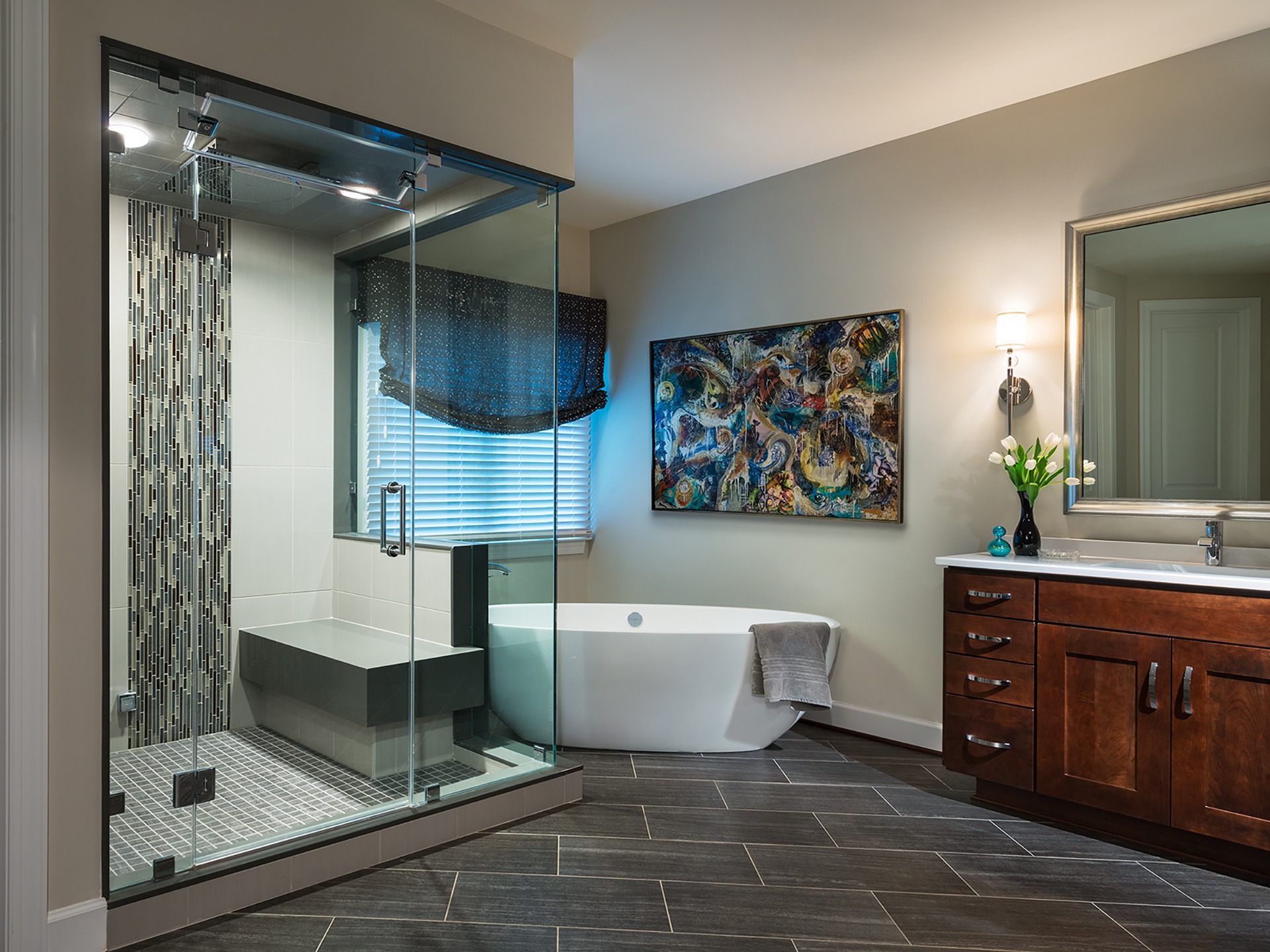 A free-standing bathtub is a stunning focal-point, particularly in an owner's bathroom. Available in myriad shapes and sizes, they come at many price points and in every finish —from acrylic and cast iron, to copper, solid-surface composites, and wood—with styles to complement any décor. Despite matchless aesthetic appeal, there are a few practical considerations:
Select a free-standing bathtub early in the design/build process. Plumbing can come through the floor or behind a suitable wall, but either requires advance planning prior to obtaining a plumbing permit. Fixtures (particularly fillers) may be significantly more expensive than those used with set-in bathtubs, and floor mounted fixtures tend to cost more than wall mounted ones.

Events
You Are Invited to the Summer Creek Barbecue
We're celebrating the groundbreaking on the first home at Summer Creek with a casual barbecue and you're invited! Please feel free to bring your family, have a bite to eat, explore our Example Home and learn about our offerings in this serene Great Falls community.
DETAILS:
What: Summer Creek Barbecue
When: Sunday, October 14th – 2:00 – 5:00 PM
Where: 10331 Eclipse Lane, Great Falls, VA 22066
Refreshments will be served!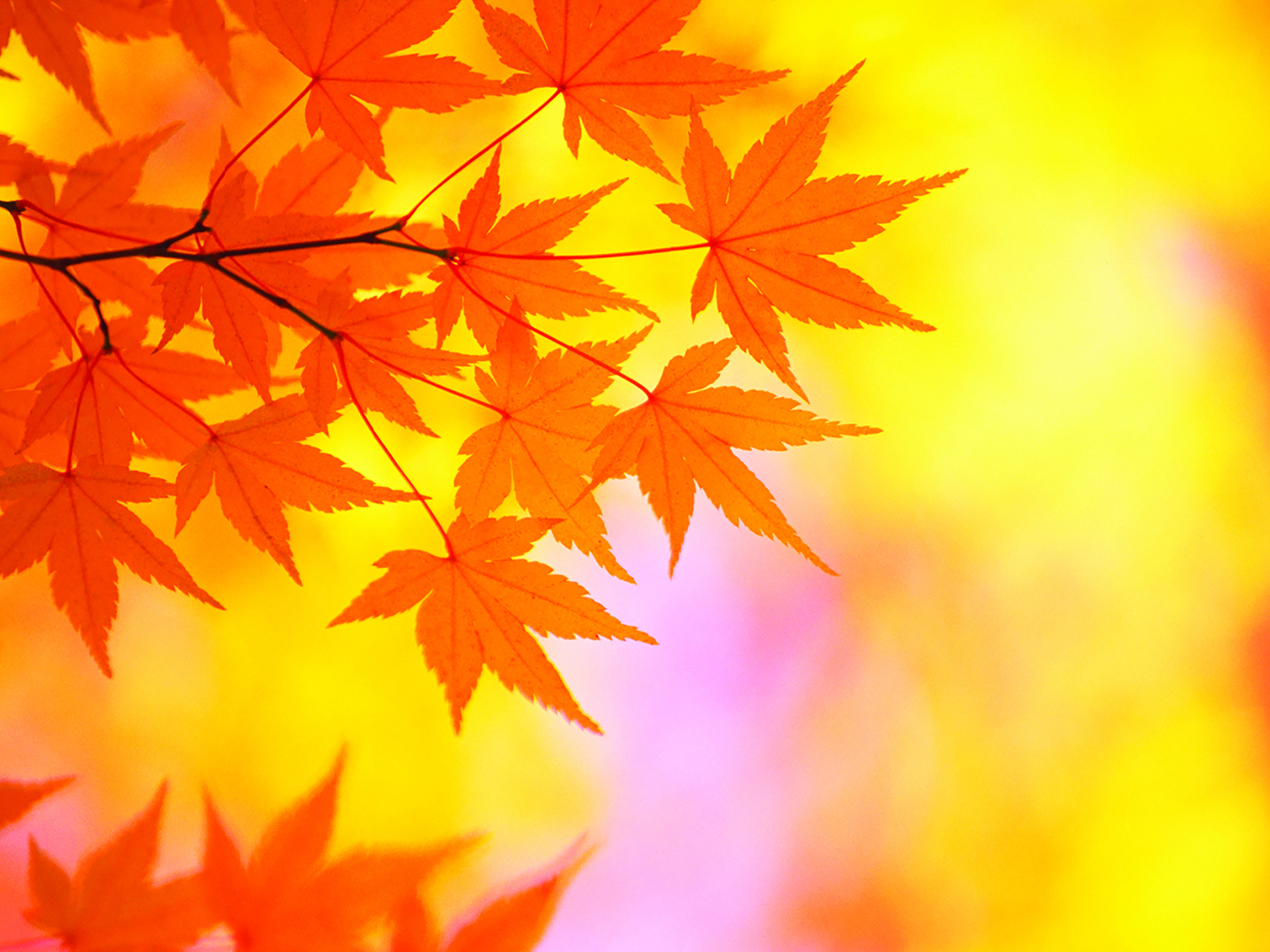 LIFE|STYLE, is a monthly newsletter created to provide Gulick Group clients, realtors, and prospective purchasers with useful information, explore new and emerging style trends and preview Gulick Group's newest offerings and home designs. LIFE|STYLE is a digital newsletter in the spirit of "Details", our popular printed piece from the days of postal-only communication.
If at any point in the future you're getting too much email or would prefer not to receive the monthly LIFE|STYLE newsletter from Gulick Group, you can unsubscribe through the option in the footer of the newsletter or contact us. We work diligently to keep all of our digital communications useful, interesting, and relevant.
About Gulick Group, Inc.: Established in 1987, Reston-based Gulick Group has developed communities throughout Fairfax and Loudoun Counties, including One Cameron Place and Newport Shores in Reston, The Reserve in McLean, Autumn Wood, Grovemont, and the three Riverbend Communities in Great Falls, Red Cedar West in Leesburg, and Wild Meadow in Ashburn.