Navigating a New Home Build – Enjoy Your New Home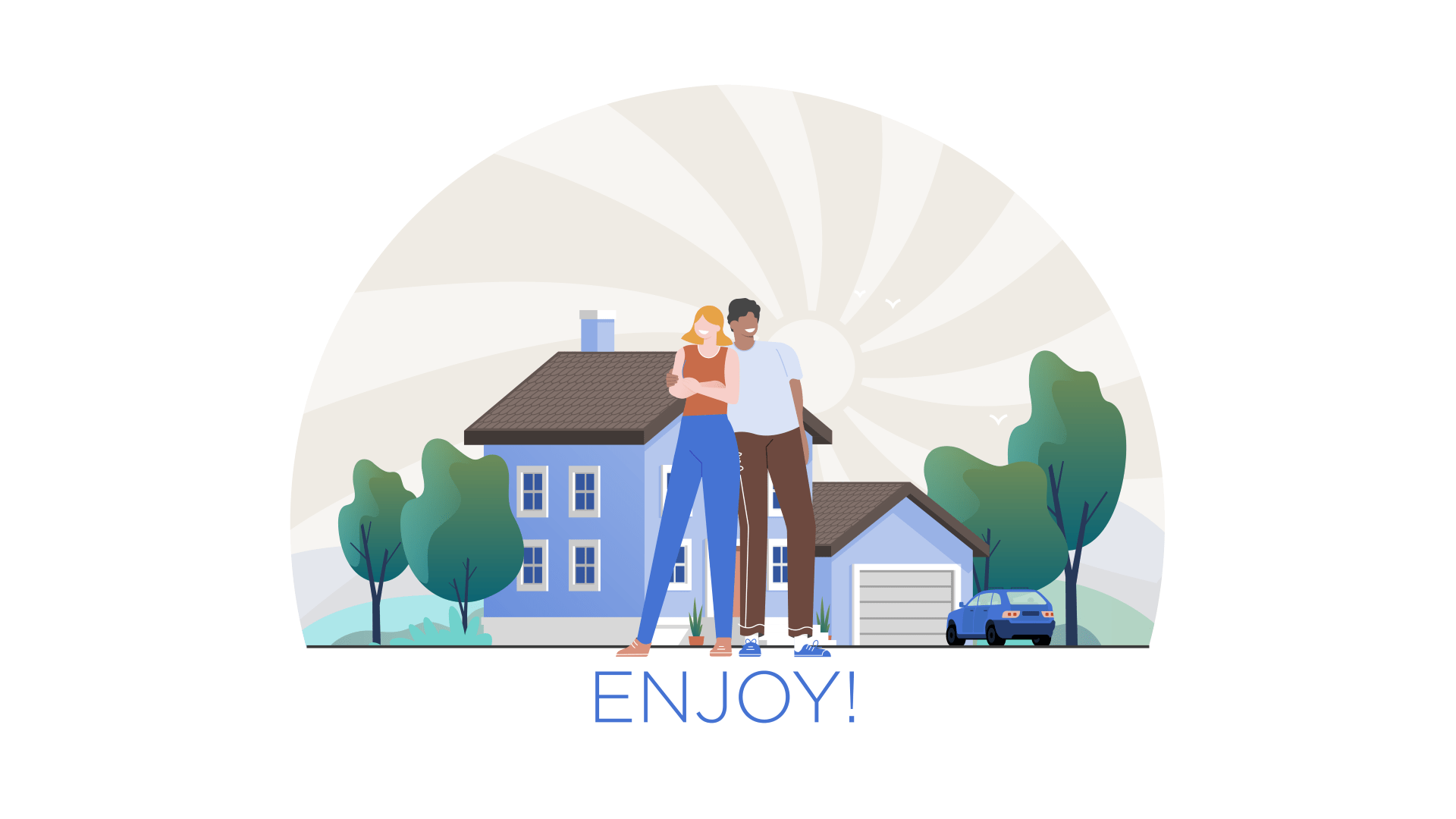 A Year of Living Thoughtfully
You're finally moved in and ready to make the house your own with décor and personal touches. While you want to tackle some projects while they're top of mind and you have the momentum, in some cases it's smart to get to know your house, see how it "lives" for you and your family, and take time to consider what you want to do to enhance spaces functionally or aesthetically. A few examples:
Live in your house a "minute" before finalizing plans for how you use optional or multi-use spaces. Many families end up with wasted areas because people naturally gravitate to one space over another. For example, a separate room that seems like an ideal home office sits empty because it's more productive and pleasant to work from a space with a wall of windows. Does it make more sense to have craft projects share space with an infrequently used guest room, or add storage to the family room, where crafters can easily make use of the adjacent kitchen island and can communicate with family while enjoying their hobby? Often you can't tell until you've lived in a new home for several months.
Take a similar approach to carving out outdoor spaces. A full cycle of seasons can crystalize your thoughts on how and where to enhance your landscape or install new features. This is particularly important for new plantings. You need a chance to assess sunlight and drainage in various areas and see what elements of the landscape are thriving or need to be relocated or replaced. By waiting a year, you'll give existing plants a chance to grow and fill out. Adding to beds when the landscaping is new may result in overcrowding in a year or two. You'll also get a good feel for how your family uses the yard the before installing a fixed improvement, like a water feature or patio, that would interfere with the best area to put the playground or the bocce court.
Observe the light in different spaces during different times of the day and different seasons before repainting a room or papering an accent wall. You can put up swatches to check colors in the changing light before choosing—and avoid splurging on a fantastic wallpaper that looks garish or anemic in the wrong light.
Take time to think through storage before you fully unpack and stow everything, because once it's placed, it tends to stay put… even if it's inconvenient. In a new and often significantly larger home, it initially feels like you have all the space in the world. Families tend to grow into it… especially the closets and storage… more quickly than they imagine. Think about what types of shelving, cabinets, and organizers will make life easier and let everyone find what they need. Decide where it's most logical to place the ubiquitous junk drawer, and which small appliances deserve prime counter and pantry space.
Put all your home systems through their paces. Know how to operate (and reverse air flow) in ceiling fans; check out exterior hose bibs and locate emergency water shutoffs. If you haven't read through your packet of owner's manuals, now's the time to dig in, test functions, and get any questions answered, from vendors or your builder.
About Gulick Group, Inc.: Established in 1987, Reston-based Gulick Group has developed communities throughout Fairfax and Loudoun Counties, including One Cameron Place and Newport Shores in Reston, The Reserve in McLean, Autumn Wood, Grovemont, and the three Riverbend Communities in Great Falls, Red Cedar West in Leesburg, and Wild Meadow in Ashburn.