A Homeowner's Guide to Allergy Season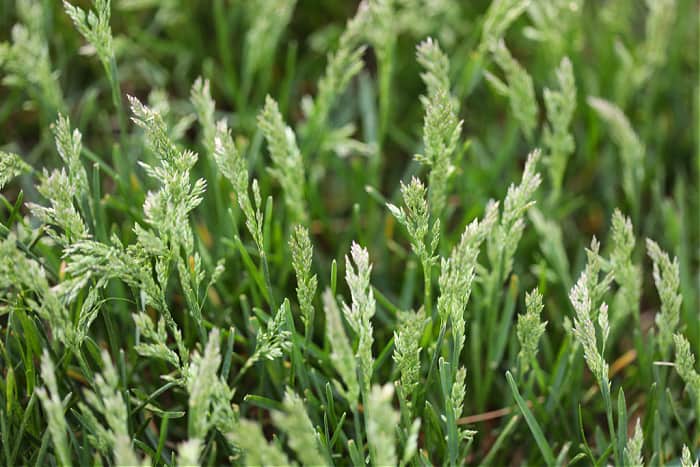 Northern Virginia's allergy season is in full swing. While pollen from trees and shrubs is beginning to ease, grass pollen is rising and will continue to plague us through fall. Meanwhile, our warm, muggy weather fosters the growth of molds and other fungus. Any family affected by seasonal allergies or asthma understands all too well the challenges of minimizing exposure to allergens and irritants.
Controlling allergens within a home begins with some design considerations. For home builders, a primary challenge is to make homes sufficiently air-tight to provide energy efficiency and help keep outdoor pollutants and allergens out, while ensuring adequate ventilation for healthy air exchange and outflow of interior irritants and allergens. Using hard flooring rather than carpeting throughout a home makes it much easier to control allergens like pollen and pet dander. Choosing high quality (i.e., more effective) bath and range exhausts is also helpful.
Fortunately, there's a lot homeowners can do to reduce allergens and improve overall indoor air quality.
Minimize VOCs
Many construction materials, from paints and sealants through adhesives and epoxies, contain volatile organic compounds (VOCs). VOCs are emitted as gases, and VOC exposure is associated with allergic reactions and asthma. If you're building a new home, renovating, or painting, it's smart to seek out products with reduced or no VOCs, but be sure to alert your builder or contractor early in the process.
It's important to recognize that VOCs are in thousands of other products including cleaning supplies, pesticides, craft glues and adhesives, permanent markers, cleaning supplies, air fresheners, and dry-cleaning solvents. Store such products safely, and ensure any project or craft involving solvents, paint, or adhesives is done outdoors or in a well-ventilated area. You might consider hanging freshly dry-cleaned clothing in the garage for a while to let solvent remnants off-gas before storing them.
Choose Optimal Air Filtration
You can achieve whole-house filtration through your central HVAC system with a disposable air filter. While permanent filters are available, it's nearly impossible to clean them of tiny particles. Choose a filter with a MERV (minimum efficiency reporting value) of 11-13; the higher the better. Filters trap particles such as pollen, pet dander, and mold without impeding airflow.
Inexpensive fiberglass furnace filters are ineffective, and, if not changed regularly, can do more harm than good. Change HVAC filters at least every three months. If you have any window air conditioning units, clean or replace filters regularly. Don't forget to change or clean filters in your bath or kitchen exhausts.
If you need additional filtration in a single room, look for an air cleaner with a HEPA (high-efficiency particulate air) filter. Make sure the filter has a CADR (clean air delivery rate) matching the size of the room–and change it regularly.
Note that CADR is a rating for particles only. To remove gases (like VOCs and combustion gases from woodburning stoves or gas appliances), choose a portable air cleaner with an activated charcoal filter or other filter designed to remove gases. Some cleaners have two filters to remove both particles and gases. Higher fan speeds and longer run times increase the amount of air filtered.
The Environmental Protection Agency (EPA) cautions that some electrostatic room air cleaners, ionizers, UV lights without adequate coatings, and plasma air cleaners may release ozone, which is an irritant. EPA provides a guide to home air cleaners and filters.
Manage Humidity
Maintain humidity between 30 and 50 percent, using a humidity gauge to monitor levels. Repair any water leaks promptly, and scrub baths, basements, and other tiled areas to cut down on mold.
Reduce Allergens
Diligence and frequent cleaning are essential.
Try to keep pets out of bedrooms and off soft/upholstered furniture. Groom them outside to cut down on dander.
Use protective hypoallergenic mattress and pillow covers and wash linens and bedding weekly in hot water.
Use a vacuum with a HEPA filter, and clean/replace the filter frequently.
Encourage family members to remove their shoes inside or use a tracking floor mat at the door.
If you need area rugs, consider washable options.
Clean your window screens frequently during pollen season—otherwise accumulated allergens will blow into your home when you open the windows.
About Gulick Group, Inc.: Established in 1987, Reston-based Gulick Group has developed communities throughout Fairfax and Loudoun Counties, including One Cameron Place and Newport Shores in Reston, The Reserve in McLean, Autumn Wood, Grovemont, and the three Riverbend Communities in Great Falls, Red Cedar West in Leesburg, and Wild Meadow in Ashburn.