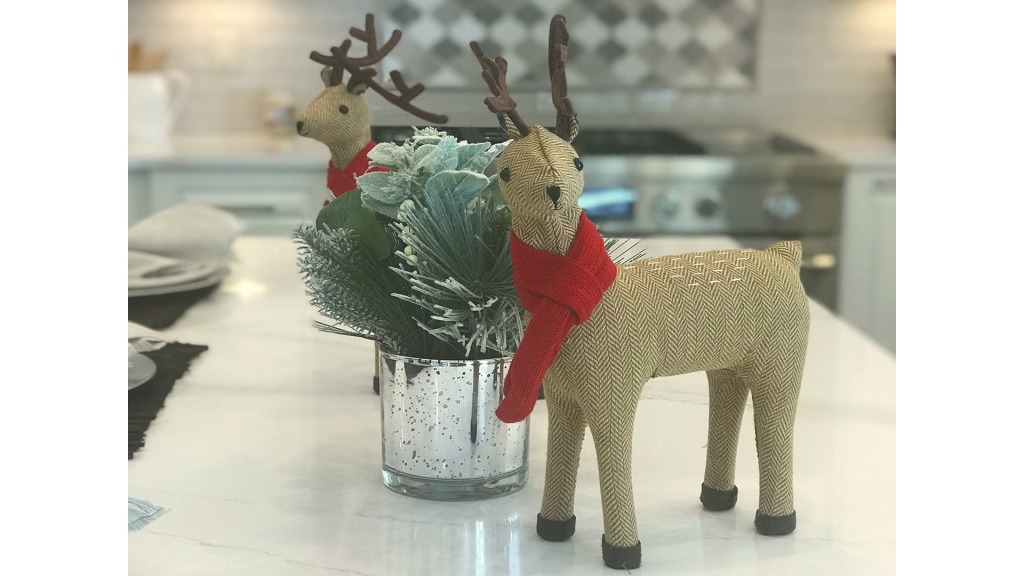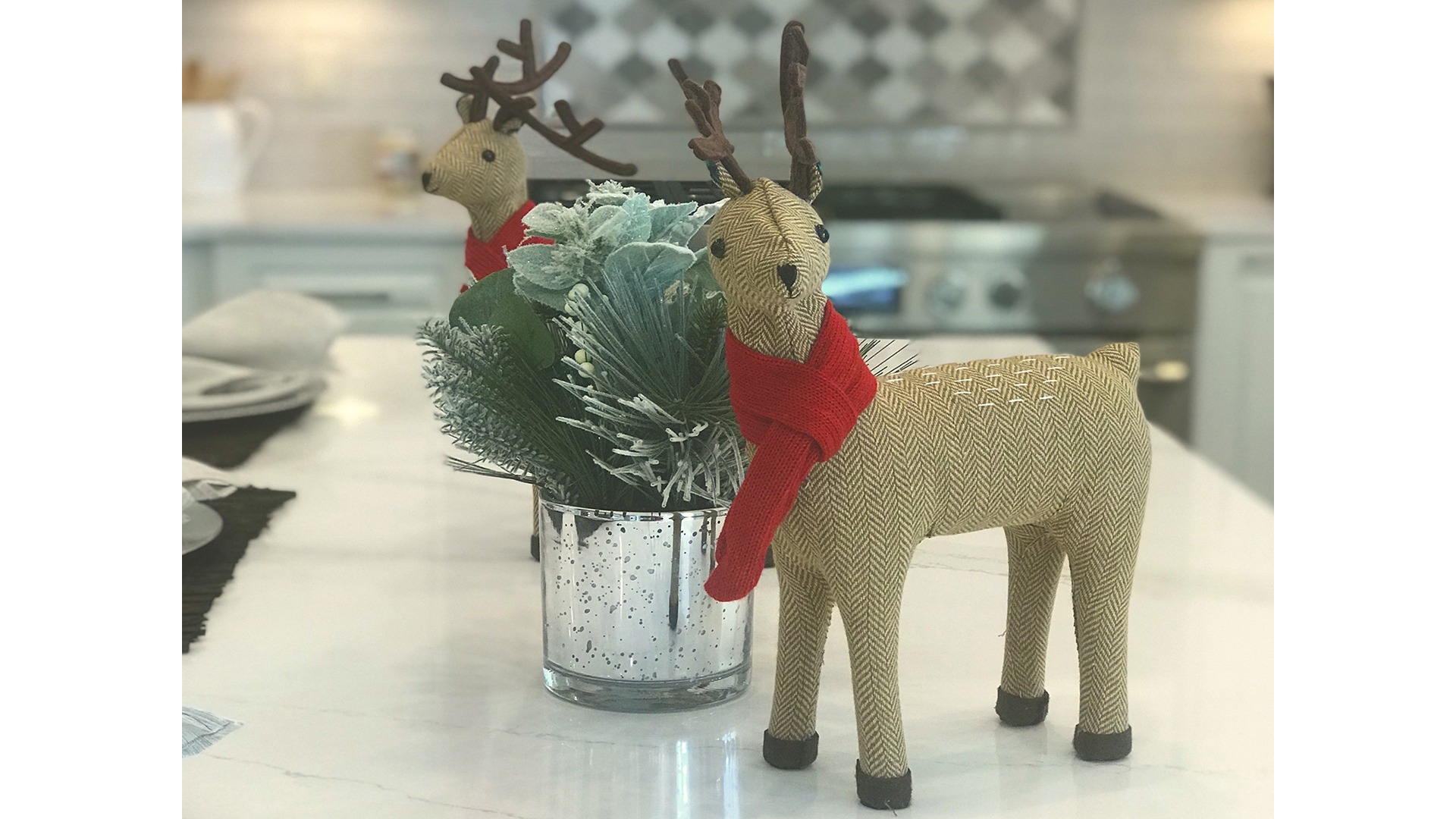 Decorating for the holidays is fun, festive, and adds that special "pop" to your home for the season, but it's important to ensure your seasonal displays don't cause safety issues or home damage. A few examples:
Tree stands with legs can scratch wood flooring, making flat-bottomed stands with felt bumpers a better option.
Consider backing wreaths or wreath hangers with felt to protect doors or other surfaces.
If using staples or nails for exterior lights, never penetrate a horizontal surface like roofing. Light clips (or binder clips in a pinch) will safely secure lighting to eaves, gutters, and other surfaces.
Use easy-release adhesive hooks or poster putty instead of nails to hang indoor decorations.
Place painter's tape on walls or other surfaces and use hot glue on the tape to secure lightweight decorations without damage.
Decorating Hacks When You Don't Have a Mantle
Popular horizontal fireplaces offer sleek good looks, but many lack mantles for decorations or stockings. There are many enterprising solutions:
Hanging a floating shelf to display decorations and stockings.
Propping a trimmed ladder against a wall to hold stockings.
Hanging stockings from a stair bannister.
Adorning a hat tree or coat rack as a stocking holder.
Using brick clips (up to 25 pounds) or brick hangers (up to 50 pounds) to support an oversized wreath or a sturdy garland to hang stockings from.
De-Icing: Salt on the Rocks?
Rock salt (sodium chloride) is the most commonly used de-icer for walks and driveways. Unfortunately, it promotes more thaw-freeze cycles, which can degrade concrete as the rock salt brine seeps into the surface, causing discoloration, pitting, and flaking.
Other than plowing and shoveling, you can use sand on concrete surfaces for traction and to help speed thawing. You can also choose calcium magnesium acetate (friendlier to concrete and less toxic to children and pets) or calcium chloride (less damaging to concrete and plants).
The ultimate luxury solution is solar powered heating under your walks and driveways. While a substantial investment, imagine the joy of waking up to a clear walk and driveway, and never slipping or digging your way out!
About Gulick Group, Inc.: Established in 1987, Reston-based Gulick Group has developed communities throughout Fairfax and Loudoun Counties, including One Cameron Place and Newport Shores in Reston, The Reserve in McLean, Autumn Wood, Grovemont, and the three Riverbend Communities in Great Falls, Red Cedar West in Leesburg, and Wild Meadow in Ashburn.