Trending Home Styles: Fireplaces
In the past decade gas fireplaces have far surpassed wood-burning models in terms of popularity. They eliminate the work of storing, carrying, and arranging wood, tending the fire, and cleaning up. They are less expensive to install (eliminating the need for an up-vent or masonry chimney) and arguably safer to use.  There are a wide range of design options for gas fireplaces that would be impractical or impossible for wood-burners. Of course, for some homeowners, the authentic glow, sound, and smell of a wood fire are worth the investment and effort, particularly in outdoor living areas or a den or family room.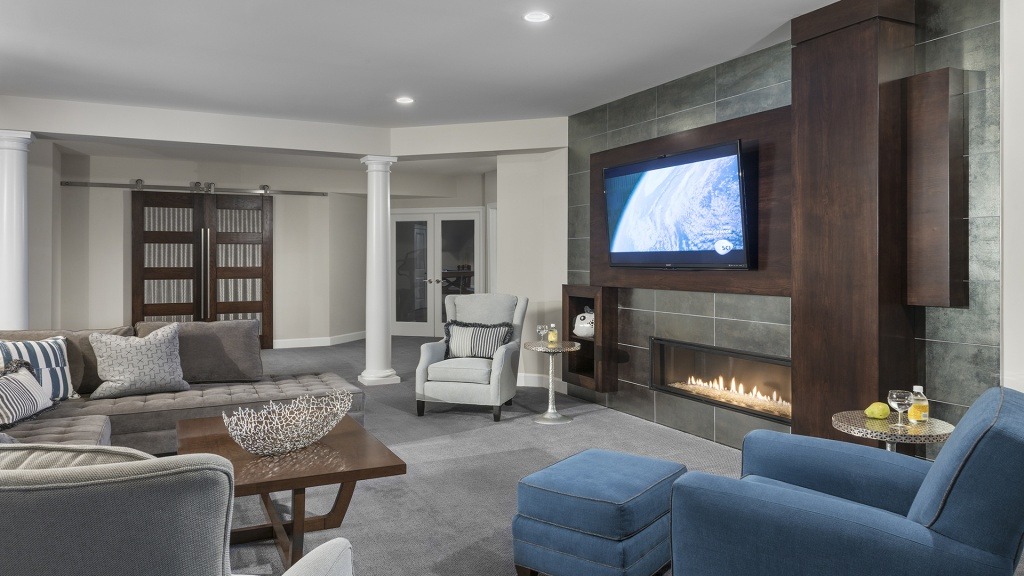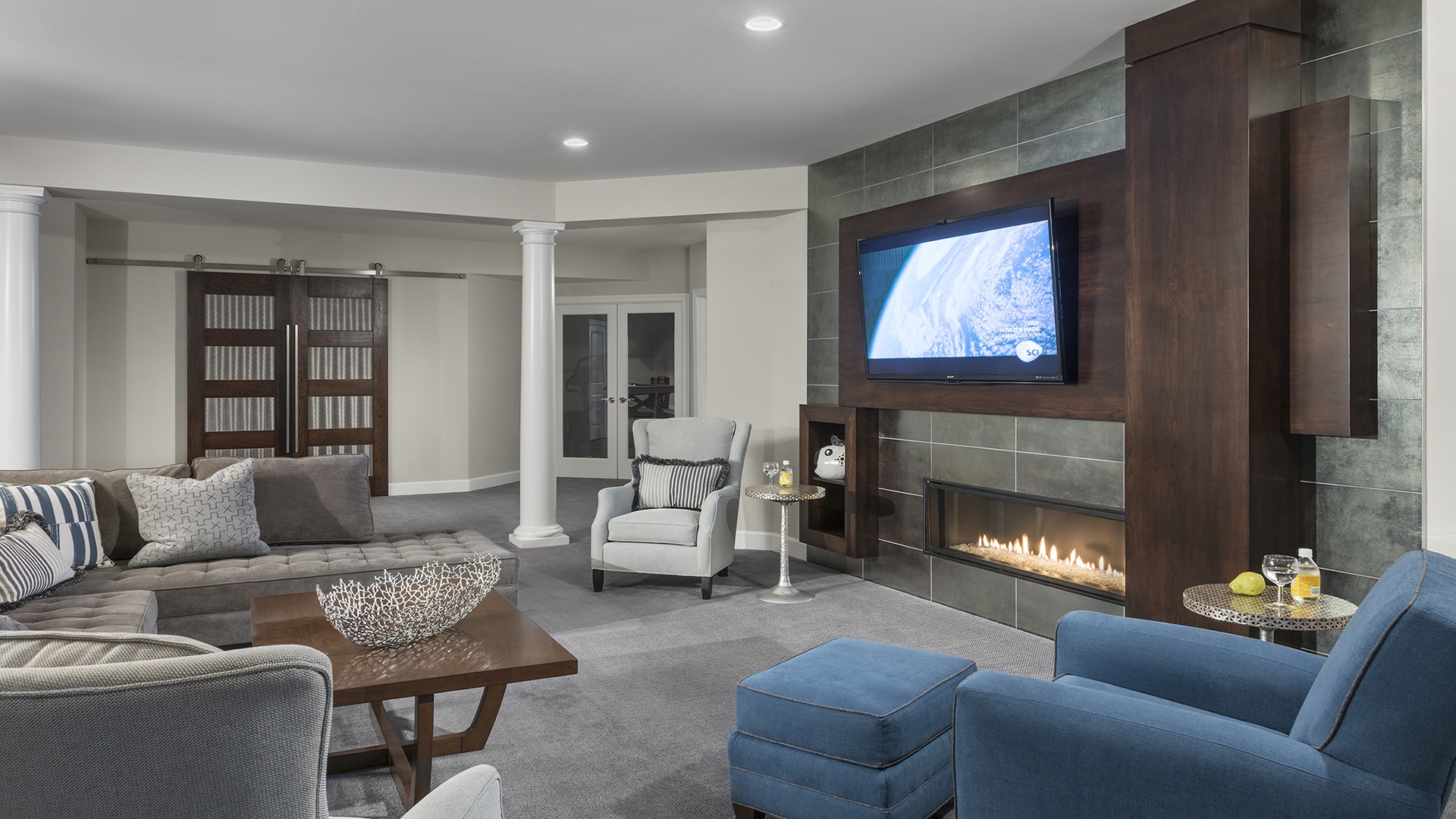 Currently, we are seeing the trend shift from the traditional rectangular fireplace to a "ribbon" or horizontal shaped fireplace.  These fireplaces are typically 18 to 24 inches high and four to six, or even seven, feet wide. Horizontal fireplaces work well with transitional and modern interior styles and are particularly popular in contemporary farmhouses, complemented by a plain drywall surround or simple wood trim.  For more transitional flair, use a large-format tile or ledger stone surround from floor to ceiling. If you are going for the most modern look, or for a dramatic statement, you can choose a full slab surround of quartz or granite, flush with the wall, or simple drywall, with no hearth or mantle.
Fireplaces are also making their way into non-traditional spaces and rooms.  Two-sided fireplaces are a popular way to optimize the warmth and dazzle in adjoining spaces. Recently, round or vertical fireplace shapes have gained popularity, creating almost a "fire-window" effect.  Another striking treatment is a suspended fireplace with glass on all four sides. There are fireplaces that work in most spaces; we've installed them everywhere from libraries to bathrooms.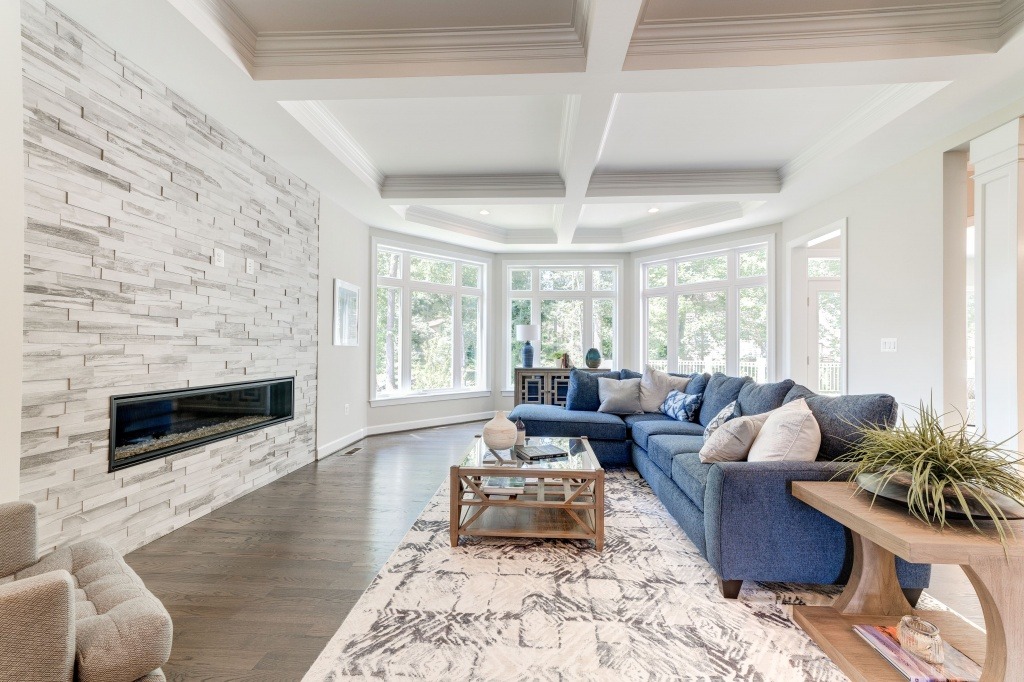 Gas fireplaces also offer configurable options to enhance and control the environment.  Gas fireplace "media", the materials installed within the firebox, have also moved far beyond traditional ceramic logs (although those are available in every imaginable form, from birch to driftwood, to charcoal twigs). River rocks, artful spheres, and glass in every color are all options. Fireplaces can also incorporate color therapy LED lighting to vary the ambiance and mood.
With so much design flexibility, it's important to consider the function of the room. In a family room, a raised hearth can limit the size of an above-hearth television, or force viewers to look up, while a low fireplace placement affords ample room for a big screen. It's easy to disrupt a sleek stone slab surround with outlets, so make sure you have a vision for where the TV and art will be placed. With forethought and great design, a fireplace can be a striking focal point and centerpiece of your personal style, and enhance the lifestyle for the whole family.
About Gulick Group, Inc.: Established in 1987, Reston-based Gulick Group has developed communities throughout Fairfax and Loudoun Counties, including One Cameron Place and Newport Shores in Reston, The Reserve in McLean, Autumn Wood, Grovemont, and the three Riverbend Communities in Great Falls, Red Cedar West in Leesburg, and Wild Meadow in Ashburn.