Classic with a Dash of Trend
Design trends are fun to follow and, when incorporated effectively, freshen a home's appeal. Our feeling is that the most sophisticated décor blends new elements with classics, in a way that makes a home livable, personal, unique, and timeless.
It's important to selectively embrace trends, because popular design features can easily become cliched within a few years. If not used judiciously, overuse of interior shiplap, barnwood accent walls, and barn doors may turn them into tomorrow's linoleum. Homes that use classic finishes but bring in a farmhouse esthetic with rustic lighting and signature furniture pieces don't date themselves in the same way.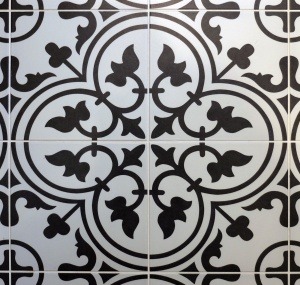 Clean, minimal contemporary décor is another trend that's challenging when taken to extremes. A home that is crisp and sparse can also be unforgiving: minimal or no trim means that walls show wear and tear within a short time. A clean design might omit door stops, which in most households would result in significant drywall damage in short order. Open shelves in lieu of upper cabinets demand constant attention to keep straight and dust free to maintain the serene effect. While hardwoods are sleeker, in a kids' bedroom or playroom, carpets may be more comfortable and cost effective, as you can replace them three to four times for the cost of installing and repeatedly refinishing wood… especially once the most popular finish today goes out of fashion.
Another design pain point is when areas meant to seem Zen transition to feeling stark and clinical. That's why Gulick Group embraces warm neutrals, beautiful lighting, and finishes that soften clean spaces to make them welcoming.
Using new colors and finishes selectively is also a good idea to avoid the expense and hassle of major renovations or replacements. Colorful kitchen cabinetry, in deep blues or saturated greens, is being featured a lot for 2021. Painting just the island in a trendy color and picking the hue up through accessories makes it much easier to refresh the look later. Using a gold faucet in a powder room, rather than gold hardware for every kitchen cabinet and every bath fixture, lets homeowners enjoy the trend, without replacing every pull and fixture in the home in a few years.
Most design decisions include tradeoffs. Let yours be informed by how you live and the personal cost/benefit of a particular feature. Stainless steel easily shows fingerprints and scratches, for example, but if you absolutely love the look, the required care may be worth it. Enjoying a distinctive new tile as an accent behind your range may be more important to loving your kitchen than the risk that the tile could date it. If that's the case, enjoy the trend! Just be careful not to bite off more trendiness than you can comfortably chew.
About Gulick Group, Inc.: Established in 1987, Reston-based Gulick Group has developed communities throughout Fairfax and Loudoun Counties, including One Cameron Place and Newport Shores in Reston, The Reserve in McLean, Autumn Wood, Grovemont, and the three Riverbend Communities in Great Falls, Red Cedar West in Leesburg, and Wild Meadow in Ashburn.