Designing a New Portfolio Home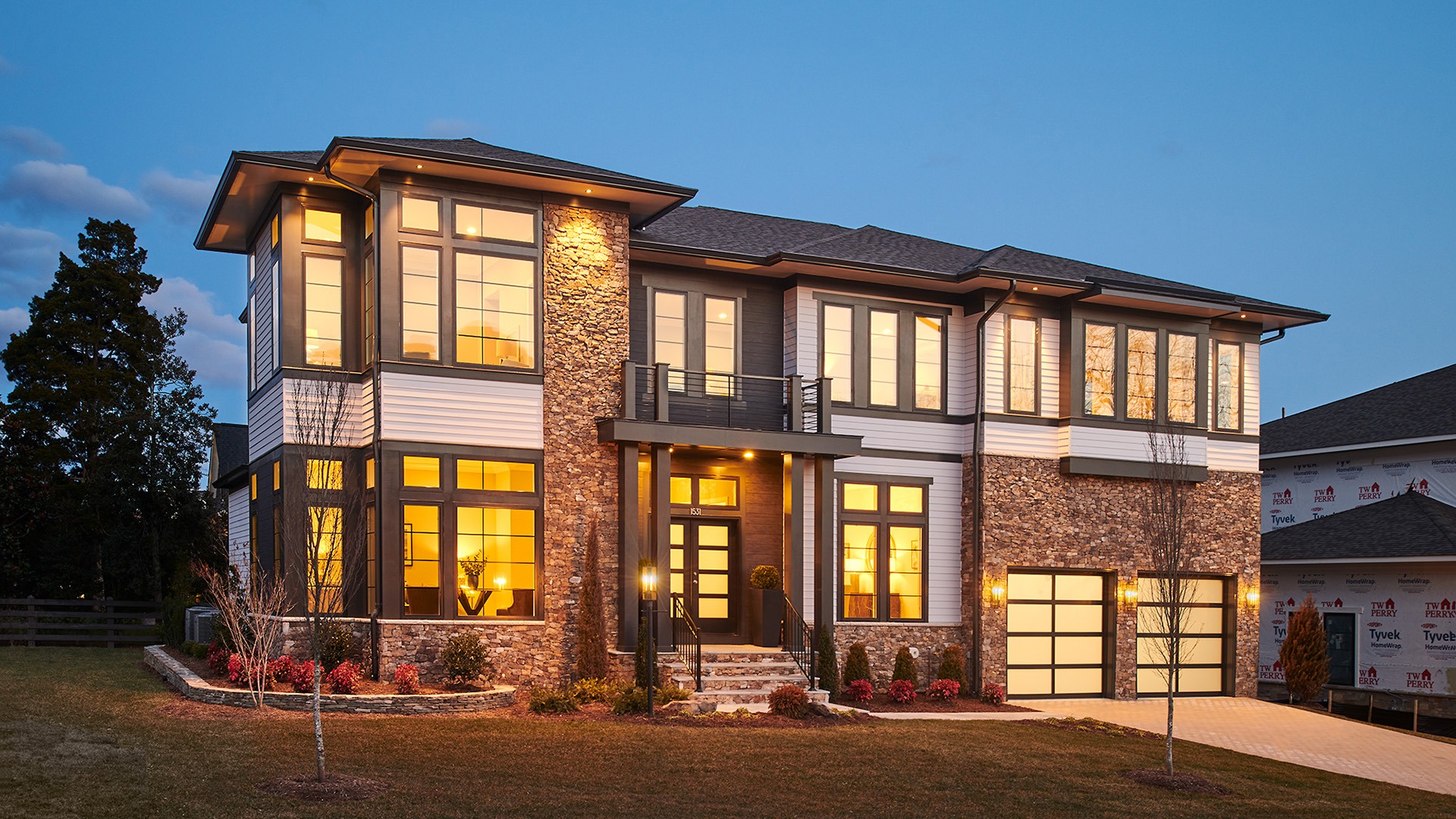 For Gulick Group, developing a new portfolio home design usually starts with what Peter Gulick calls the "seed of an idea." It's something that inspires a creative impulse… it could be a feature of a piece of land, a vision for a community, a particular home style, or a combination of finishes.
Our Park Grove community, for example, is located on property that was owned by George Hartzog, a former U.S. National Park Service Director. That history, along with the fact that the site backs to a park, meant we wanted the homes to include indoor/outdoor living spaces and lots of natural light… we designed the homes to feel connected to nature. The design was informed by our belief that many of the contemporary homes on the market today feel cold, with stark contrasts that feel less than inviting. We wanted homes that had a clean contemporary look, but a warm and welcoming vibe. So the Parkline Series was born.
We combine that inspiration and vision, with carefully defined design constraints. That can include the topography of the community site, lot size, and features and lifestyle elements that buyers prefer.
A good design results from creativity, combined with a solid understanding of features that work best in a home, including the elements of archetypical home designs, be they center hall colonial, farmhouse, craftsman, or Tudor. The placement of a stairway, the relationship among rooms, and defining style elements and proportions all exist for a reason. A builder or architect must know the rules to bend or even break them effectively and carry their vision through to each piece of a home so it has a consistent feel. That consistency of vision makes the difference between an exterior design that is fresh and appealing—and one that looks odd or unbalanced. It also can mean the difference between a layout that is versatile and attractive, and one that is impractical or even unlivable.
As we translate design inspiration into a new portfolio design, we work with our internal architects and often with an outside, contract architect with whom we have a long collaborative relationship. Everyone involved brings something to the conversation. Sometimes it's a fairly quick process; in other cases, it can be lengthy and more arduous. What's important is taking the time and effort to get it right, to deliver a new design that is distinctive, yet has enduring appeal.
About Gulick Group, Inc.: Established in 1987, Reston-based Gulick Group has developed communities throughout Fairfax and Loudoun Counties, including One Cameron Place and Newport Shores in Reston, The Reserve in McLean, Autumn Wood, Grovemont, and the three Riverbend Communities in Great Falls, Red Cedar West in Leesburg, and Wild Meadow in Ashburn.