Navigating a New Home Build – Part 2: Financing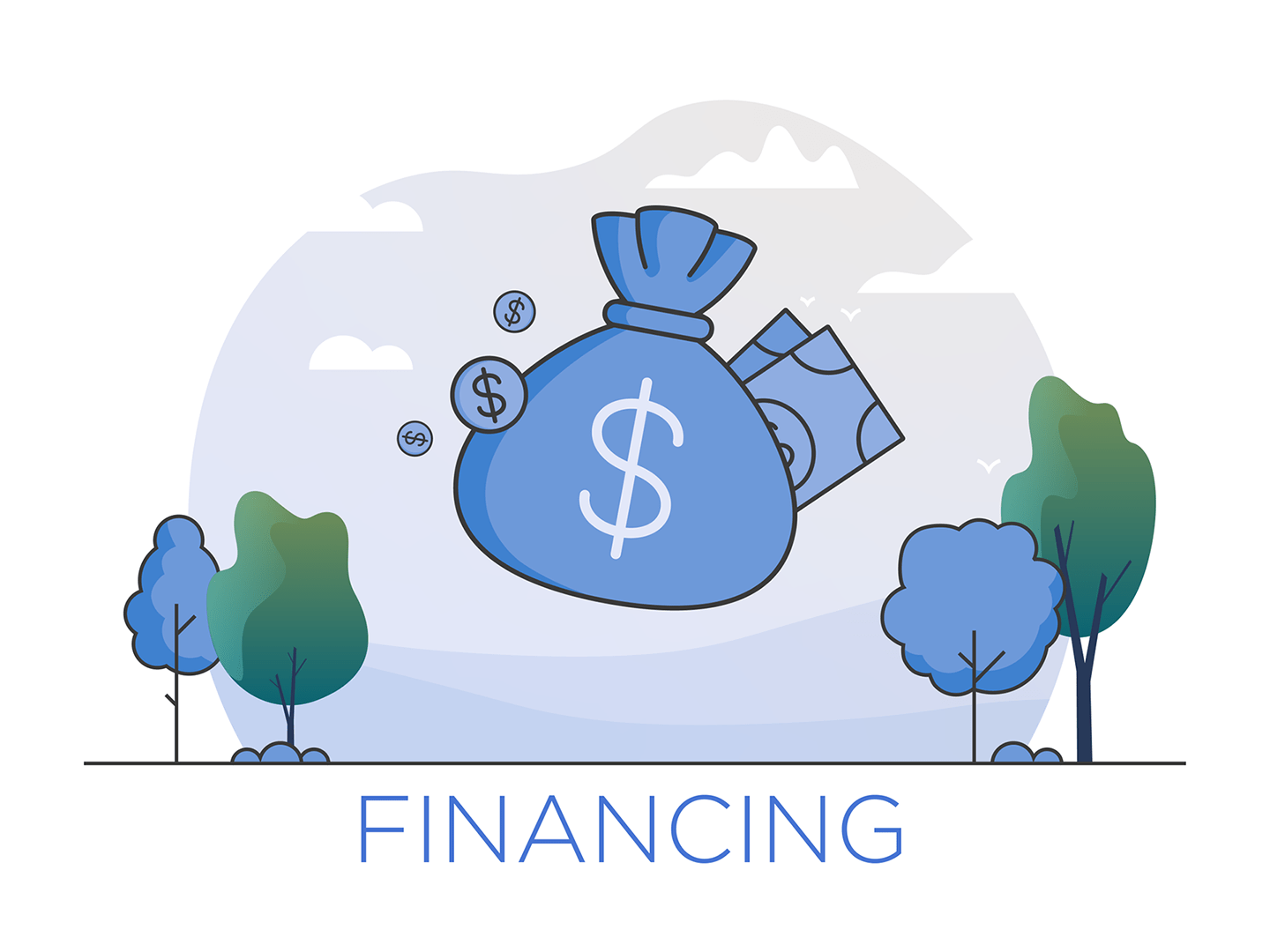 Financing a new home differs from financing an existing home in several ways that can affect your planning.
It's important to find out how much financing you can qualify for before investing in any plans and drawings. Talk with your preferred lender for a realistic borrowing, and building, budget.
There are two basic types of Construction-to-Permanent loans.

"One-Time Close" construction loans fund the purchase of a homesite, then building as the home is constructed. When the home is complete, the loan converts to a regular mortgage. Interest rates for the construction loan and resulting mortgage are typically locked at closing, and you often only pay closing costs once. This option, however, leaves less room for flexibility in the final cost of the home. If you decide to modify or upgrade the original plan or add options during the building process, you will be responsible for (and unable to finance) the full cost increases caused by the change.
"Two phase" loans require you to get a new mortgage loan when construction is finished, requiring a second loan closing and double closing costs. This option, however, provides more flexibility for modifications and upgrades as you may be able to get the money you spent out of pocket during the construction phase back via your mortgage loan.
Either type of construction loan can be used to pay for land, landscaping, plans, permits and fees, labor, material, appliances, and permanent fixtures, but not for furnishing. If you choose to use a one-time close, consider putting a finish option upgrade budget in the contract with your builder at the outset.

Expect a longer lead time for closing a construction loan. It can take up to 90 days, rather than the 30 day-closings typical for mortgages. The lender will require detailed plans, timelines, and drawings and will closely review your builder's business as well as your own financial history. It is far easier to find a construction loan to buy a homesite when you've already contracted with a builder, so be sure to reach out to your builder as you consider a lot purchase.
Expect somewhat less favorable terms for a construction loan. The final interest rate for a construction-to-permanent loan may be locked in at closing. If the construction loan doesn't convert to a mortgage, you'll obtain the final mortgage when the house is complete, so rates could be higher or lower than those available when the build starts.

Interest rates for construction loans tend to be slightly higher than a regular mortgage. However, in many cases you'll pay only interest, rather than principal and interest, during the period of construction. Also, a construction loan is paid out in increments (called "draws") to the builder as key milestones are completed. You'll pay interest only on the amount disbursed to date throughout the life of the loan. As a sidenote, aside from an initial deposit, most builders are paid only once work is completed… so funds are not disbursed in advance.
Products vary by lender, but construction loans typically have variable rates (fixed once they convert to mortgages), and you may need a larger down payment (up to 20-30%) to qualify.
Your builder may require a 5-10% deposit (of the homes contract) to start, depending on the project.

Build in contingency funding. Even with complete plans in place, you might hit unexpected challenges or cost increases while building, and it's common for owners to elect some changes or upgrades as building progresses. If you don't have a contingency fund built in, you need to pay for any overruns out of pocket or take out another loan (with still more closing costs).
Next month's article will discuss selecting a builder and signing the contract.
About Gulick Group, Inc.: Established in 1987, Reston-based Gulick Group has developed communities throughout Fairfax and Loudoun Counties, including One Cameron Place and Newport Shores in Reston, The Reserve in McLean, Autumn Wood, Grovemont, and the three Riverbend Communities in Great Falls, Red Cedar West in Leesburg, and Wild Meadow in Ashburn.