Quartz is rapidly outpacing granite, marble, and other natural stone as the high-end countertop of choice for baths and kitchens. Quartz is engineered from a blend of ground quartz, polyester resin, pigments and other decorative elements (like recycled glass or metallic flakes). It beautifully mimics natural stone for traditional decor, but is available in a wide range of colors and finishes (matte, polished, honed, sandblasted, and even embossed) to suit any taste and style.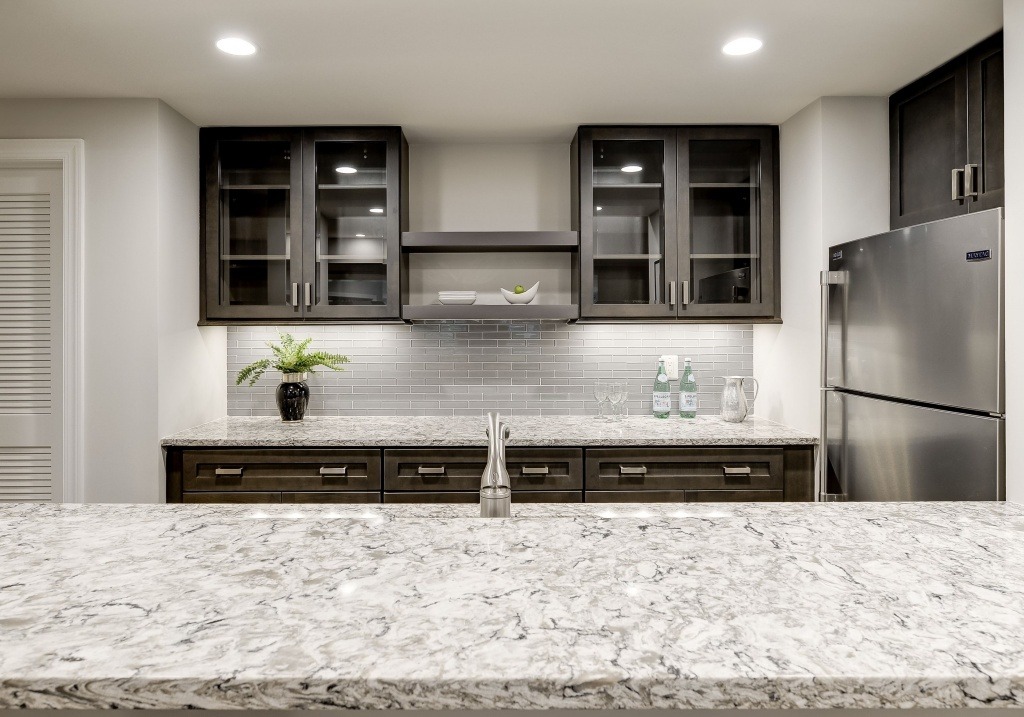 Unlike stone, quartz is non-porous, making it extremely sanitary (antimicrobial and antiviral), as well as stain-resistant. For the same reason, it is very low-maintenance and doesn't require periodic sealing like natural stone tops. Extremely hard and somewhat flexible, quartz is also less prone to chipping and breakage than stone. Some quartz products can even be shaped into sinks or applied to a curved island.
All this makes quartz a beautiful and functional choice for bath and kitchen countertops.
About Gulick Group, Inc.: Established in 1987, Reston-based Gulick Group has developed communities throughout Fairfax and Loudoun Counties, including One Cameron Place and Newport Shores in Reston, The Reserve in McLean, Autumn Wood, Grovemont, and the three Riverbend Communities in Great Falls, Red Cedar West in Leesburg, and Wild Meadow in Ashburn.