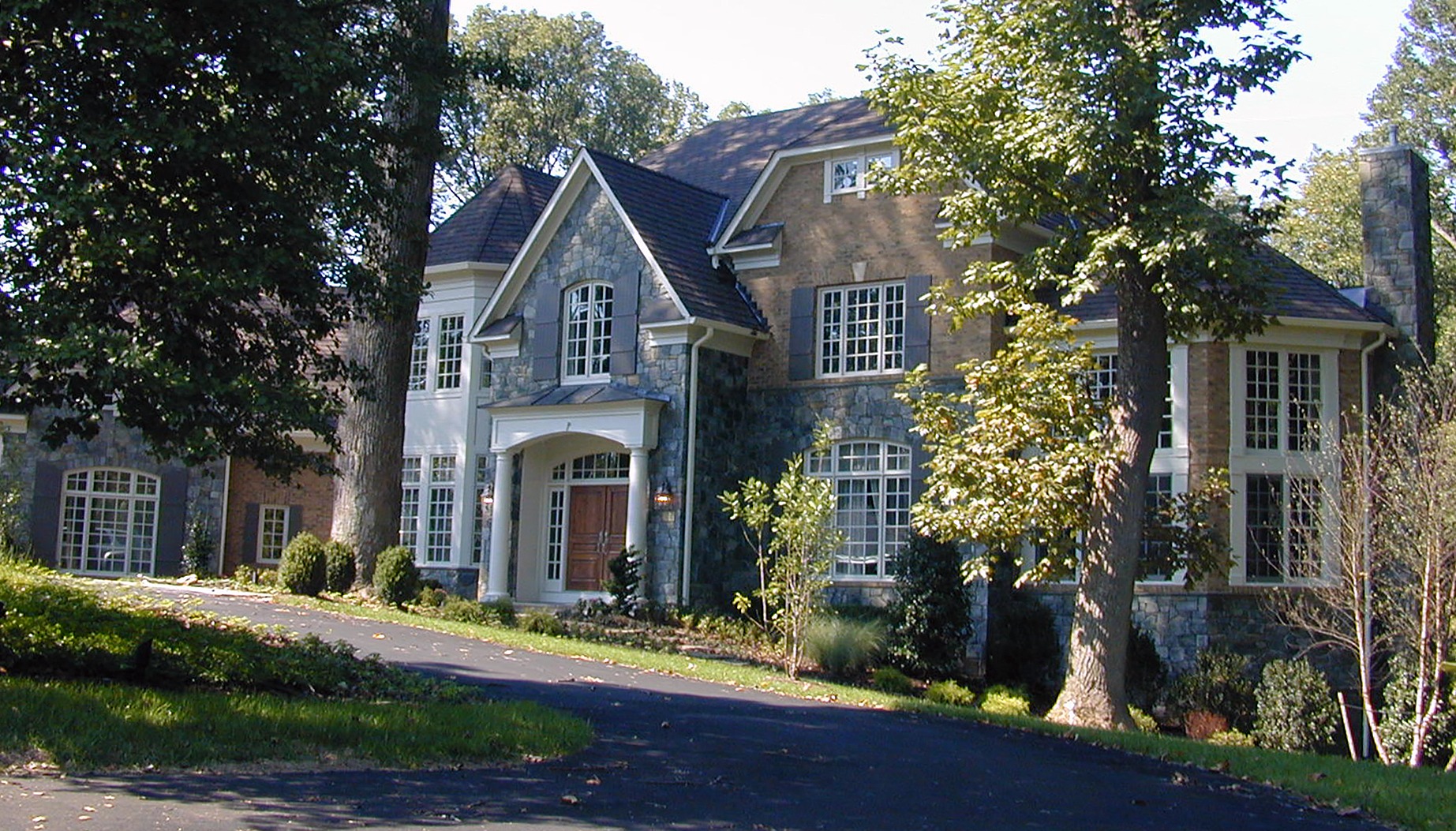 When it comes to style and curb appeal, the materials on the exterior of your home play a leading role. Whether planning a custom home or a major renovation, it's easy to focus on visual impact, but there are also many practical considerations, including durability, maintenance, and cost. There are also structural considerations for materials like stone and brick, particularly if a home has large expanses of windows.
Stone: Natural stone is classic, beautiful, qualitative, durable and water and fire resistant. It requires little maintenance except periodic inspection and pointing of the masonry, but homeowners should avoid using cleaning products containing acid or bleach that could discolor and damage the surface. Material and installation costs make building stone about four times the price of structural brick.
Fabricated stone is a slightly less expensive material, often made from cement, aggregates, and pigment. It requires expert installation to avoid leaks around windows, flashing, and doors and is typically less natural looking than real stone. Like stone, it can be discolored by harsh cleaners.
Stone comes thick (3-4" or more, aka "structural") or thin (2" or less). Thin cut stone is a little less expensive but doesn't have the visual depth of real stone.
Brick: Like stone, brick is dramatic, weather and fire resistant, relatively low-maintenance and can last the life of a home. It comes in many colors, shapes, sizes and textures. It's important to know whether lighter brick was manufactured with the same color all the way through or has a clay colored interior with color applied just to the surface. Surface colored brick is less expensive, but overly strong power washing may damage it and reveal the interior color. That effect can add character, but if you want consistency, go for solid color brick or be careful when washing. While significantly less expensive than stone, brick is a relatively expensive material choice compared to siding.
There are thin cut bricks and brick veneer, which is installed in sections not unlike tile, but these can both look a little flat compared to "real" brick.
Stone and brick often have the added effect of being relatively good noise insulators, as they are thicker than siding, which can help in noisy areas.
Wood: Real wood is very versatile and you can paint or stain it any color. It does require maintenance; you'll need to reseal/repaint every two to five years, otherwise it is susceptible to moisture and insect damage, woodpeckers, and damage from ivy. It is a medium cost siding material, available in a variety of styles, such as:
Clapboard: traditional horizontal, overlapping boards
Board and Batten: narrow boards that cover the joints between wide boards
Shingles or Shakes: Wood "tiles" that require periodic maintenance and caulking; shakes are thicker, less uniform, and last longer than shingles. They are often used as a decorative accent in gables, or as siding for a beach house or craftsman style exterior
Narrow, flat, vertical or horizontal boards or tongue and groove
Vinyl Siding: Durable and low maintenance, vinyl siding comes in a wide variety of colors and textures and is relatively inexpensive. Lower quality or poorly installed products may be damaged by wind and high temperatures, and it is not fire resistant. Vinyl siding is also not very energy efficient unless you opt for a product that is insulated. Insulated vinyl siding is generally more expensive than traditional siding, and requires care in installation, particularly around windows and other openings. Most vinyl siding cannot be painted, so that limits the colors that can be used on the outside, and sometimes the prefinished colors can fade in sun over time.
Engineered Wood or Wood Composite: These products are more durable than vinyl. They are also generally more fire and weather resistant, not prone to insect damage, and are low-maintenance and consequently often offer long warranties.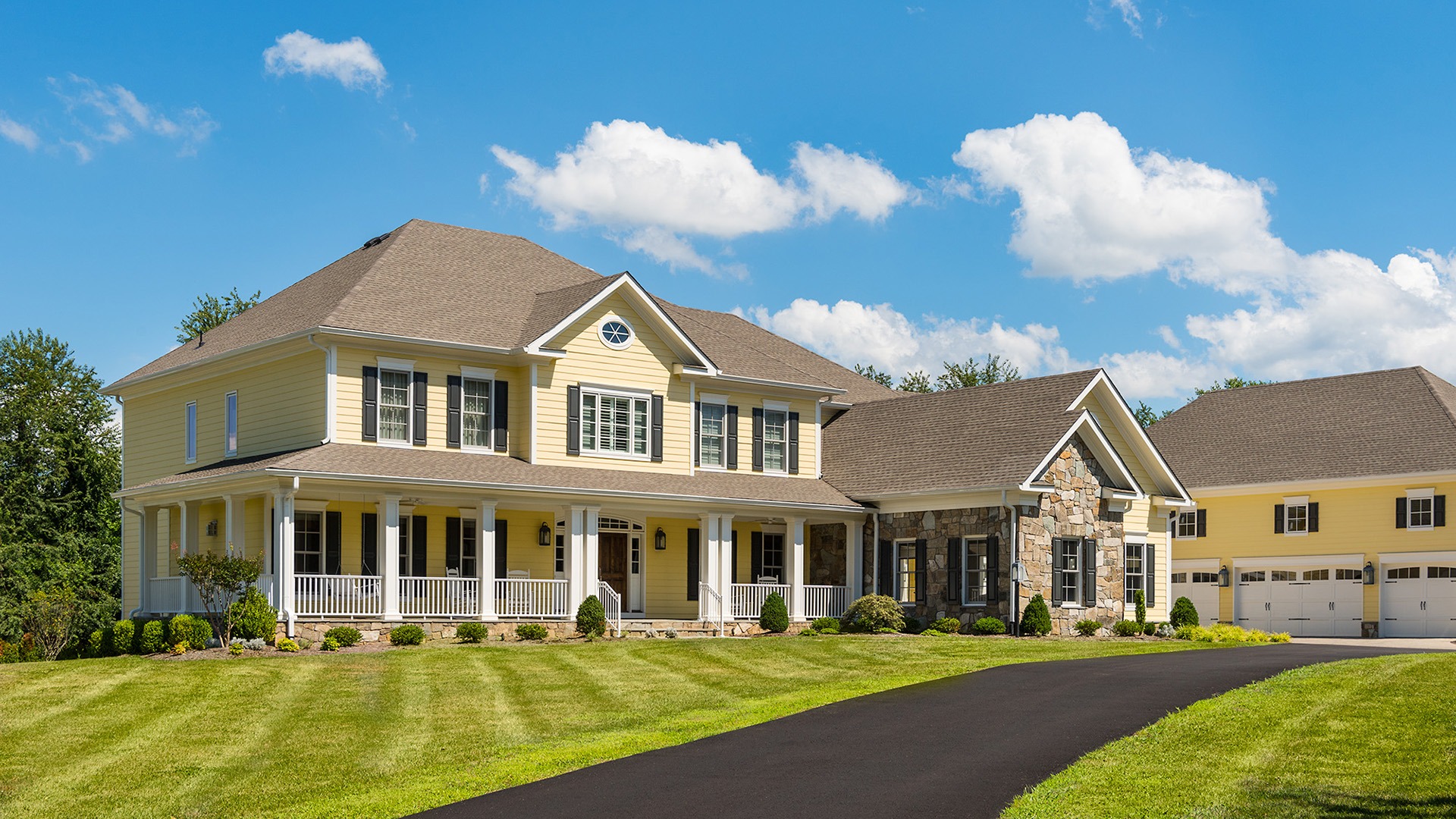 Fiber Cement: A higher-end type of wood composite, such as HardiePlank®. Fiber-cement can look like wood siding, shingles, or shake, brick or stone. It is heavier than wood, but significantly more expensive than vinyl (somewhat less than brick). If you choose available colors, products are often warranted for 10, 20 or even 30 years without painting… however, there is a small range of color choices. If you do paint this siding, it requires regular repainting and voids the color warranty, but you have the best control over your exterior look.
Stucco: This mixture of cement, sand, lime, water, and sometimes epoxy is an inexpensive material but skilled installation and significant time for drying between coats typically make it around the cost of brick. Stucco is typically applied over wire mesh on top of wood, with an air gap behind it to evacuate moisture. Stucco requires little maintenance. It is a breathable material and should not be painted, but the original color can sometimes be changed by coating with a tinted Portland cement and water mixture. Stucco is a better material in environments that have relatively little temperature or humidity variation, because water can condense behind the stucco and cause issues down the line. There are prefabricated stucco applications, such as EIFS, which attempt to simplify installation by making the system modular. Stucco can be damaged by rough cleaning solutions, and sometimes by powerwashing with too much pressure. It is also more susceptible to mold than other exterior materials.
Metal: Increasingly used for contemporary homes, metal siding offers strength and durability, with resistance to rot, fire and insect damage. It has poor insulating value; if the surface is shiny or light, it reflects heat in summer, but increases heating bills. Aluminum is less expensive than other options.
Combination: Siding used in combination with brick, stone and/or shakes can be beautiful, but requires skillful planning so it doesn't look busy or haphazard.
Talk through your options with your builder or architect to be sure you understand all the design, cost and maintenance considerations for your home project. The right choice can make a tremendous difference and add to the beauty and enjoyment of your home for decades.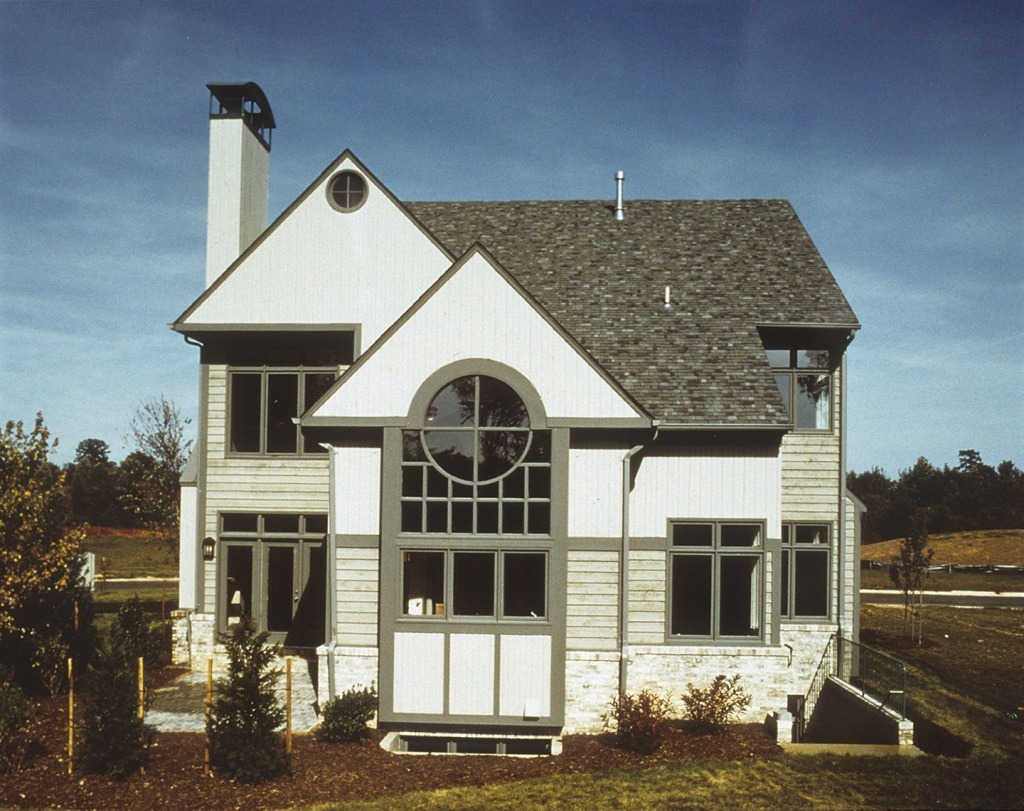 About Gulick Group, Inc.: Established in 1987, Reston-based Gulick Group has developed communities throughout Fairfax and Loudoun Counties, including One Cameron Place and Newport Shores in Reston, The Reserve in McLean, Autumn Wood, Grovemont, and the three Riverbend Communities in Great Falls, Red Cedar West in Leesburg, and Wild Meadow in Ashburn.