Posh and Pragmatic Bedroom Closets
Today's closets are becoming bigger and more luxurious, with walk-ins growing larger or being replaced with well-appointed dressing rooms. There are thoughtful options and simple planning considerations that can help deliver well-organized and highly functional storage, whether your primary focus is luxury or function.
The Posh
Plenty of floor space to accommodate a storage island, comfortable seating, and specialized custom cabinetry
Natural light from a window or skylight to assist with outfit selection – with UV coating to avoid fading and sun damage
A pull-out table for folding clothes or packing, along with space for luggage storage
Smart features like rotating tie racks or a corner carousel that spins and provides 360 degree hanging space
Boutique style fixtures like:

Valet rods or stands to display tomorrow's outfit or a cherished gown
A pull-out pants rack
Open, angled shoe shelves to display and make selection easier
Tailored storage for collections of hats, handbags or boots
Partitioned drawers for belts, gloves, rolled ties, oversized jewelry, sunglasses or watches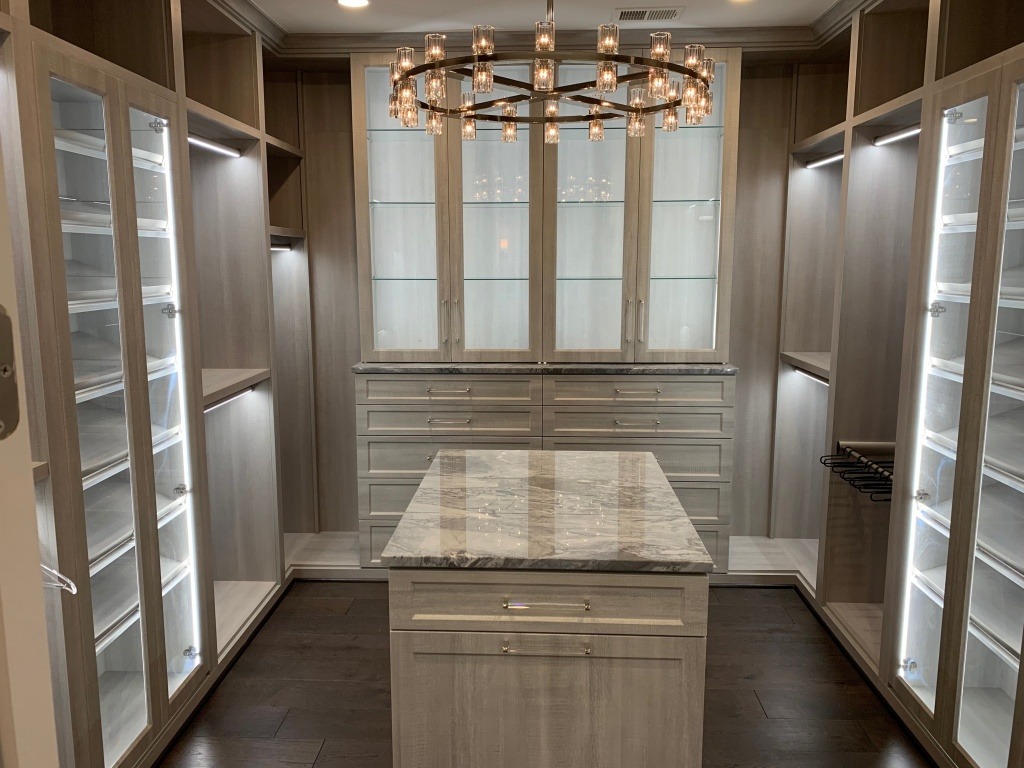 The Pragmatic
The right mix of shelving, drawers, and hanging space
Outlets for charging digital devices or powering a clothing steamer or iron
Glass or acrylic fronted doors and drawers to keep things visible
A laundry cabinet or hamper
Ergonomic accessibility: It's smart to use all available space but plan to avoid crouching or straining with wheeled storage for the bottom-most containers and a sturdy step stool for high shelves
Organization that works for your lifestyle – arranging clothing by type works for some people, but you may prefer separating clothing seasonally and/or functionally, such as business clothes vs. casual and athletic wear
For kids closets, provide built-in flexibility with easily removable or reconfigurable rods and shelves that accommodate larger clothes and gear as they grow
About Gulick Group, Inc.: Established in 1987, Reston-based Gulick Group has developed communities throughout Fairfax and Loudoun Counties, including One Cameron Place and Newport Shores in Reston, The Reserve in McLean, Autumn Wood, Grovemont, and the three Riverbend Communities in Great Falls, Red Cedar West in Leesburg, and Wild Meadow in Ashburn.