Fresh Ideas for the Holidays and Beyond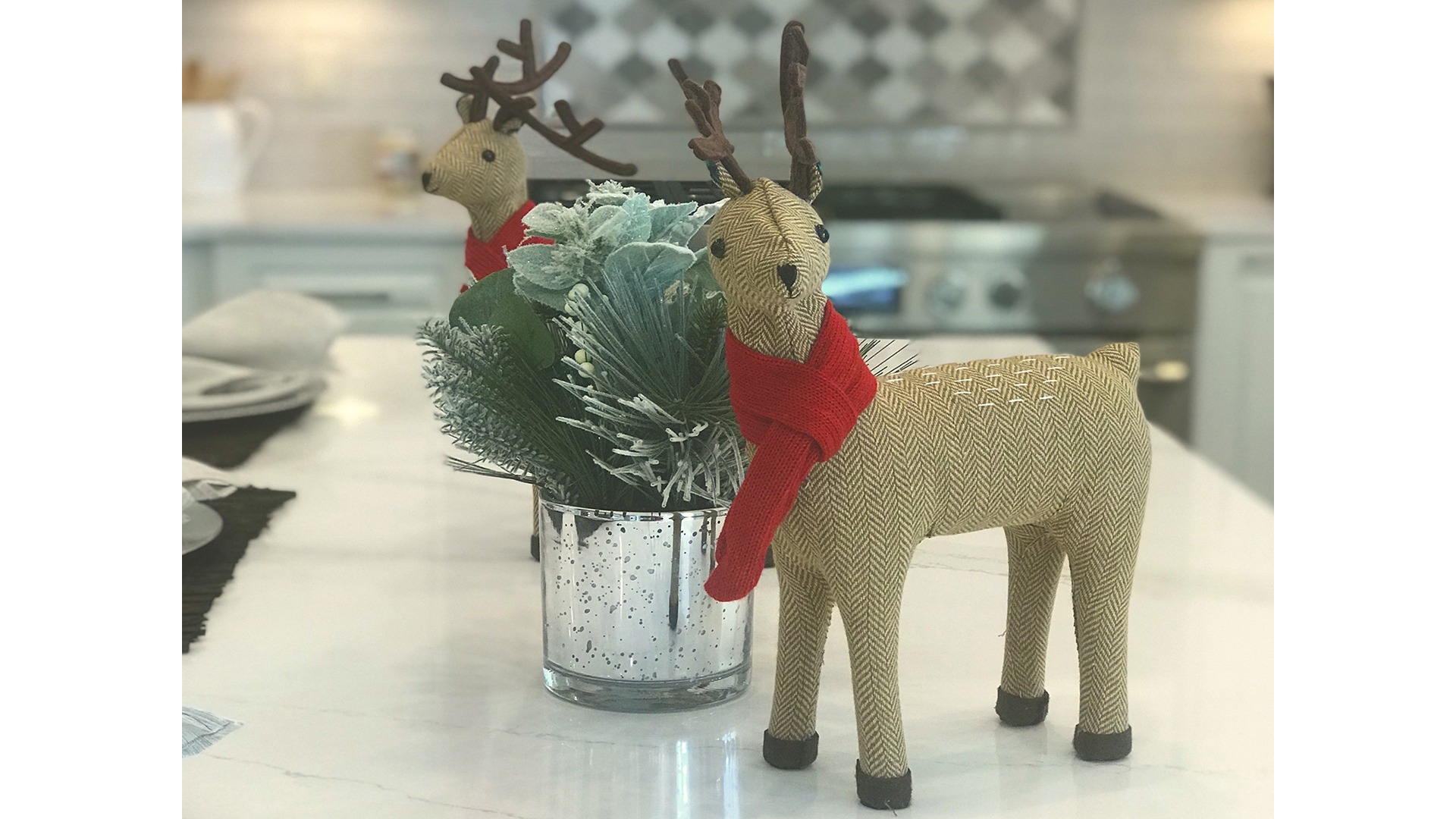 As we enter November, the holidays—and winter—are fast approaching. This year, many families may need an extra dash of creativity as holiday travel is curtailed, and winter weather puts a chill on outdoor activities that have been a respite from too much home time indoors. Fortunately, it's a great time of year for easy home-refresh projects, and an opportunity to spice up family holiday traditions with new activities and décor.
If you can't have a literal change of scenery over the holidays, there are a lot of simple and relatively inexpensive ways to brighten your home. Interior painting is one of the easiest and least expensive ways to significantly change the appearance and mood of a room. It's also a great fall/winter project, since paint dries better when the humidity is lower. There are many low- or no-VOC (volatile organic compound) paint options, reducing the need for ventilation.
Changing out or adding to your lighting is another great seasonal project. Replacing a dated fixture or adding accent lighting can have big impact. A mini-makeover can also elevate a room's style without a major investment. For example, updating the backsplash or countertops, adding new cabinet hardware, and/or replacing the faucet can go a long way toward bringing a tired kitchen up to date.
With seasonal sales, winter can be a very smart time to plan for more major renovations. You can purchase and store items like plumbing and lighting fixtures, appliances, and even flooring and other supplies that go on sale. Just be sure that you have a design plan for major renovations, so all your purchases fit literally and stylistically with your new design.
A fresh take on the holidays can also be relatively painless… as simple as adding a holiday focal wall with strippable wallpaper or choosing a new holiday accent color to complement and enliven your existing decorations. Of course, you can also go all out to bedeck your home, as one Gulick homeowner did—earning themselves a feature in Southern Home.
You can bring your loved ones closer (live or virtually, as the case may be) by organizing a Zoom meeting to share gift-opening or enlisting family members to vote on (and prepare) new variations on your favorite holiday feast. You can introduce new board games at home or play virtual versions of favorites with faraway loved ones to kick off a new holiday tradition.
Finding new ways to share with others can also lift the spirits – whether it's donating to a good cause on behalf of a friend or family member, volunteering to deliver a few meals for those in need, or doubling down on a personal donation to your favorite charity. In a year of challenges for so many people across the country, that's a way to bring warmth and light to your holidays that never gets old.
About Gulick Group, Inc.: Established in 1987, Reston-based Gulick Group has developed communities throughout Fairfax and Loudoun Counties, including One Cameron Place and Newport Shores in Reston, The Reserve in McLean, Autumn Wood, Grovemont, and the three Riverbend Communities in Great Falls, Red Cedar West in Leesburg, and Wild Meadow in Ashburn.