Large Format Tile: Plan Early for Ideal Installation and Lasting Beauty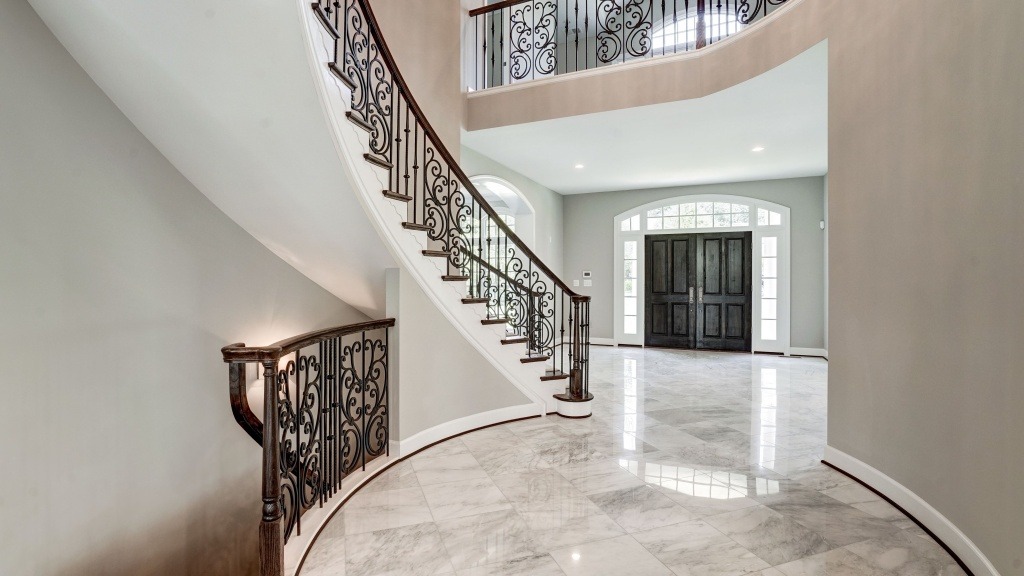 Large ceramic, porcelain, and stone tiles (18" or larger on a side) are increasingly popular for baths, foyers, and kitchens. With fewer grout lines, they are dramatic and can visually enlarge a space.
Large format tile requires special handling because larger tiles are vulnerable to cracking if there is any flexing or torsion of the floor. Natural stone tiles (i.e. marble) are typically thicker as well; if the surrounding floors are hardwood or another thinner flooring material, your builder may have to build up to thicken the decking/underlayment to avoid awkward transitions.
Safety and maintenance are also considerations for large format tile. The grouted gaps between tiles serve a second purpose; to create more opportunity to grip the floor… particularly in areas where water may be present. If you plan to install a glassy natural stone or large format tile in a bathroom or foyer, it could grow quite slippery when wet, so you may consider a rug or a matte tile for better traction. Further, in high traffic areas, glossy tiles can become scuffed or scratched, and may need to be buffed regularly to retain the desired look.
Inform your builder early in the design process if you want large format tile, to accommodate structural and underlayment adjustments. Also, make sure the installers have the specialized skills required. At Gulick, we regularly use large tiles in our foyers, and baths and mudrooms, and with proper planning, our craftsmen have experience and expertise to ensure beautiful results.
About Gulick Group, Inc.: Established in 1987, Reston-based Gulick Group has developed communities throughout Fairfax and Loudoun Counties, including One Cameron Place and Newport Shores in Reston, The Reserve in McLean, Autumn Wood, Grovemont, and the three Riverbend Communities in Great Falls, Red Cedar West in Leesburg, and Wild Meadow in Ashburn.