LIFE | STYLE September 2020
The Summer housing market has been very active locally and nationally despite COVID-19. Homes are selling quickly and there is very little standing inventory. We just sold our last house at Summer Creek and have already sold the first two inventory homes we began at Park Grove.
Kids are back in school, and many of them are distance learning. The prevalence of working and studying from home since the pandemic arrived has changed, at least in the near term, the ways people think of and use many rooms in their houses. It is our belief that those changes in behavior, combined with unprecedented low interest rates, are driving the sales boom in housing.
In this issue we tackle "multi-use" living areas, which are increasingly necessary and relevant in today's environment.
Be well!

Announcements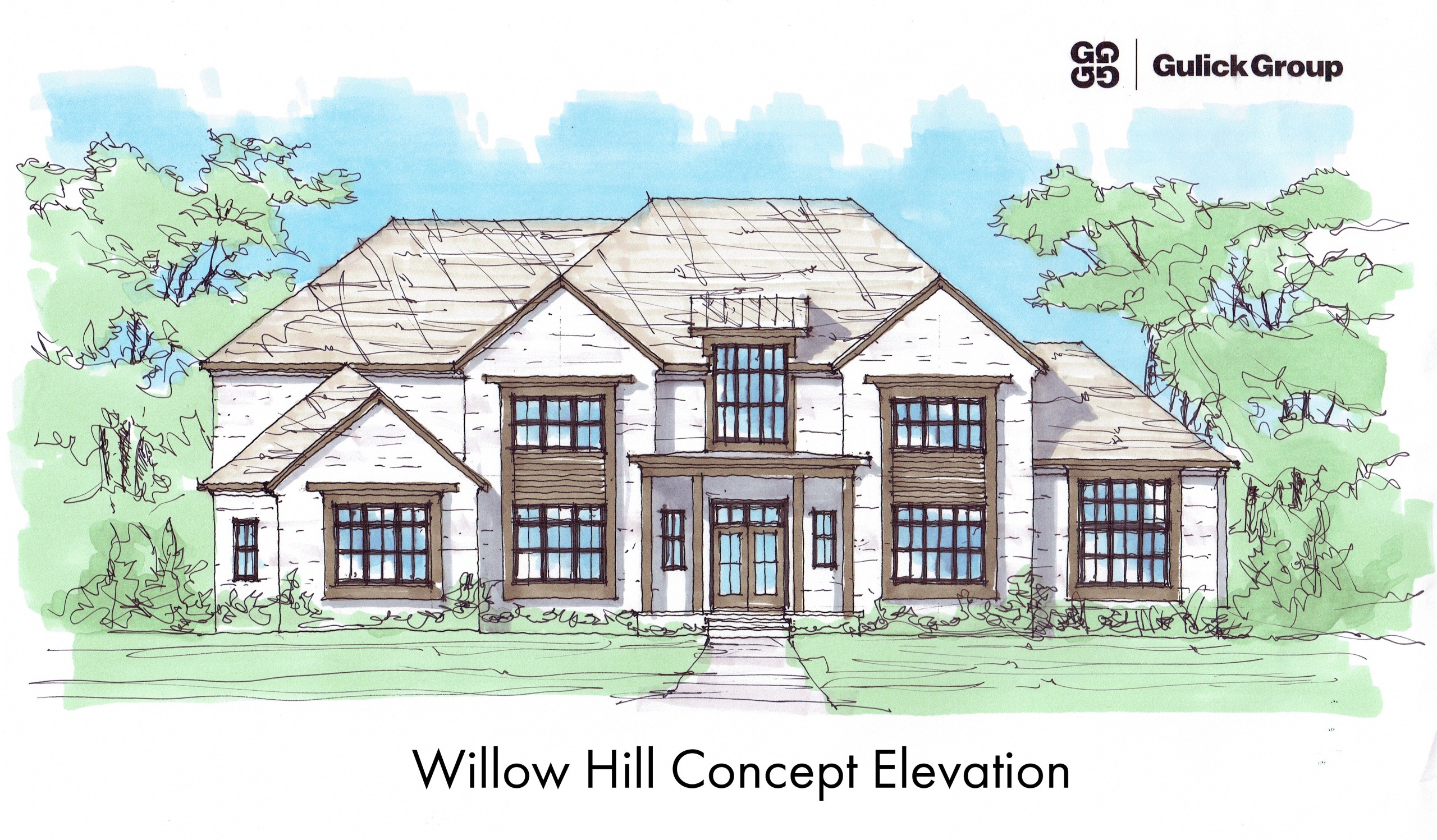 As promised in our last issue, we're offering a sneak peek at Willow Hill, our new seven-home community of two-acre homesites in Vienna. The community, which is located off Hunter Station Road, is an elusive luxury; a peaceful community amidst the bustle of Northern Virginia. It's convenient to Reston, downtown Vienna, and Tyson's… Just a few minutes' drive to everything but set apart from it all. Development will begin this Fall and we anticipate the first homes will be delivered late next year. We are revising existing products and adding a few new ones for the community; below is our first "concept" elevation for the look at Willow Hill. These homes will be clean and contemporary but still retain the richness, gravitas, and street presence warranted by the two-acre homesites at Willow Hill.
If you are interested in Willow Hill, please email Todd Shea or click here to join our Priority Waiting List. The List will have first access to details, pricing and lot selection at Willow Hill during the presales period before we open to the general public. The last home at Summer Creek in Great Falls just went under contract, but it is furnished and available to tour for another month or so, so please come visit us there to learn more about Willow Hill and our offerings there.
We have now sold three of the eight homes at Park Grove during our presales period. We expect our Parkline 80 model home to open early next year. Contact Julie Zelaska or visit ParkGroveInMclean.com for details.
Lastly, we are working out final product concepts and site design on our newest community… in Falls Church! We'll post details in future issues of Life | Style in the coming months of 2020.

Trending Home Styles
Multi-Use Living Areas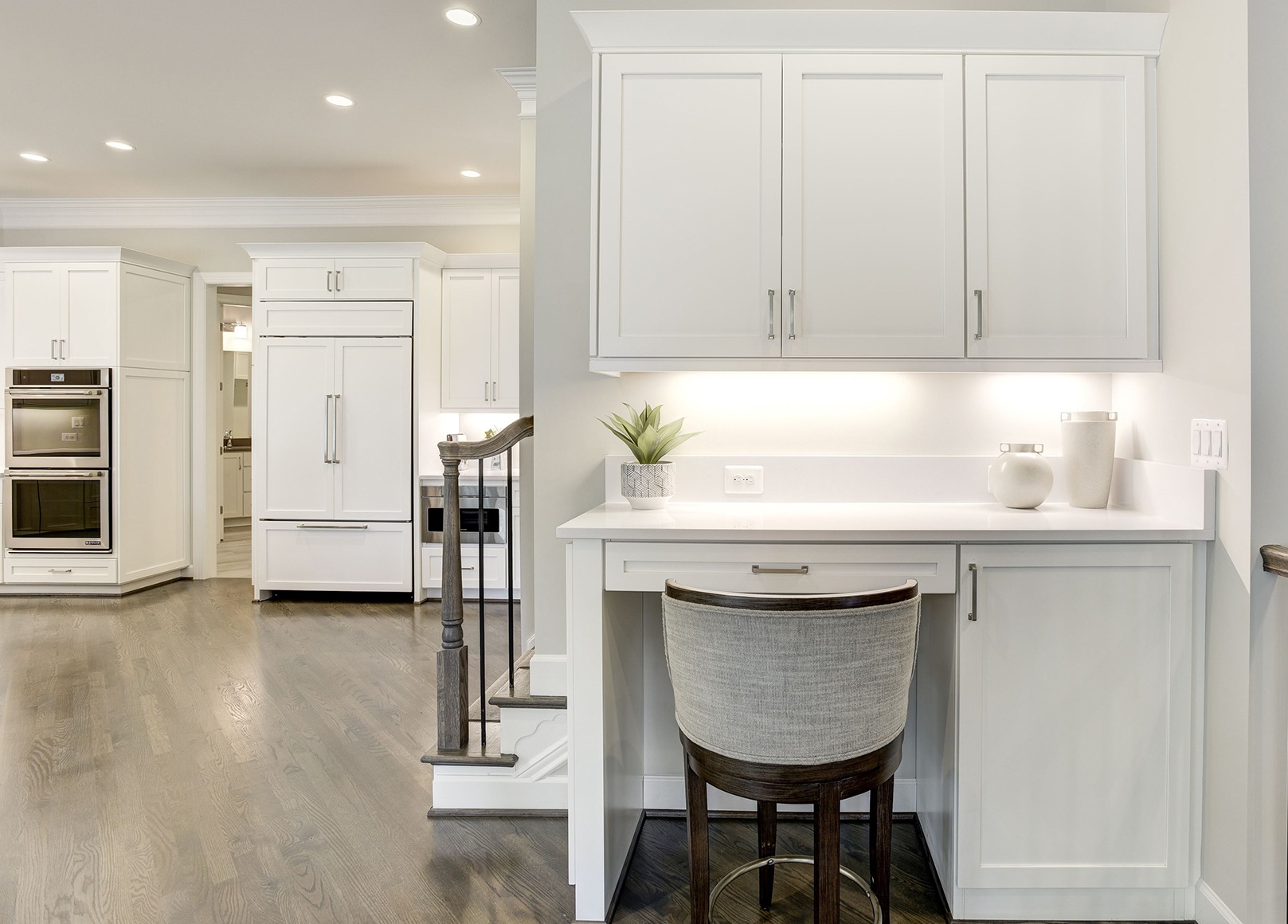 Over the past few months, work, school, and recreation have shifted back to our homes, reminding us just how varied our needs and activities are. Thinking through the many functions your home supports is a smart way to approach planning and outfitting multi-use living areas—whether you're buying a new home, remodeling, refurnishing, or adjusting to changing family needs…

The Difference Is In The Details
Heating

Whether you're building or buying a new home or considering heating upgrades, there are three primary factors: your energy source, how heat is generated/distributed, and how well your home retains heat…

Join Us on Social
Gulick's online and social media communities are a great way to keep up with what's happening in all our real-world communities. Stay in touch and get the latest news by following us on Facebook, Houzz and Twitter. We just started an Instagram feed, too, so you can see more of us there!


LIFE|STYLE, is a monthly newsletter created to provide Gulick Group clients, realtors, and prospective purchasers with useful information, explore new and emerging style trends and preview Gulick Group's newest offerings and home designs. LIFE|STYLE is a digital newsletter in the spirit of "Details", our popular printed piece from the days of postal-only communication.
If at any point in the future you're getting too much email or would prefer not to receive the monthly LIFE|STYLE newsletter from Gulick Group, you can unsubscribe through the option in the footer of the newsletter or contact us. We work diligently to keep all of our digital communications useful, interesting, and relevant.
About Gulick Group, Inc.: Established in 1987, Reston-based Gulick Group has developed communities throughout Fairfax and Loudoun Counties, including One Cameron Place and Newport Shores in Reston, The Reserve in McLean, Autumn Wood, Grovemont, and the three Riverbend Communities in Great Falls, Red Cedar West in Leesburg, and Wild Meadow in Ashburn.