Navigating a New Home Build – Moving In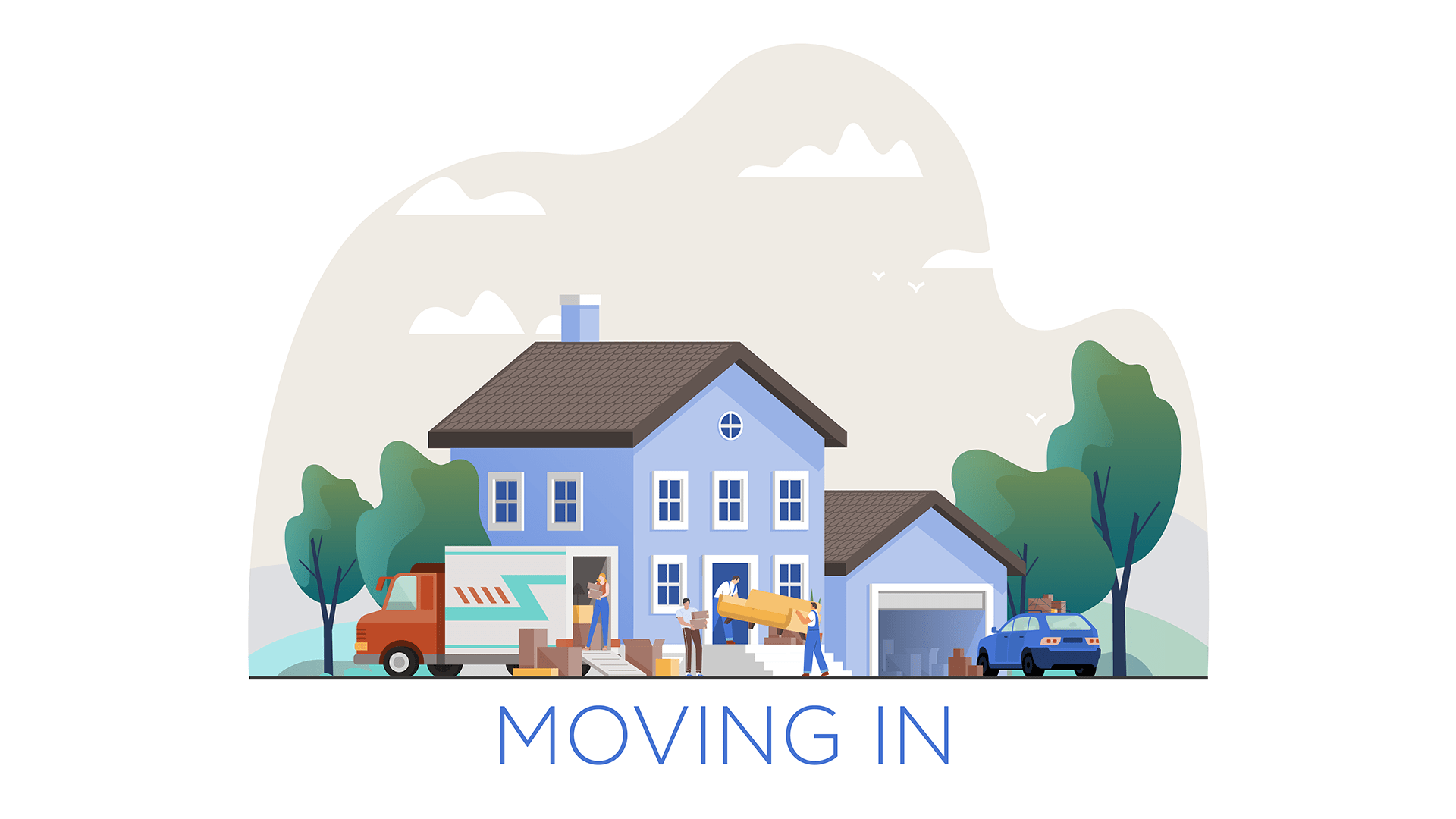 Move-in is an exciting (and often stressful!) process. After all the long months of planning, building, and waiting, getting into your new home can be life changing. As with every other phase of a new home build, being thoughtful and prepared helps prevent short-term frustration and set you up to get optimal and more immediate enjoyment from your new home.
Below are a few tips to ease the way:
Use a good professional local mover. Packing and moving take a lot of effort, and you assume liability for anything damaged if you do it yourself. There are many reputable companies, and a few creative scammers, so it's smart to ensure the company you choose is operating legally. You can find tips and an easy research tool on the Department of Transportation's "Protect Your Move"
Pre-move is an excellent time to purge, whether it's furnishings that don't work in the new space, outgrown toys and clothing, or anything you don't need or want. Start a few months in advance to reduce stress as the move-in date approaches.
Measure large furnishings and pre-check placement in your new home to ensure where the movers place them is indeed a workable location.
If possible, clear young children and pets out of your home during packing and moving days, as the commotion can upset them.
Enlist a few friends or relatives to help oversee the movers on both ends. Moving teams work fast, making it difficult for one or two people to answer questions, ensure boxes are properly marked, and direct placement in the new home.
Double check that your prior homeowners or renters policy gets cancelled; even if you're using the same company, they won't necessarily assume that coverage on the old residence should end when you move to a new location.
Keep the packet of product and warranty information you received during closing at hand to ensure you have all instructions you need and in case something doesn't seem to be working as it should.
Check through moved items carefully, and relatively quickly, after you move-in, to ensure that all your items were delivered and are undamaged.
If you have any questions or concerns about items covered under your builder's warranty, contact your service representative rather than the sales team. That individual understands all the ins and outs of the warranty and can resolve your problem most quickly.
Soon after you move, develop a maintenance plan for your new home to keep ahead of yearly spring and fall maintenance.
Begin developing a plan to personalize your home over time, such as adding landscaping and a sprinkler system, customizing paint colors in key rooms, or adding amenities such as built ins or new outdoor living features. Homeowners typically have the most energy for projects soon after they move. If you don't have a plan and a timeline, renovations are often placed on the backburner indefinitely.
Relax and enjoy your new home with family and friends – now and for years to come!
About Gulick Group, Inc.: Established in 1987, Reston-based Gulick Group has developed communities throughout Fairfax and Loudoun Counties, including One Cameron Place and Newport Shores in Reston, The Reserve in McLean, Autumn Wood, Grovemont, and the three Riverbend Communities in Great Falls, Red Cedar West in Leesburg, and Wild Meadow in Ashburn.