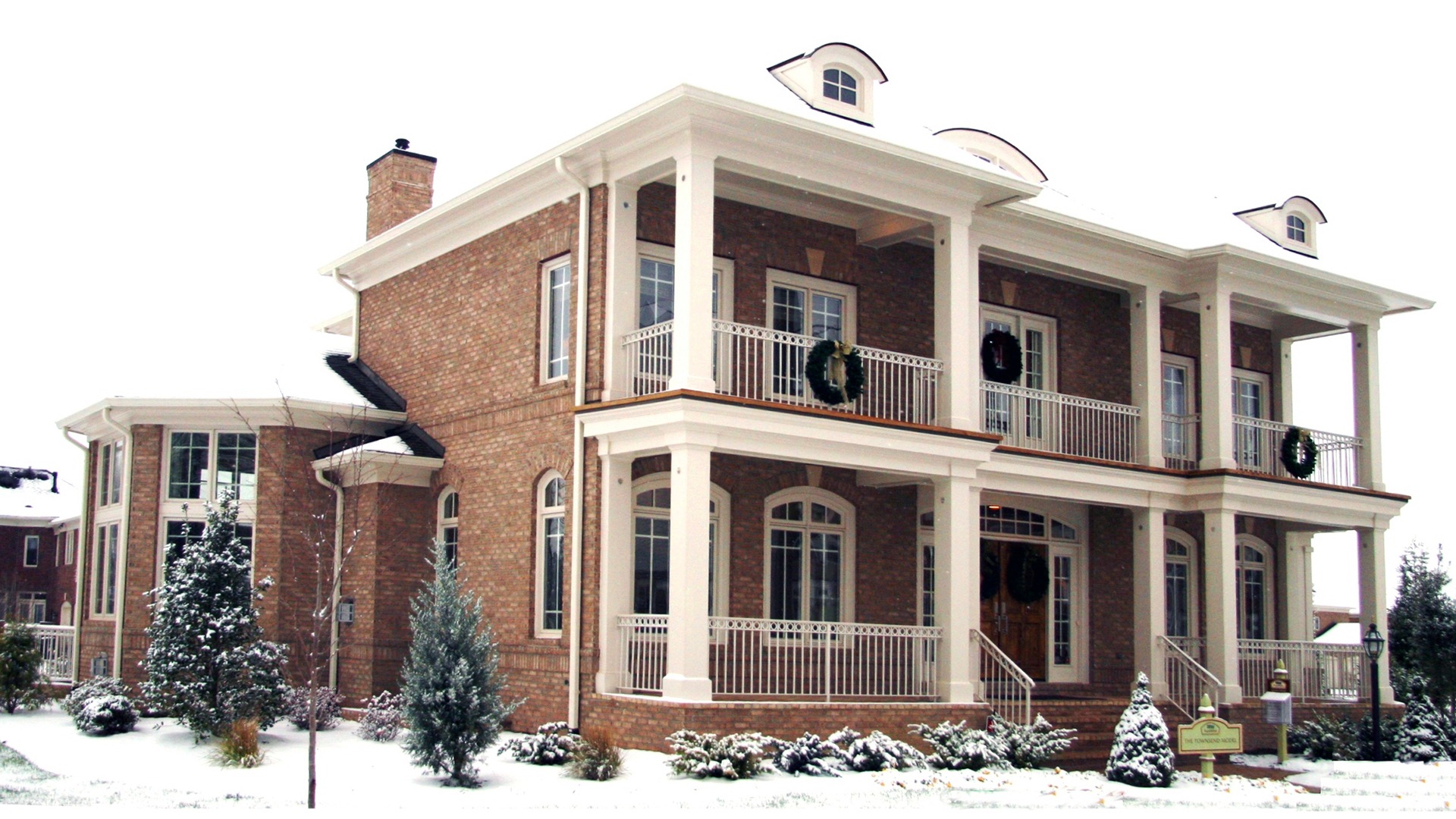 It may still feel like summer, but shorter days and dropping leaves prove that winter is just a cold snap away. Taking a few hours to winterize your home this Fall can help prevent costly damage this Winter.
Yard and Outdoor Living Spaces
Turn off any hose misters.
Shut off the water then drain exterior water spigots.
Winterize water features like bird baths, small ponds with shallow basins and small bubbling fountains. Remove any plants, clean the water feature and bottom of the pump vault. Drain water from all lines and remove the pump for the winter.
Have your pool winterized.
Cover vulnerable plants and bring in any potted plants that are cold-sensitive before temperatures dip below 45 degrees.
If storing your grill, remove the propane tank for outdoor storage, and clean the grill before bringing inside.
Bring in or securely cover deck or patio furniture, and secure umbrellas.
Clean and maintain lawn equipment (mowers, edgers, hedge trimmers, etc.) before storing.
Inspect and test your snow blower before the first snowfall.
Stock up on ice melt before the first freeze, choosing a product that won't damage cement or masonry walks or harm your pets.
Home Exterior
Clean gutters and downspouts of leaves and other debris before freezing temperatures – bursts can be expensive.
Inspect and re-caulk windows and doors – typically every 1-2 years. Caulk dries, pulls away from trim surfaces and lets in water that may cause extensive damage.
Get any required exterior painting done before it gets too cold.
Do any exterior maintenance before cold weather, such as pointing masonry, repainting trim, deck repair, or roof inspection and repair.
Get leaves away from foundation and window wells and check the grading around your home to make sure water runs away. If leaves pile against your home, any melting ice may send water go over the leaves and into your home.
Check that all of your downspouts and pipes leading away from your home are properly attached and draining properly.
Interior
Get heating system checked, change the baffles to heat settings, and replace the filter(s).
If you have a woodburning fireplace, have the flue, chimney, and fireplace inspected and cleaned.
Change ceiling fans to rotate clockwise, to push hot air along the ceiling toward the floor.
Check for drafts and install door sweeps or other draft guards, particularly for back or mudroom doors.
Consider installing some simple energy savers, such as a cover for the hot water heater or a new programmable thermostat.
Test smoke and CO2 detectors and replace batteries or upgrade your detectors.
About Gulick Group, Inc.: Established in 1987, Reston-based Gulick Group has developed communities throughout Fairfax and Loudoun Counties, including One Cameron Place and Newport Shores in Reston, The Reserve in McLean, Autumn Wood, Grovemont, and the three Riverbend Communities in Great Falls, Red Cedar West in Leesburg, and Wild Meadow in Ashburn.