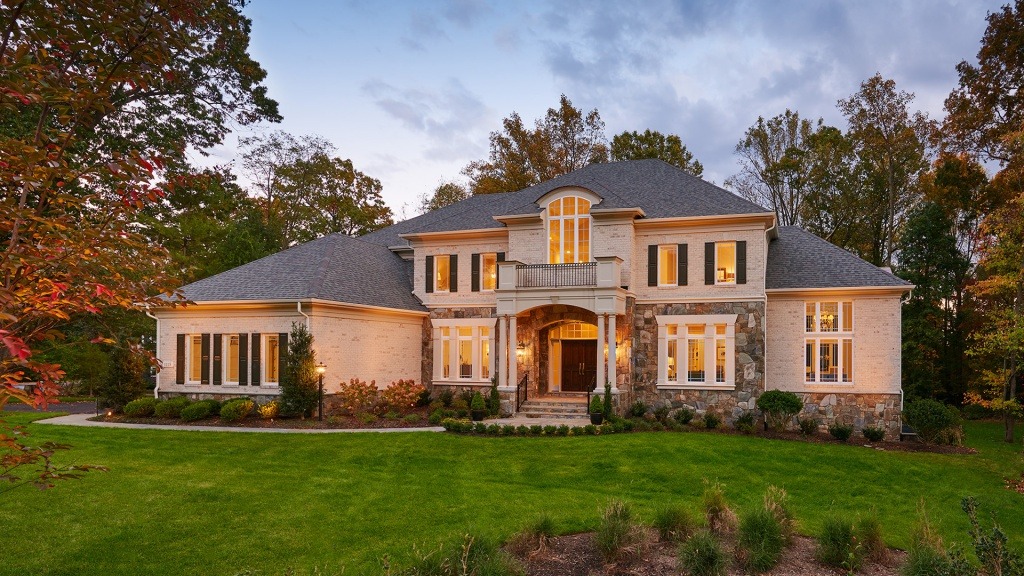 Much like interior lighting, the impact and importance of exterior lighting is often overlooked. There is obvious functional value for safety, security, and better use of outdoor living space… but also a wealth of design potential.
Entry Lighting: Front entry lighting should fuse form and function. The area needs good illumination, but it's a key opportunity to boost curb appeal by highlighting design elements. Many people focus on fixture style, whether wall-hung or overhead. They don't always consider scale along with design and finish. Many entry doors are oversized, and the distance from the street makes fixtures look less substantial. It's important to choose fixtures large enough to balance the door and other architectural features, and at the right height for good light coverage.
Security spotlights or floodlights used for backyard or garage doors can be harsh and misdirected, glaring into your home or detracting from outdoor living spaces. Choose light sources that are properly positioned and provide sufficient but soft lighting.
Pathfinding: Lights mounted on posts or in-ground lighting can illuminate a walkway, driveway, or path. Unlike accent lighting, path lighting should be fairly close together so there are no gaps between the pools of light.
You can use lighting to reveal features that could become tripping hazards, such as steps, raised beds or low walls, and to highlight safety railings and seating areas.
Different types of lighting can help define outdoor spaces; you can use different color or brightness levels for various areas, or project the lights in different directions to set off each zone.
Task Lighting: With the growing popularity of outdoor living spaces, it's smart to plan lighting for your family's preferred activities… from after-dark cooking, grilling, or bartending to shooting hoops or a volleyball or water polo game.
Accent Lighting: Just as with interior lighting, you can choose many lighting techniques to accentuate structural and landscape features.
Lighting can greatly enhance the impact of fountains, ponds, pools and spas. Water features may require more light than you anticipate, because illumination tends to dissipate in the water. Uplighting can emphasize the water surface and you can aim lights on falling water in a fountain or waterfall so the light catches the movement. You can use flashlights to test out placement of lighting to get the effect you like.
You can highlight trees, plants, sculptures, and garden structures by placing spotlights low and angling them up on the feature you want to emphasize. You can also silhouette a dramatic form with spotlights behind a structure or tree to backlight it. Or you can highlight a design element by aiming two or more lights at it, so the crossing beams reduce harsh shadows.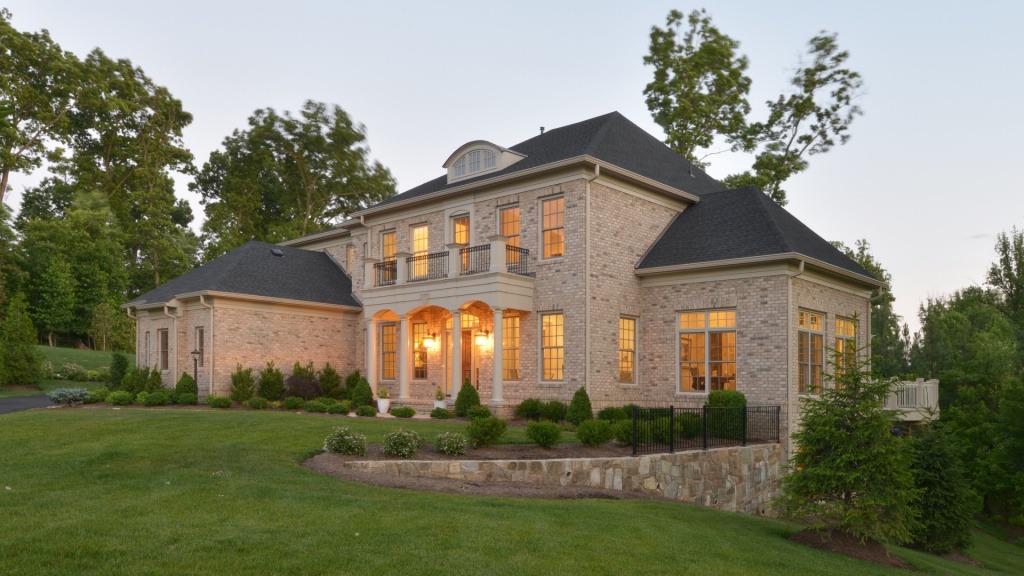 About Gulick Group, Inc.: Established in 1987, Reston-based Gulick Group has developed communities throughout Fairfax and Loudoun Counties, including One Cameron Place and Newport Shores in Reston, The Reserve in McLean, Autumn Wood, Grovemont, and the three Riverbend Communities in Great Falls, Red Cedar West in Leesburg, and Wild Meadow in Ashburn.