We hope you are all enjoying the summer with a good blend of sun, shade, and indoor activities. We have been working hard bringing our next two communities to market, so watch the announcements space below in the coming months to be among the first to learn specifics.

Trending Home Styles
Glass Walls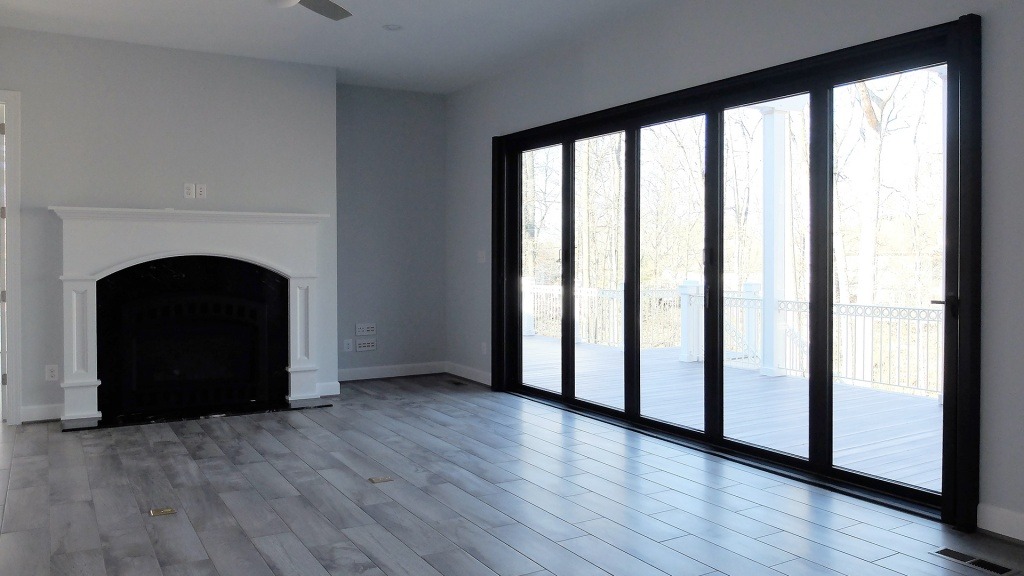 A glass wall is a gorgeous design feature that infuses a home with light and can open it up to a great view or prized outdoor living areas. Except in rare high-end custom homes, a glass wall is not literally a wall of glass; it's typically a wall set with large windows and/or oversized doors that open to the outdoors. If access and viewscape are the goals, there are several choices for functional, large glass doors, sometimes known as scenic doors, panoramic doors, or even moving glass wall systems.
Traditional Sliding Doors are like those commonly used for patio access. One door slides over the other, so only one side can be opened at a time. These are by far the most affordable, but can provide similar drama to the higher-end choices.
Stacking Sliding Doors have multiple panels to span an opening. They may gather in the middle or to one side, with several panels stacking over one another for a wider opening. They tend to be lower maintenance and more cost effective than accordion doors.

The Difference is in the Details
Outdoor Lighting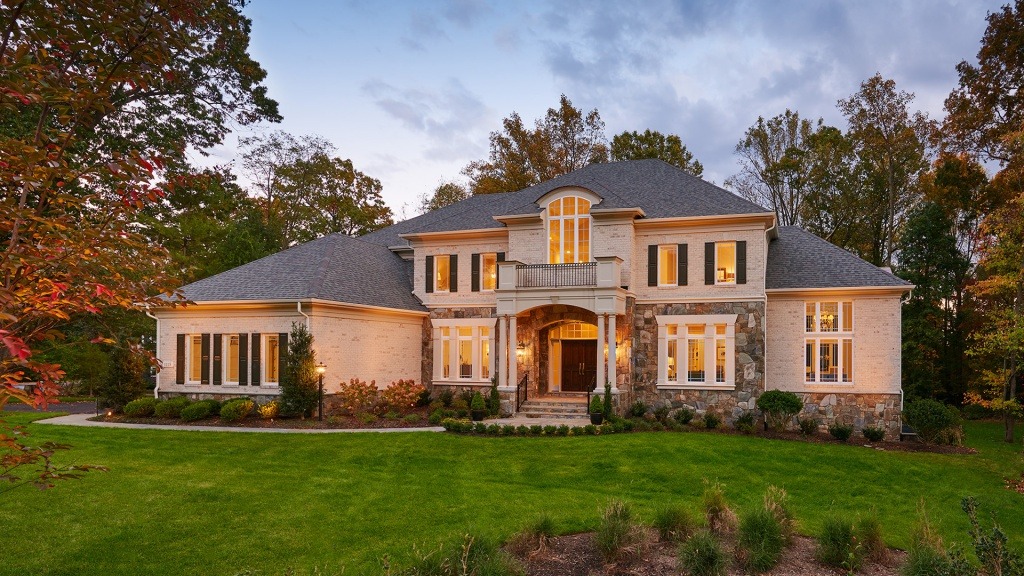 Much like interior lighting, the impact and importance of exterior lighting is often overlooked. There is obvious functional value for safety, security, and better use of outdoor living space… but also a wealth of design potential.
Entry Lighting
Front entry lighting should fuse form and function. The area needs good illumination, but it's a key opportunity to boost curb appeal by highlighting design elements. Many people focus on fixture style, whether wall-hung or overhead. They don't always consider scale along with design and finish. Many entry doors are oversized, and the distance from the street makes fixtures look less substantial. It's important to choose fixtures large enough to balance the door and other architectural features, and at the right height for good light coverage.
Security spotlights or floodlights used for backyard or garage doors can be harsh and misdirected, glaring into your home or detracting from outdoor living spaces. Choose light sources that are properly positioned and provide sufficient but soft lighting.
Pathfinding
Lights mounted on posts or in-ground lighting can illuminate a walkway, driveway, or path. Unlike accent lighting, path lighting should be fairly close together so there are no gaps between the pools of light.

Announcements
New Model in Great Falls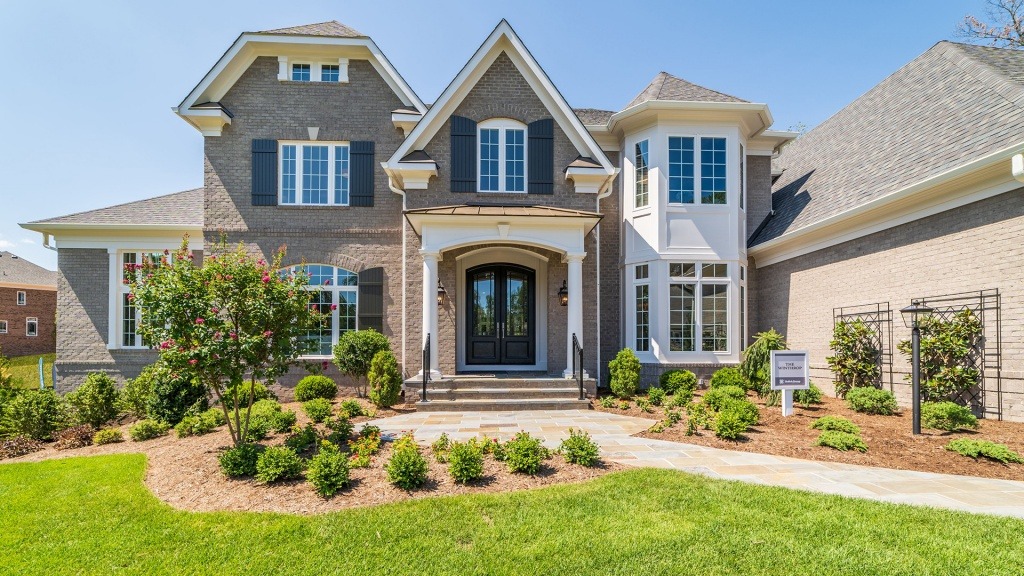 We've had a great, if a bit tumultuous month, at Gulick Group. Our model home at Summer Creek was such a standout that it sold days after the furniture was delivered and before we even opened to the public. We plan to move to an inventory home on Lot 8 next month, to sell the three homesites that remain. Don't miss your opportunity to live in this exceptional Great Falls community!
We did have a chance to photograph the current model, and do a 3D virtual tour. Check them out!

Join Us on Social
Gulick's online and social media communities are a great way to keep up with what's happening in all our real-world communities and homes. Stay in touch and get the latest news by following us on Facebook, Houzz and Twitter. We just started an Instagram feed, too, so you can see more of us there!


LIFE|STYLE, is a monthly newsletter created to provide Gulick Group clients, realtors, and prospective purchasers with useful information, explore new and emerging style trends and preview Gulick Group's newest offerings and home designs. LIFE|STYLE is a digital newsletter in the spirit of "Details", our popular printed piece from the days of postal-only communication.
If at any point in the future you're getting too much email or would prefer not to receive the monthly LIFE|STYLE newsletter from Gulick Group, you can unsubscribe through the option in the footer of the newsletter or contact us. We work diligently to keep all of our digital communications useful, interesting, and relevant.
About Gulick Group, Inc.: Established in 1987, Reston-based Gulick Group has developed communities throughout Fairfax and Loudoun Counties, including One Cameron Place and Newport Shores in Reston, The Reserve in McLean, Autumn Wood, Grovemont, and the three Riverbend Communities in Great Falls, Red Cedar West in Leesburg, and Wild Meadow in Ashburn.