Planning for Aging in Place
When building a new home, planning for potential accessibility needs and aging-in-place can save you from an untimely move later. There are many simple and cost-effective strategies to help a home provide added safety and access when needed.
Some homeowners weigh the value of a first-floor bedroom against the benefits of keeping all bedrooms upstairs and incorporating an elevator. A home with a single, main level owner's bedroom often has a higher cost per square foot because it has a bigger "footprint" and more roof compared to the finished space. But incorporating a first floor suite as well as an upper level owner's suite is increasingly popular as the number of multi-generational families grows. Many owners also like the convenience of one-floor living and the aging-in-place potential, making a multi-owner's suite home more easily saleable in the marketplace.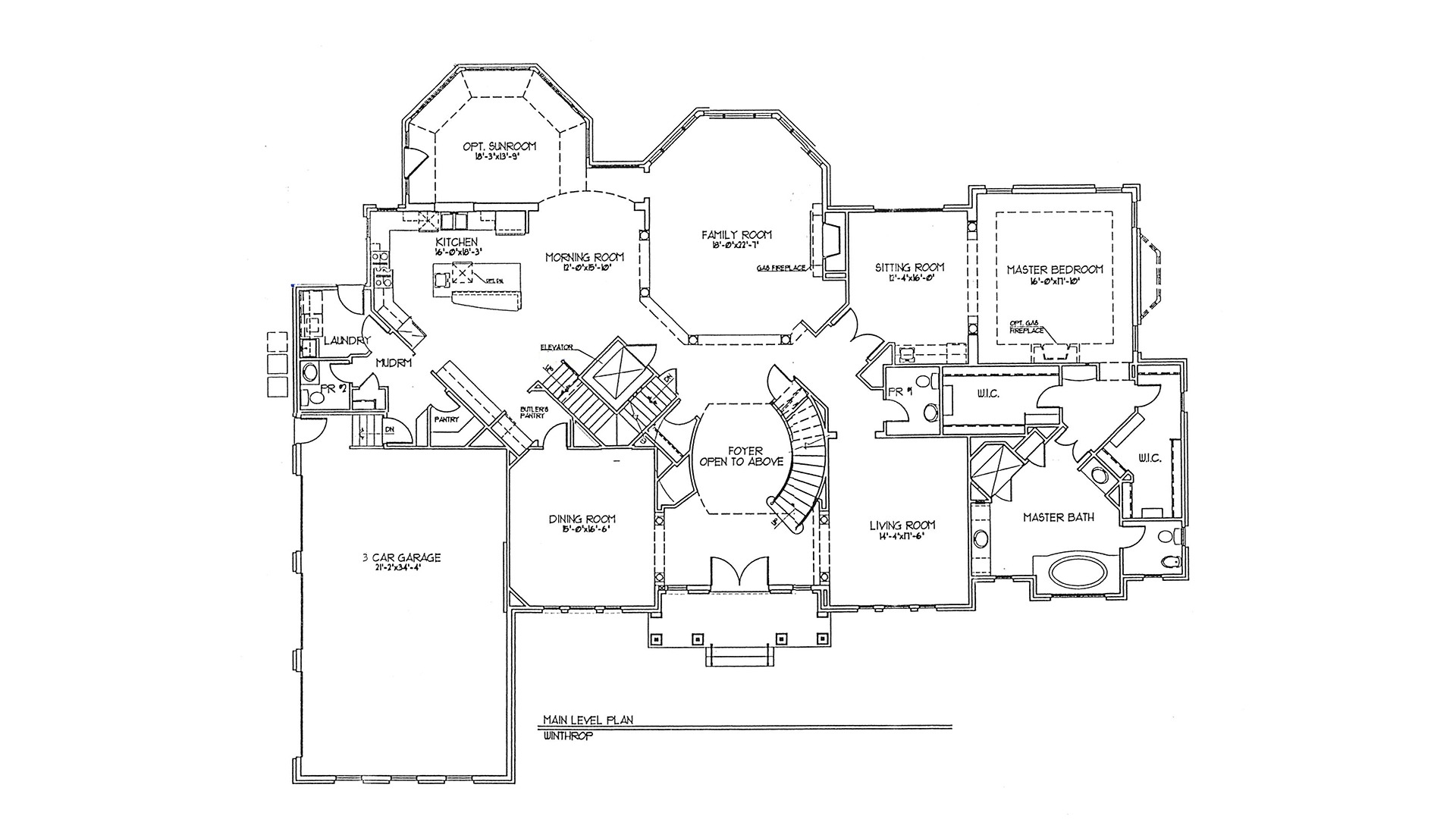 Adding a home elevator is useful for accessibility, but also to move pets, suitcases, furniture, and other heavy items up and down. We heard an anecdote last month about someone in COVID quarantine who lived in the basement and had their meals delivered by elevator. Once a family has had a home elevator, they rarely buy another home without one. It's very difficult and costly to retrofit an elevator into the central areas of an existing home, so some owners build a shaft (at a modest cost of $7,000 to $10,000) and use it for additional closet space until they install the elevator itself.
A secondary bedroom with a separate full bath on the main level also can work well for in-laws, a returning child, or a family member experiencing temporary immobility. Larger homes may also be adapted to support onsite caregivers, using a bonus space over a garage, a large den, or a rec room to create an efficiency apartment space that affords privacy.
Baths are another key area to think through. Installing a walk-in shower rather than a bath increases accessibility – particularly one without a threshold that presents a tripping hazard. A built-in shower bench and grab bars are useful and inexpensive additions.
For both baths and kitchens, touchless faucets are a great convenience. In the kitchen, removing or downsizing an island can provide room to maneuver with a walker or wheelchair. Bringing one countertop down to a seated level can provide a convenient spot for a laptop as well as an accessible work surface. Many families already install microwaves at a lower height to make them kid-friendly, and this approach can also provide access to a wheelchair user.
Throughout the home, ensuring good lighting, maintaining clear walkways, and removing area rugs are among the easiest ways to increase accessibility and safety for everyone.
About Gulick Group, Inc.: Established in 1987, Reston-based Gulick Group has developed communities throughout Fairfax and Loudoun Counties, including One Cameron Place and Newport Shores in Reston, The Reserve in McLean, Autumn Wood, Grovemont, and the three Riverbend Communities in Great Falls, Red Cedar West in Leesburg, and Wild Meadow in Ashburn.