Shedding Light on Windows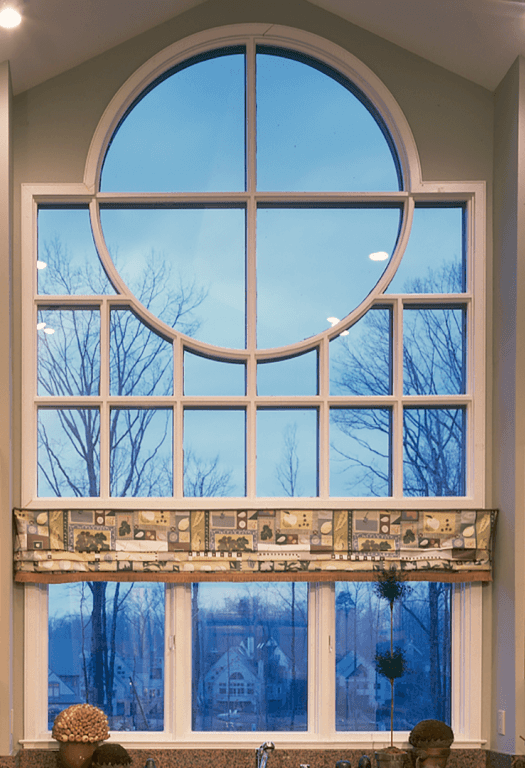 Windows come in a seemingly unlimited array of shapes, sizes, and finishes, and the vocabulary surrounding them can be confusing. The below is a list of the most common types of windows:
Double hung and single hung windows have two sections or sashes. For double hung windows, both sections can slide up or down to open and close the window. Single hung windows open only from the bottom, with the top section fixed in place.
A casement window is hinged on the side and swings in or out to open like a door..
Awning windows are hinged at the top and open outward to let in air from the left or right and the bottom.
Sliding windows glide along a track, opening like a sliding door.
A jalousie or louvered window was popular in mid-century homes for porches and sunrooms. Slats open like a venetian blind.
Stationary or fixed windows don't open and can include styles like picture windows, glass block windows, and curved eyebrow windows used to add light in a top floor space.
Bay or bow windows protrude out, providing more interior space. They often combine a stationary window in the center with a double-hung or casement window to either side.
Arched windows have rounded tops. Most don't open and are sometimes mounted above windows that open. Some open like a casement window. A central arched section with a narrow rectangular section on either side is a Palladian window.
A transom is a narrow window mounted above a door or window to let in more light; it may tilt out for ventilation or be stationary, and sometimes they are even used between rooms in the interior of a home.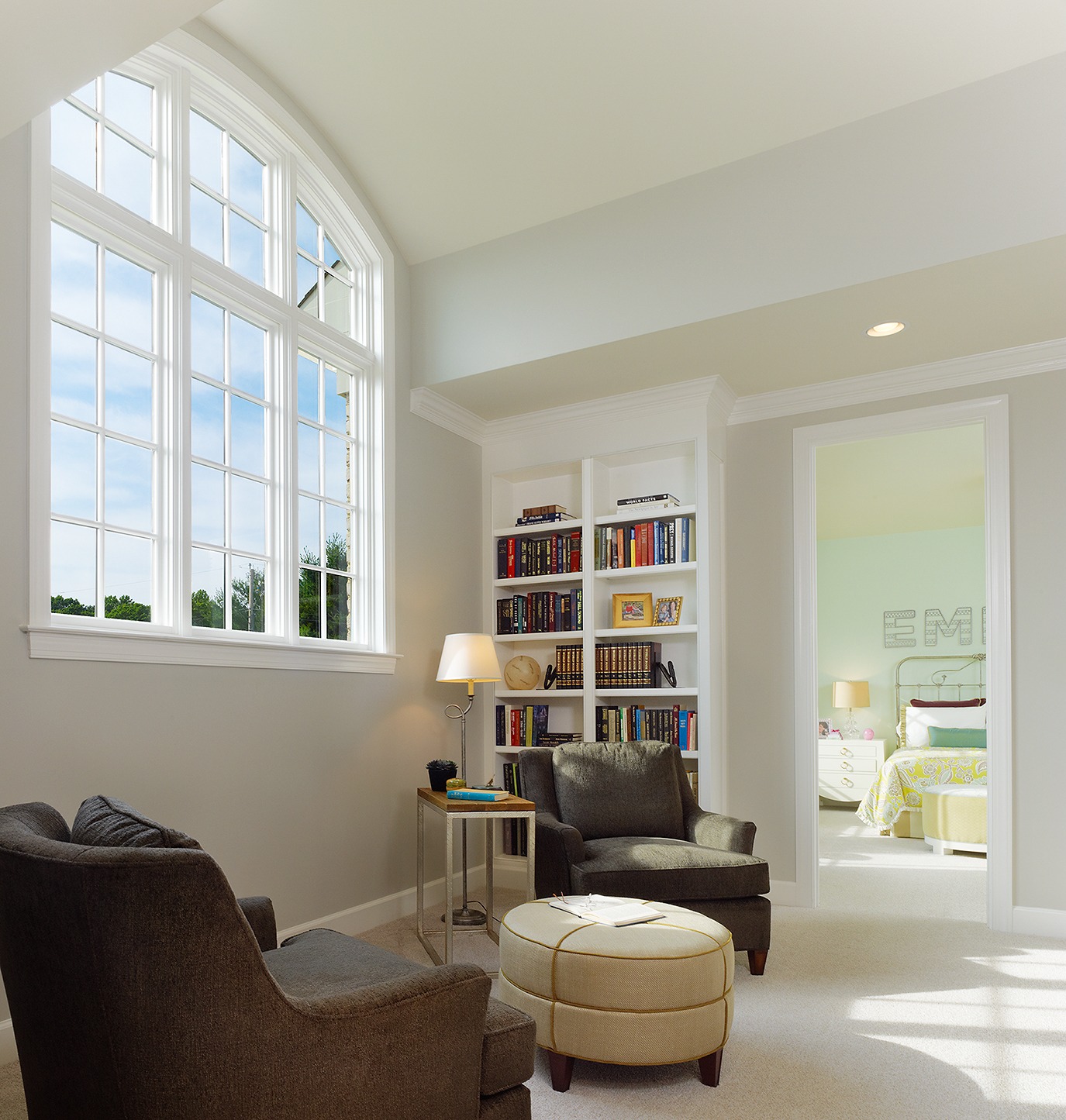 Grill and Frame Options
The strips that separate the panes of a window section are known as muntins mullions or grills. Typically, these days, a grill is decorative and overlays a single pane of glass on the outside or inside, or between the panes.
Frame options include:
Vinyl: High-quality vinyl is a good insulator, and vinyl frames are typically the most affordable. They have become increasingly popular, as they resist warping and decay and don't requiring regular painting. They are available in various colors, but you can't easily change or restore the color later, as paint often won't adhere properly.
Fiberglass: Windows made from fiberglass are stronger and more rigid than vinyl or wood and do not warp. Fiberglass finishes can simulate wood and can be painted. Most fiberglass windows produced now are a composite of fiberglass and polyester resins. These windows are typically less expense than wood but more costly than vinyl.
Composite: These frames are created using two or more materials, such as wood particles and resin. They resist decay, corrosion and warping and are energy efficient, but their durability and composition varies by manufacturer. Some composites may be paintable, but others are not.
Wood: Once the hallmark of a quality home, wood windows can be painted or stained in any color and are energy efficient. They have a classic, "chunky" look that is appealing. Well-maintained wood windows can last decades, but they are expensive and susceptible to decay, insects, and warping without proper care.
Wood Clad: Clad windows provide the bulk and look of wood with less maintenance, as the exterior is covered with fiberglass, aluminum, or another material. There are many color options and owners can choose different colors for the interior and exterior of the frame. Wood clad windows are lower maintenance than wood windows, but on occasion the exterior cladding can separate over time, and the interior side requires painting or staining when the original finish wears.
Metal: These frames provide a stylish option for a thin frame with large glass surfaces. Aluminum is more affordable than fiberglass, wood, or wood clad windows, and comes in a variety of colors. It is low maintenance and durable but may not be energy efficient. Steel frames are extremely strong and durable and unlike wood, do not contract and expand in response to weather. Steel provides better insulation than aluminum, but is very expensive.
Choosing the Right Windows
For most homeowners, window choice is a blend of functional, design, and cost considerations. Many homeowners shy away wood because of the need for periodic painting and caulking to avoid leaks and decay. In reality, all windows need some maintenance, including re-caulking every year (or two), since even the best caulk dries, shrinks, and loses its flexibility over time, and eventually can let water in.
Work with your builder, contractor or architect to explore options that complement or elevate your home's style, meet your functional needs, and deliver great design and performance within your budget.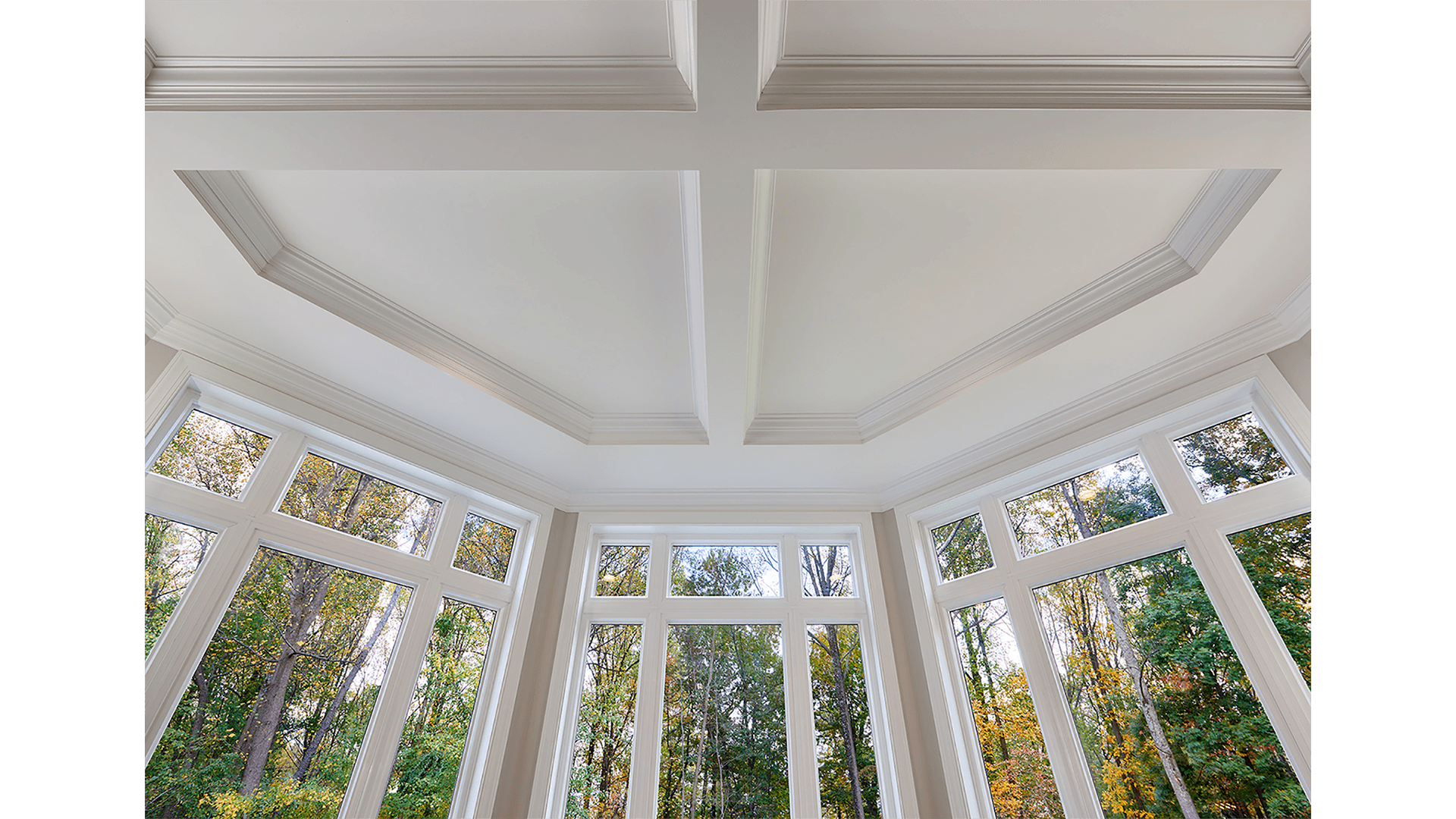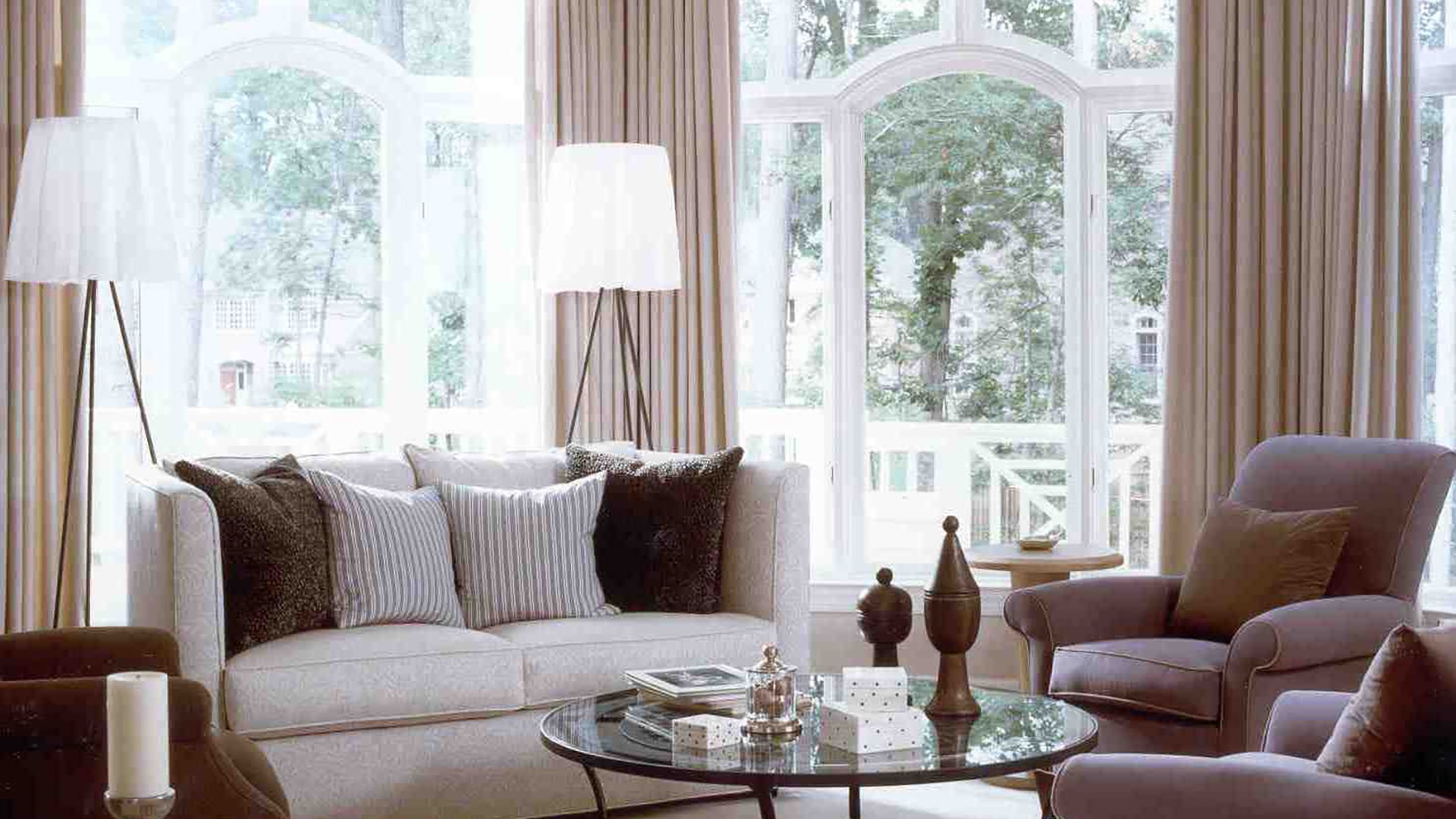 About Gulick Group, Inc.: Established in 1987, Reston-based Gulick Group has developed communities throughout Fairfax and Loudoun Counties, including One Cameron Place and Newport Shores in Reston, The Reserve in McLean, Autumn Wood, Grovemont, and the three Riverbend Communities in Great Falls, Red Cedar West in Leesburg, and Wild Meadow in Ashburn.