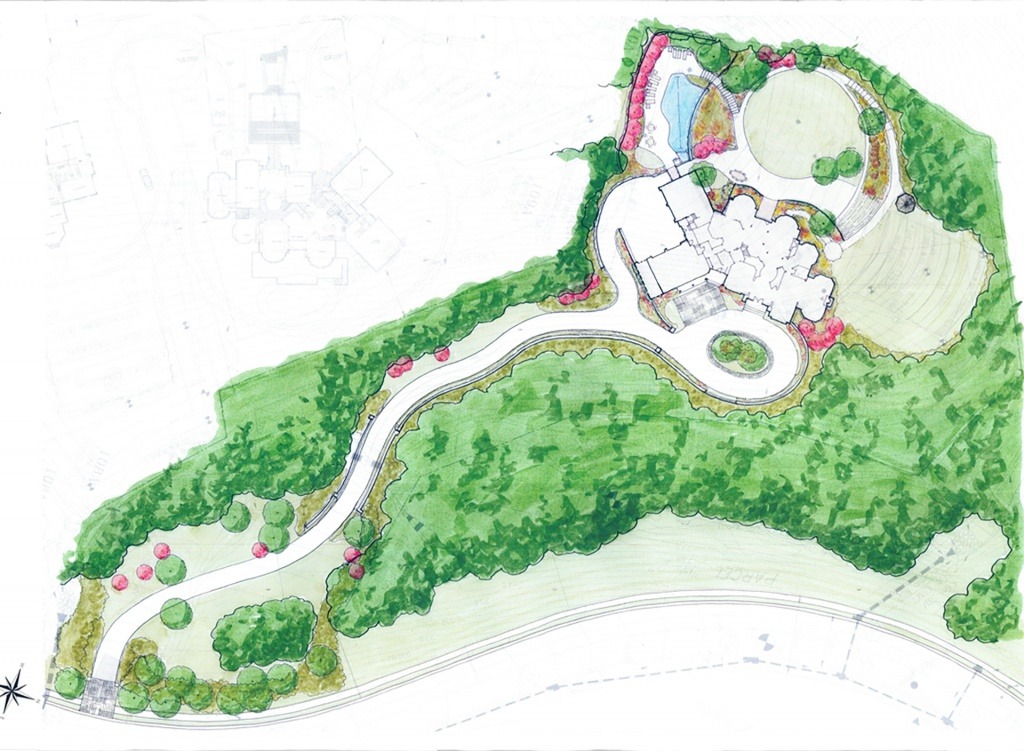 Where your house is placed on your homesite can have significant and permanent impact on the livability and comfort of your home. There are many considerations, but the biggest factors are often the size and shape of the lot and whether you're choosing a personalized portfolio home or a completely custom design. Your builder or architect can configure a portfolio home or design a custom plan to enhance the best features of your homesite and optimize any challenging elements.  Some of the most spectacular homes are customized to their environment, such as beach homes in which the bedrooms are placed on the main level and common areas, like family and dining rooms, are upstairs take advantage of the views.
Building codes require specific setbacks from the front, back, and side property lines to the home to create yard space.  This can limit both the size and placement of the house. A septic field or well must also be a certain distance from the house, further limiting the "building envelope" (the lot area in which you can place your home).  Shape can also pose constraints; for example, a deep but narrow lot may not accommodate a wide home design or a side-load garage.
Most houses face the street, but you might choose another orientation based on the topography of the lot and your family's preference for sun exposure. While many builders level a tract for development, Gulick Group believes that the natural topography makes communities more beautiful. We try to retain the existing roll of the land, as well as trees, rocks and other natural features that make a community distinctive and dramatic wherever possible. This approach also helps limit water problems that result when grading or other changes disrupt established drainage.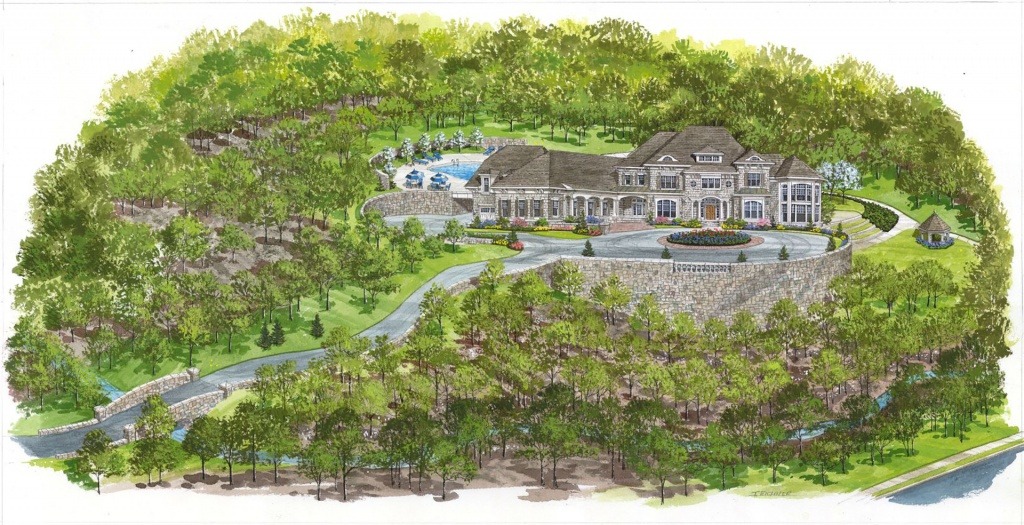 You can take advantage of a lot's natural slope to position the garage on the higher portion of a homesite, which helps to create a "walk-out" condition in the rear of the home and let natural light into the lower level.  If you choose a very "slopey" home site, it may require a significant investment in retaining walls to make space for your pool, patio, or other outdoor living space.
Sun exposure is an important factor for many homeowners, particularly if they want a pool or are avid gardeners. Many houses are sited facing North, allowing natural sunlight into the most lived in rooms typically found in the rear of homes…  the family room, kitchen, sunroom, and owner's bedroom. Window placement and roof overhangs can improve energy efficiency and home comfort, ensuring that windows get optimal winter sun and summer shade.
Views and privacy are also important considerations, and cultural and religious traditions may dictate a preferred home orientation.
If you have specific needs or desires for siting your home, talk to your builder early to ensure that the home design of your choice is well matched to the lot you're considering. It's important to plan ahead for amenities and structures that you may add later. Coordinate to ensure that there's ample room and no restrictions on adding outdoor spaces such a potting shed, pool cabana, or gazebo.
About Gulick Group, Inc.: Established in 1987, Reston-based Gulick Group has developed communities throughout Fairfax and Loudoun Counties, including One Cameron Place and Newport Shores in Reston, The Reserve in McLean, Autumn Wood, Grovemont, and the three Riverbend Communities in Great Falls, Red Cedar West in Leesburg, and Wild Meadow in Ashburn.