COVID-driven changes to how we live have inspired a lot of emerging trends and innovations. For example, while outdoor living spaces have been growing in popularity for quite a while, they are even more important to families now, providing alternative environments for recreation, dining, and even just a calming interlude with nature. Flexible living spaces indoors are more important than ever, leading some to describe a trend for so-called "broken concept" space: open concept areas segregated by freestanding furniture, room dividers or plants into separate zones or niches for different functions, which can be re-arranged as needs change or boredom sets in.
Ease of cleaning and sanitation now drive some interior selections. For example, at a time when you might expect more use of carpeting to make rooms feel cozy, warm and safe, hardwood remains the number one choice, followed by tile and new vinyl sheet surfaces—in part because they are smooth and easy to clean. There also seems to be growing interest in décor that evokes Tuscan or Sonoma influences in spa-like areas of the home. Warm tile and terracotta are examples that are less high-style but create a sense of comfort, ease and relaxation.
Home cooking has grown exponentially in popularity and sophistication, driving more high-end appliances like steam convection ovens. Steam ovens work particularly well for delicate foods like fish. They cook foods faster than a traditional oven without drying a dish out, provide even heat for nutrient and color retention, and can cook several dishes simultaneously without co-mingling flavors.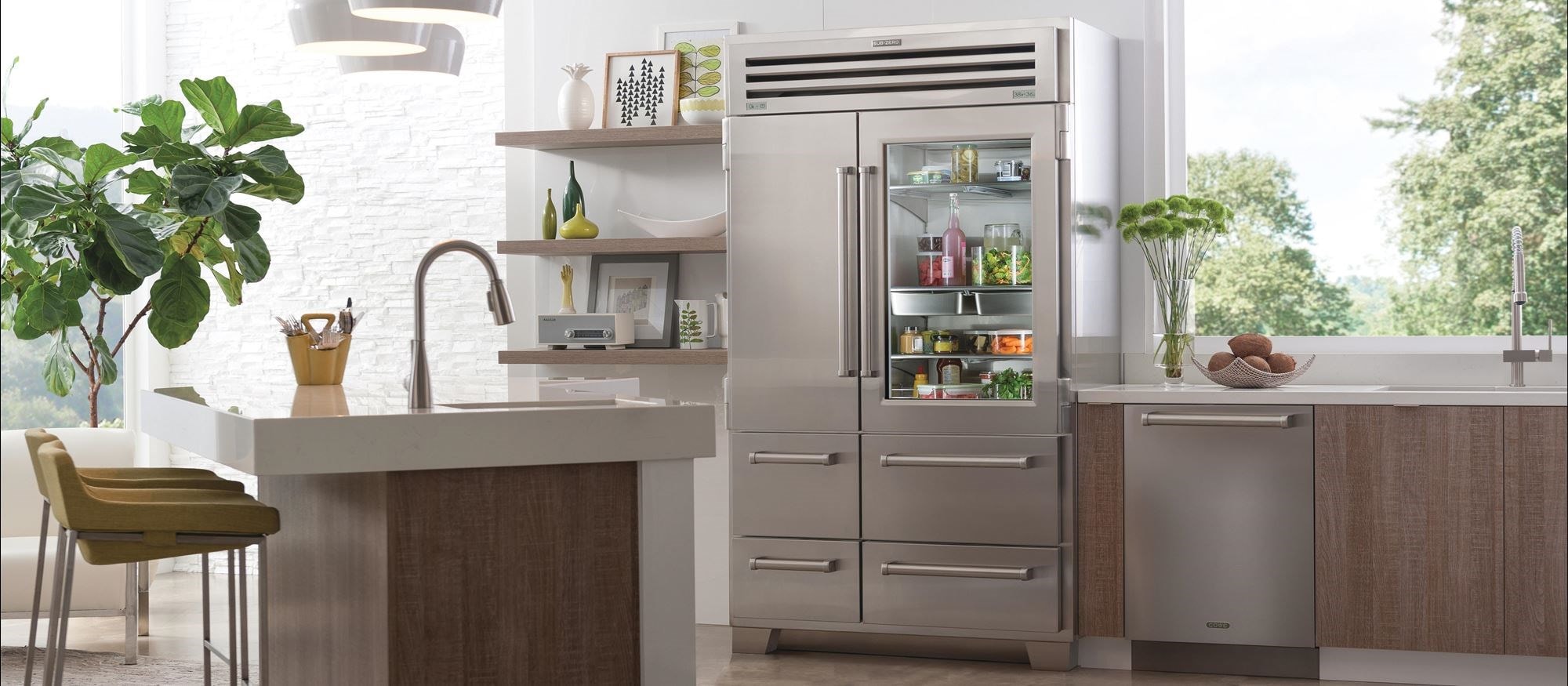 Some smart kitchen technology is becoming more practical, such as refrigerators with glass door panels that let you knock to view the contents without opening the door repeatedly. Several manufacturers offer models that send remote alerts if a door is left ajar. Refrigerators are also featuring higher-quality icemakers, such as a Bosch model that can produce up to 12 pounds daily, and an LG option that creates slow-melting spherical ice for undiluted beverages. Several manufacturers offer air filtering that remove ethylene and other gases to keep food fresher longer and eliminate odors.
Bath trends include increasing use of bidets, self-cleaning toilets and hands-free fixtures. Floating cabinets provide a clean and elegant look. While medicine cabinets have traditionally been anything but stylish, luxury designs from Robern and others offer clean lines with space-saving and convenient features such as sliding doors, built-in lighting, and interior mirrors that make grooming and makeup application easier.
The overall good news for 2021: whatever your amenity wish list, there are many great products to enhance both the style and function of your home.
About Gulick Group, Inc.: Established in 1987, Reston-based Gulick Group has developed communities throughout Fairfax and Loudoun Counties, including One Cameron Place and Newport Shores in Reston, The Reserve in McLean, Autumn Wood, Grovemont, and the three Riverbend Communities in Great Falls, Red Cedar West in Leesburg, and Wild Meadow in Ashburn.