Exterior Color Palettes and Beautiful Communities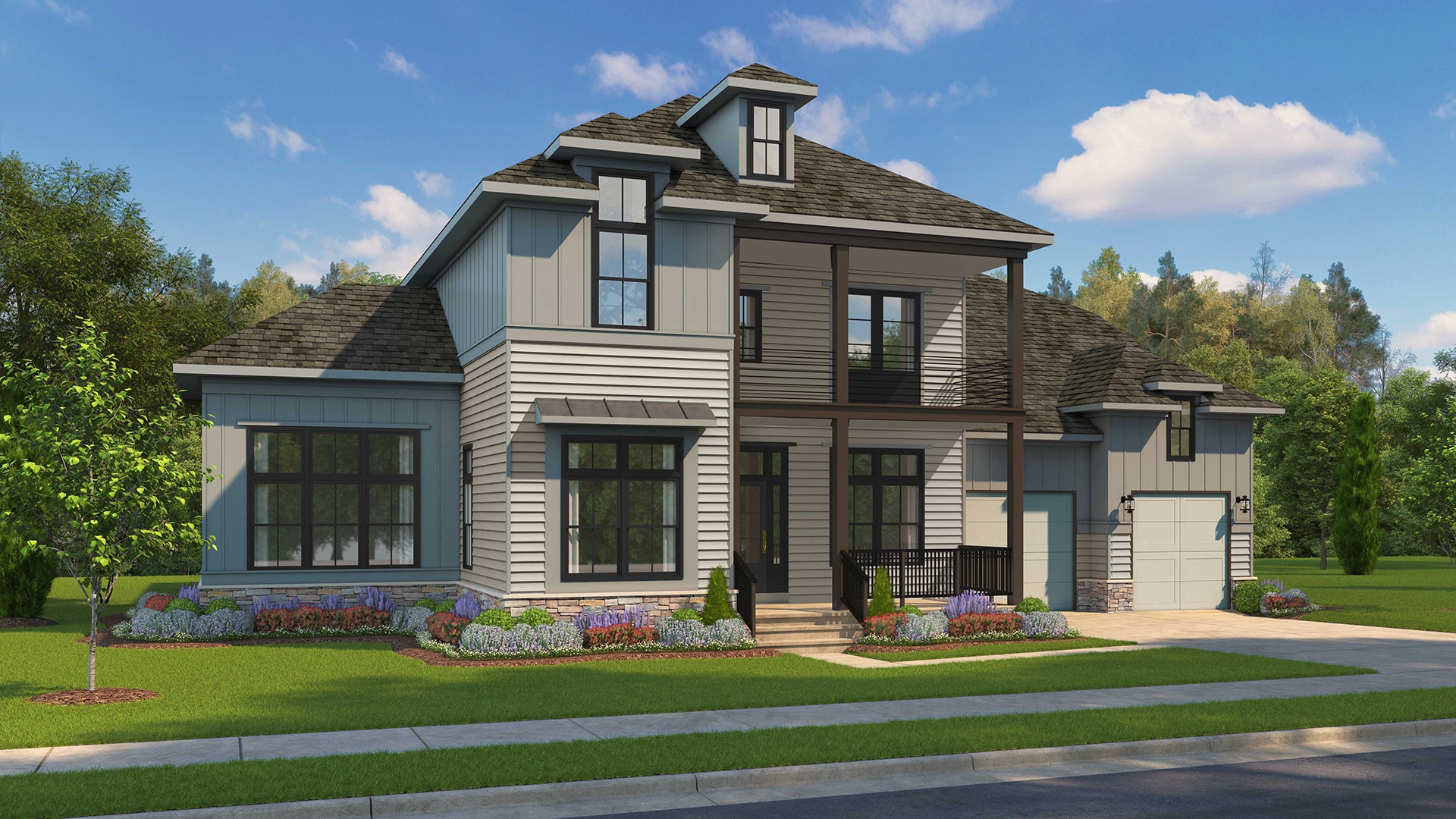 The best builders are artists of a sort, making communities "pop" by carefully considering the relationship of the homes to their homesites, the neighboring homes, and the site theme. Choosing effective hardscaping and landscaping help make a community feel varied yet cohesive in its visual impact. Exterior color palettes can play a surprisingly large role in overall community appeal.
Builders try to choose colors and materials that work well together on individual homes and complement each other across the community, without feeling monotonous or "stamped out". Achieving this is easier when a community uses classic materials with a natural look, like stone, brick, and wrought iron. When homes are sited on larger lots, it's also easier, since each home can stand on its own and you see fewer houses in your viewscape at a given time. But for communities with homesites of an acre or less, complementary choices are critically important.
Many current high-end communities feature homes with stark contrasts, like white exteriors with black windows. It's a contemporary treatment that has impact, but whole communities built with this palette can look soulless and even eerie, especially in winter when the greenery isn't there to soften the look.
A more subtle color approach delivers contrast without the cold, stark effect. Gulick Group's Hudson Quarter is an example. For one color package, the exterior is a pale beige with warm stones, weathered wood-toned roof, a gray accent band, and a deep brown entrance portico. Other homes feature richer tones of gray and tan, and some feature darker walls with contrasting white windows. Gulick also offers variations on these color schemes. Each package was carefully considered by itself and together with the others, down to the very last detail.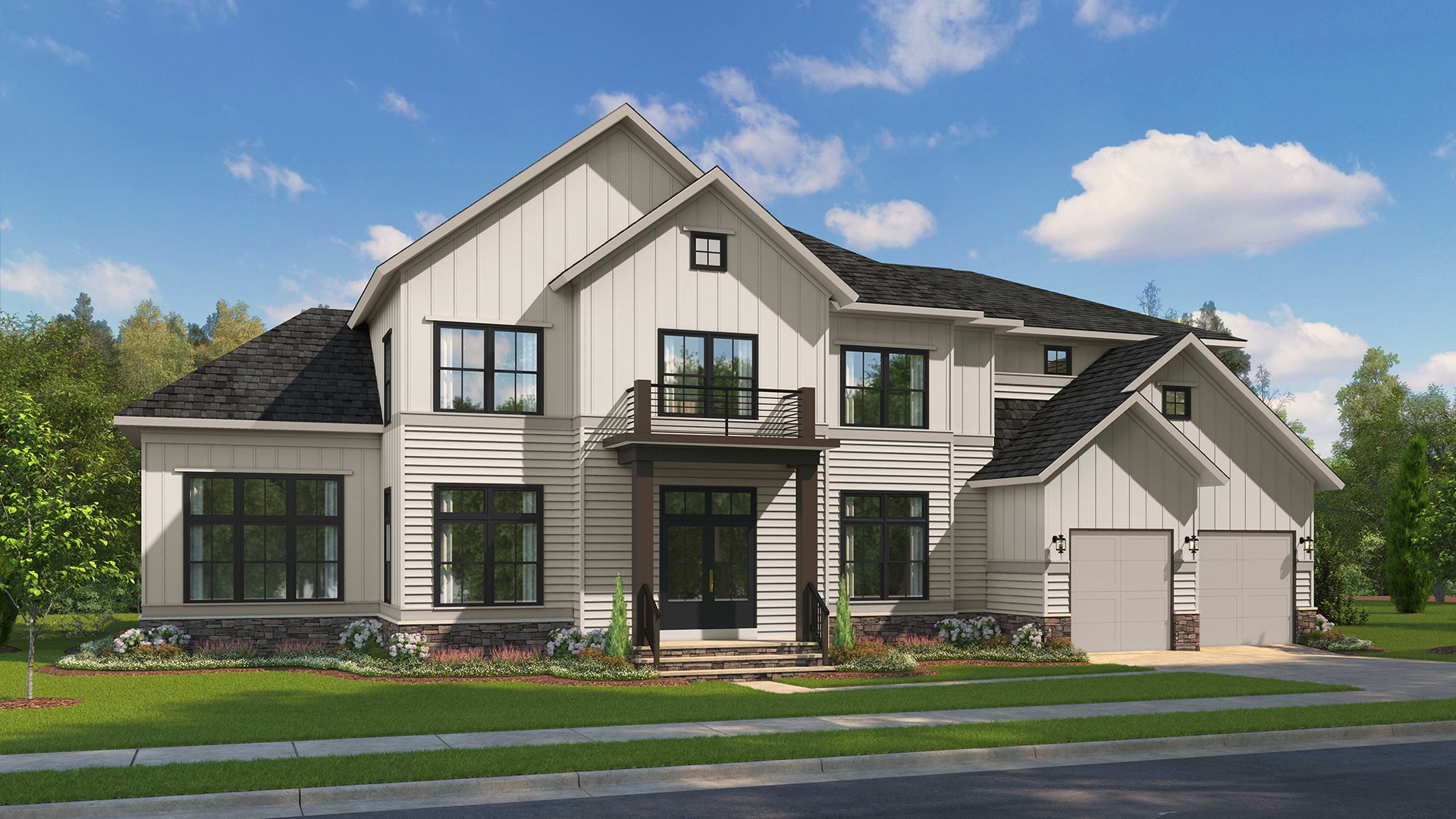 In some communities, we may use a single stone that pairs well with all the color packages, or we may select three or four stones that complement the chosen paint colors (but don't clash), as we did in Hudson Quarter. Throughout the community, the natural materials and sophisticated colors all work together, presenting a modern vibe that is also welcoming, peaceful, distinctive, and "custom" feeling.
One strategy is to assign specific color schemes to each homesite, so when a buyer chooses their preferred homesite, they are also choosing the exterior color package. This makes it easy to control the community's exact look, but some builders also pair the least appealing lot with the best exterior package to make it more appealing.
Gulick Group prefers for buyers to have choice about the how their home looks from the street. We try lay out our communities, so all the lots are appealing. We let owners choose which exterior color package they prefer for their home, but we don't deviate from the chosen package, because it is carefully designed to go well with all the variations throughout the community.
Gulick Group also prefers to paint HardiePlank or other pre-colored siding, because their manufacturer's colors are limited and are expensive to customize. The manufacturer's colors look "common" quickly because they are used so frequently, and any damage done to the finish during construction is nearly impossible to repair properly. Even the best color schemes tend to fall out of favor over time, and siding, doors and even windows can be refreshed through paint for a fraction of what it costs to replace them.
About Gulick Group, Inc.: Established in 1987, Reston-based Gulick Group has developed communities throughout Fairfax and Loudoun Counties, including One Cameron Place and Newport Shores in Reston, The Reserve in McLean, Autumn Wood, Grovemont, and the three Riverbend Communities in Great Falls, Red Cedar West in Leesburg, and Wild Meadow in Ashburn.