LIFE | STYLE November 2019
Happy Thanksgiving from the Gulick Group team! We hope everyone is spending the holiday somewhere warm among friends and family.
Make sure to get on your vendor's schedule to have your gutters cleaned before it begins to snow. This is the busiest time in that business and burst downspouts can lead to expensive water issues quickly.
We are hard at work finalizing the details for Park Grove, which we expect to begin selling early in 2020. Details on the Parkline Series, which we have developed in a soft contemporary style for Park Grove, should begin trickling out to the Priority Waiting List in December. We can't wait to hear what you think!

Trending Home Styles
Dual Laundry Locations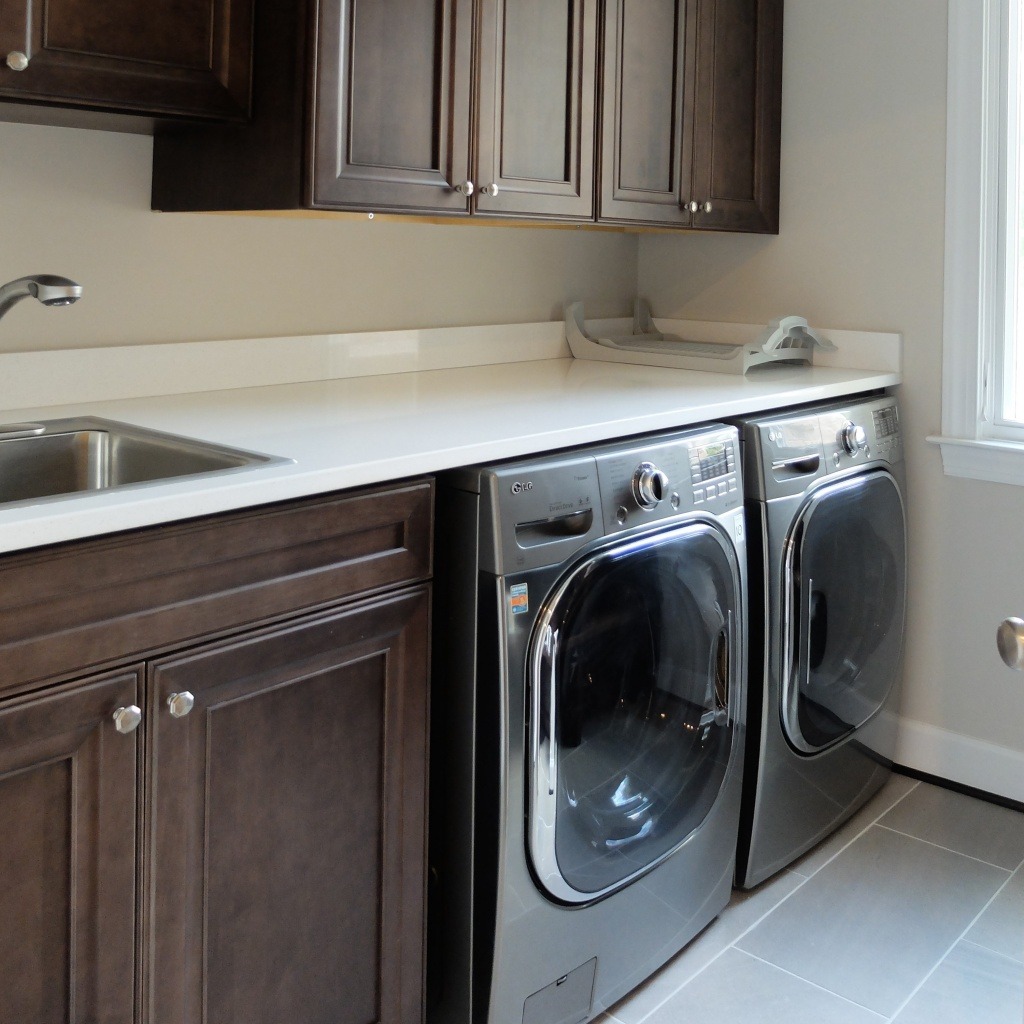 Laundry location is a source of passionate debate; about half of homeowners prefer locating the laundry room upstairs for convenience and efficiency, while the other half prefers locating it near the kitchen and an informal entry to the home. Each location has pros and cons. When space and budget allow, some homeowners install a main laundry room on one floor, and a secondary laundry on the upper level.
No matter your preferred location, there are a few planning considerations to make your laundry space more usable…

The Difference is in the Details
Creating a Cool Home with a Warm Heart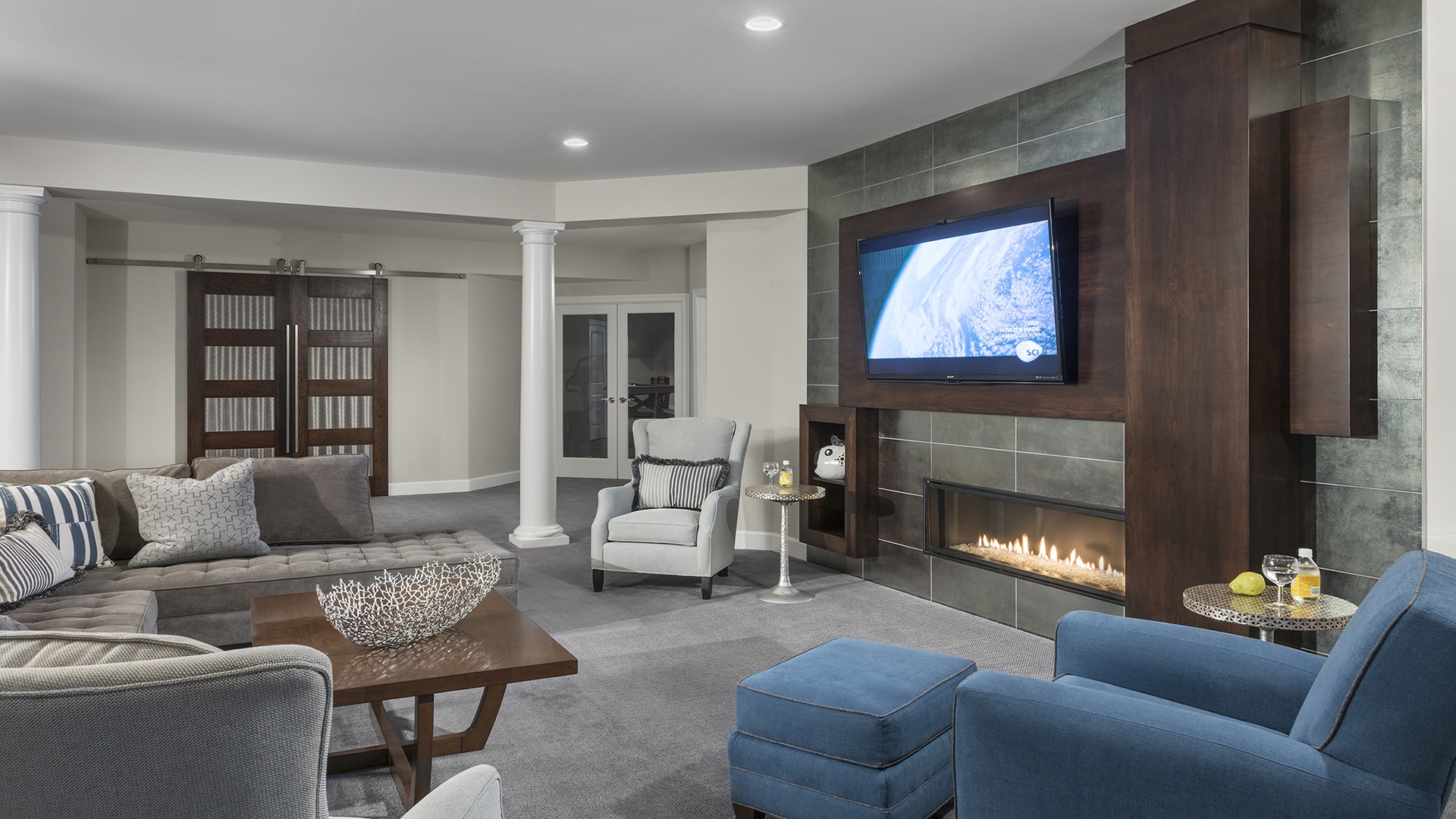 Contemporary designs have great appeal: simple lines, dramatic, flowing open spaces, and oversized windows or glass walls that flood interior spaces with natural light. Unfortunately, in the past, the term "contemporary" often referred to extreme concepts with limited appeal, including stark aesthetics that favored "high-style", unapproachable design over practicality, and an overuse of metal and industrial materials. That style of contemporary house felt cold or sterile and lacked the sense of warmth and comfort that makes a house feel like home.
At Gulick Group, we believe that form need not be compromised by function. A carefully crafted, contemporary or transitional home can have a clean, open, modern feeling without sacrificing livability, ease of use, or comfort. This design sensibility is the hallmark of Gulick's newest product line at Park Grove in McLean. Our approach (which you might think of as "soft" or "warm" contemporary) marries the beauty of line and space typical in contemporary design with natural materials and details that visually and emotionally soften the ambience of a home. A few examples of how we're integrating this design aesthetic throughout the community…

Announcements
Gulick | One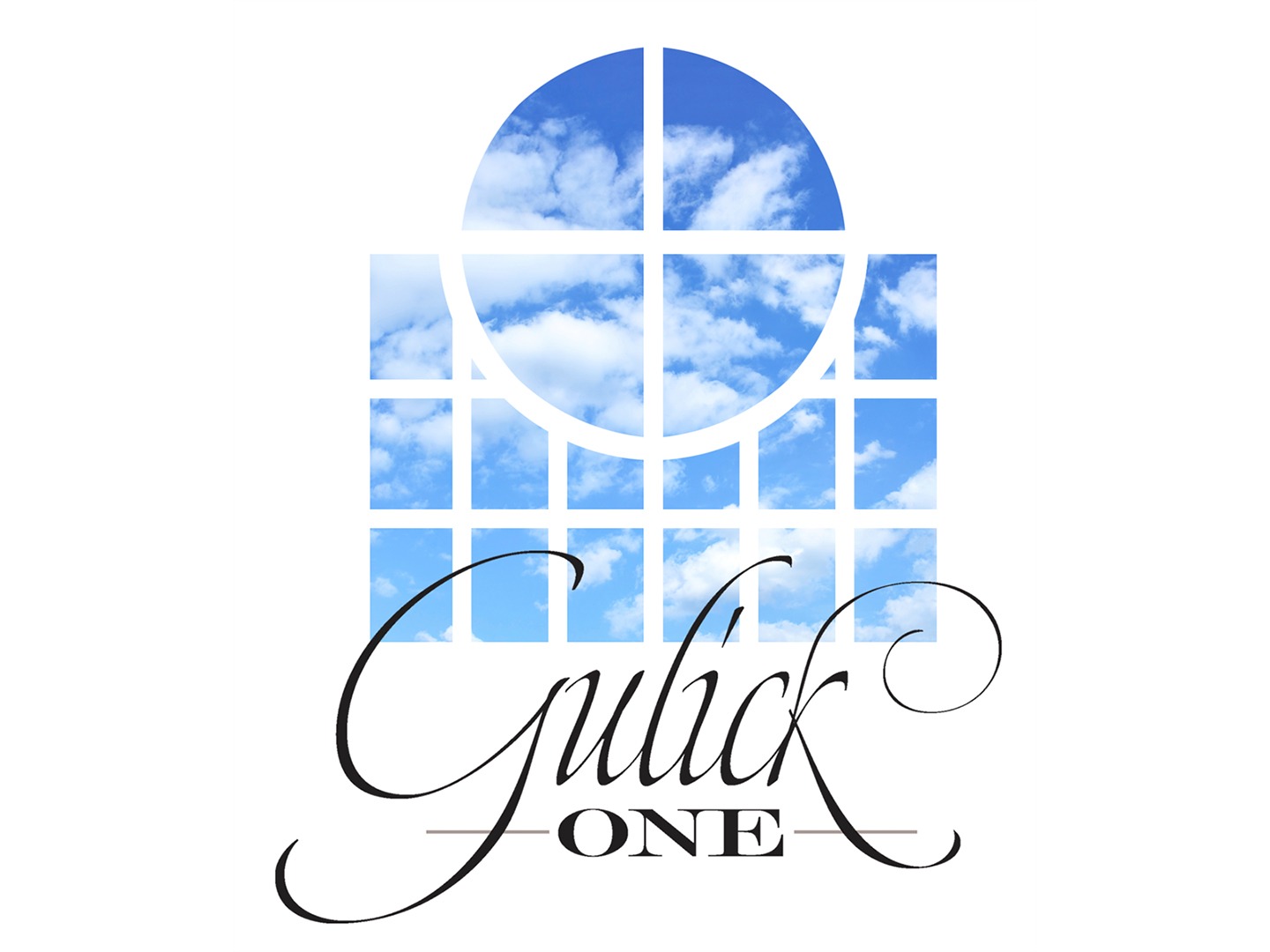 Did you know that Gulick Group builds semi-custom and true custom homes on individual lots? You may have seen our signs in and around Great Falls and McLean.
Gulick | One is a process-based approach to creating personalized homes on individual lots. This new program has been designed to appeal to buyers who want distinctive plans, features, and finishes outside a typical new home community, but who don't have time in their daily lives to undertake a 2-3 year custom home endeavor.
Gulick | One… One Client. One Vision. One Home.

Join Us on Social
Gulick's online and social media communities are a great way to keep up with what's happening in all our real-world communities. Stay in touch and get the latest news by following us on Facebook, Houzz and Twitter. We just started an Instagram feed, too, so you can see more of us there!


LIFE|STYLE, is a monthly newsletter created to provide Gulick Group clients, realtors, and prospective purchasers with useful information, explore new and emerging style trends and preview Gulick Group's newest offerings and home designs. LIFE|STYLE is a digital newsletter in the spirit of "Details", our popular printed piece from the days of postal-only communication.
If at any point in the future you're getting too much email or would prefer not to receive the monthly LIFE|STYLE newsletter from Gulick Group, you can unsubscribe through the option in the footer of the newsletter or contact us. We work diligently to keep all of our digital communications useful, interesting, and relevant.
About Gulick Group, Inc.: Established in 1987, Reston-based Gulick Group has developed communities throughout Fairfax and Loudoun Counties, including One Cameron Place and Newport Shores in Reston, The Reserve in McLean, Autumn Wood, Grovemont, and the three Riverbend Communities in Great Falls, Red Cedar West in Leesburg, and Wild Meadow in Ashburn.